Read about the first half of this Cappadocian road trip here!
Soganli
The second half of our road trip picked up after a lunch of Turkish treats and some hot tea. The weather was completely awful by now so most of our time in Soganli would be soggy. Still, there were many interesting fairy chimney churches we wanted to explore.
Most of the churches are built inside the rocks with small Flintstones-style windows and unique layouts. In the open air rooms, old Christian paintings have faded and in some cases disappeared. In the enclosed rooms, some of the paintings are astonishingly well preserved and bright considering this is all just a bunch of rocks.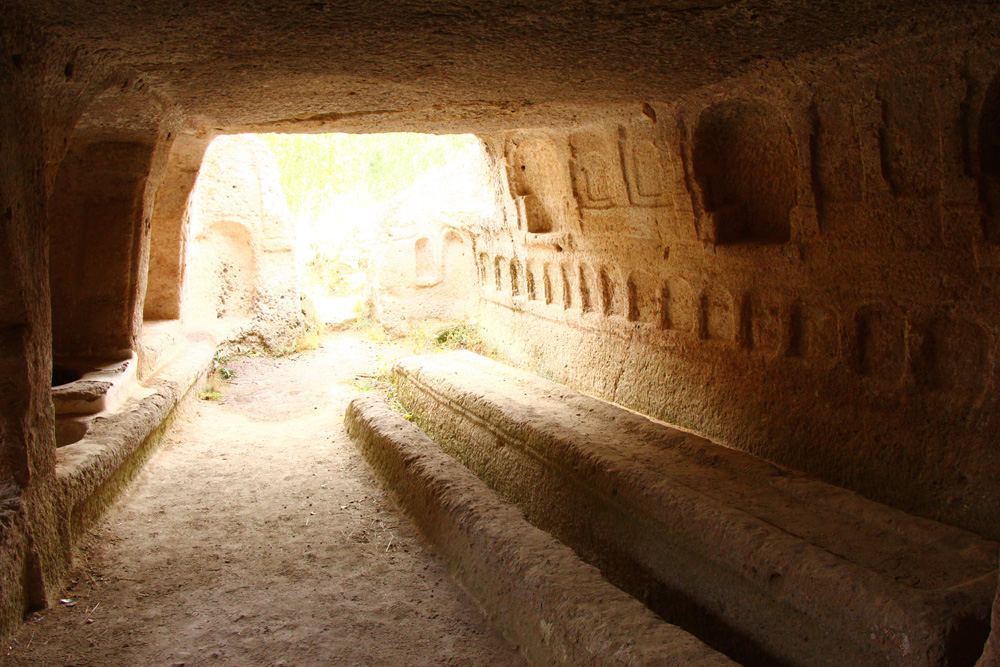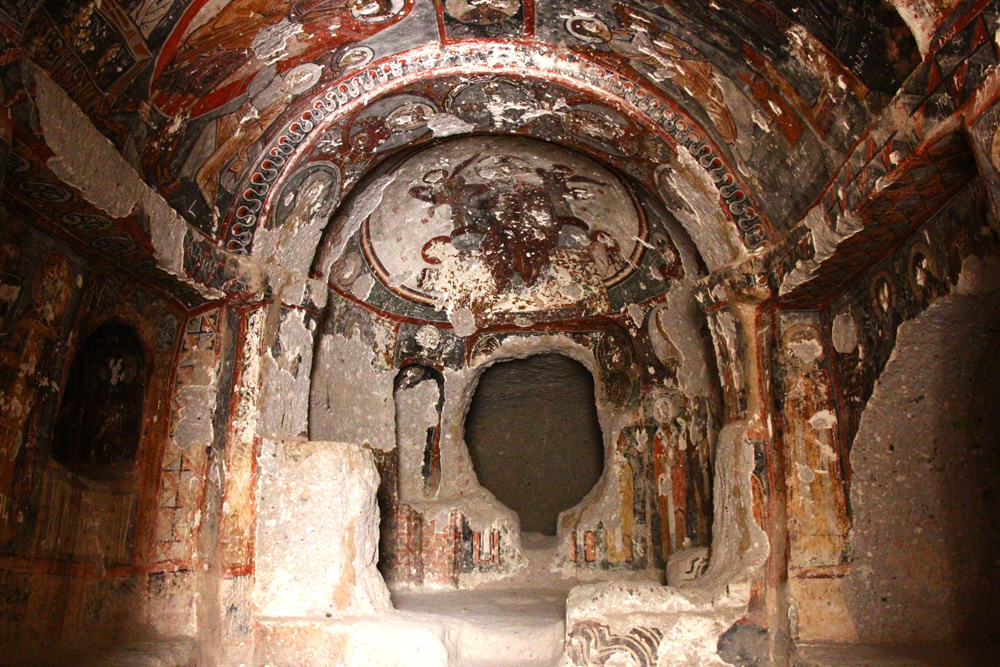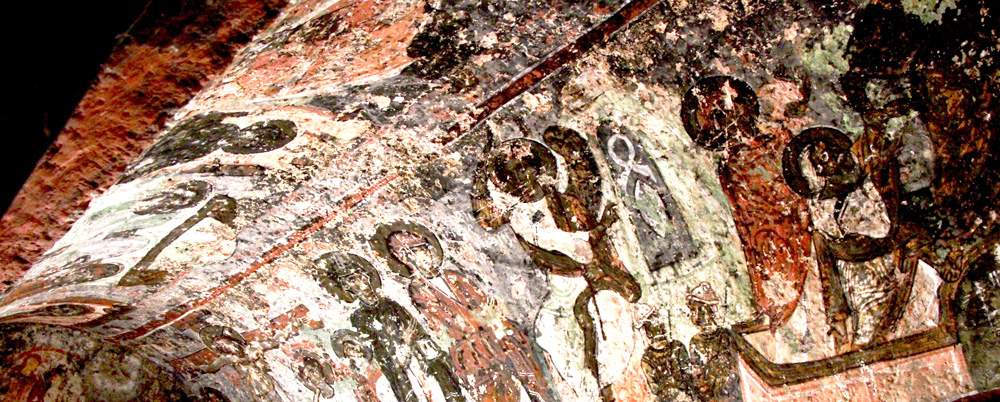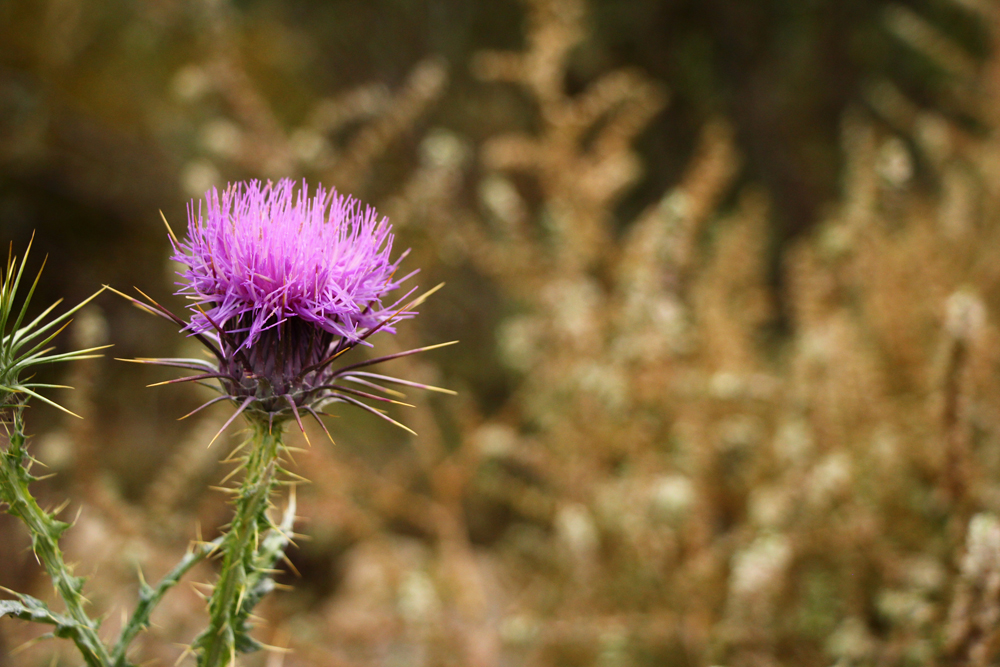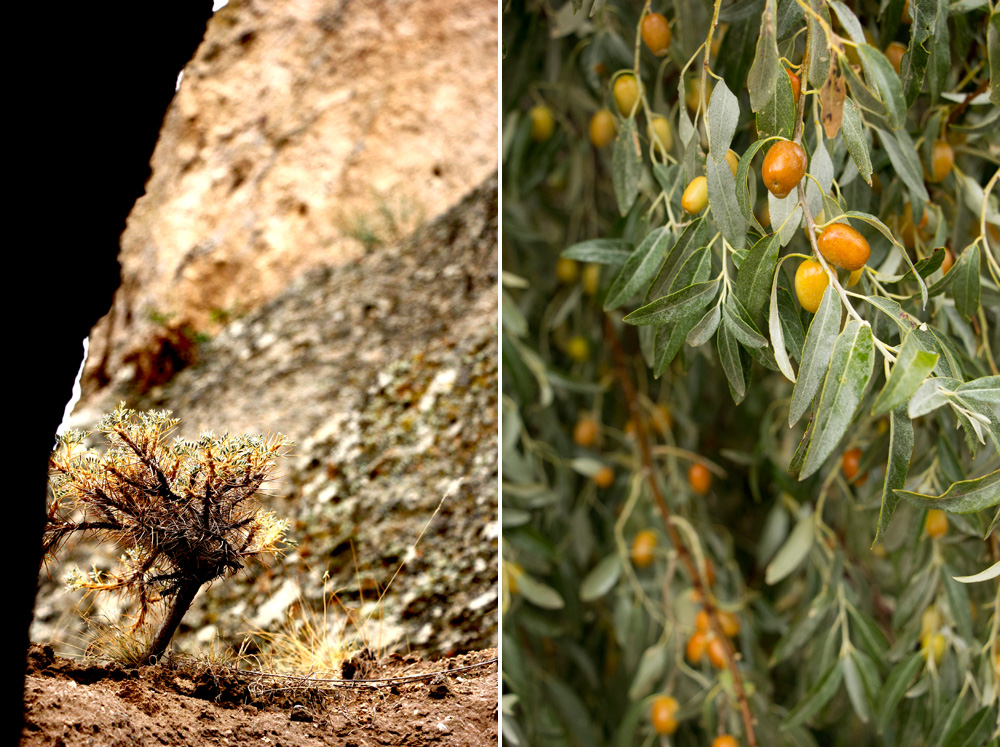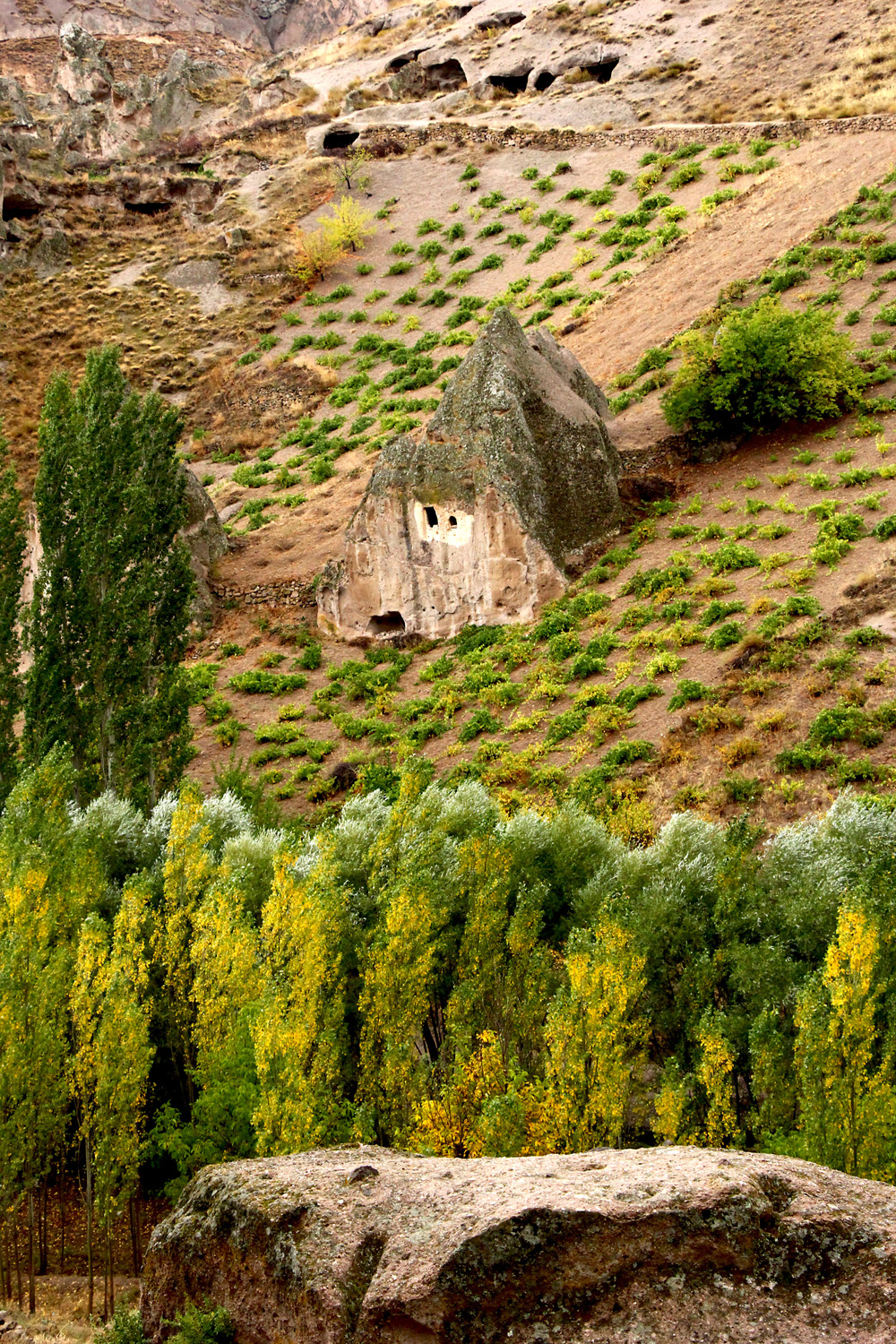 On the Road
Heading north out of Soganli back towards Göreme, there was a lot of open road – only tiny villages and turnouts lined our route.  We stopped fairly infrequently only for sweeping impressive views of valleys and rock formations. Admittedly, there may have been a wrong turn or two. Or three or four, depending whether you talk to Matt or myself. Regardless! – the landscape was stunning, our music was turned up high, and a feeling of travel freedom made the drive back up north one of the best parts of the day.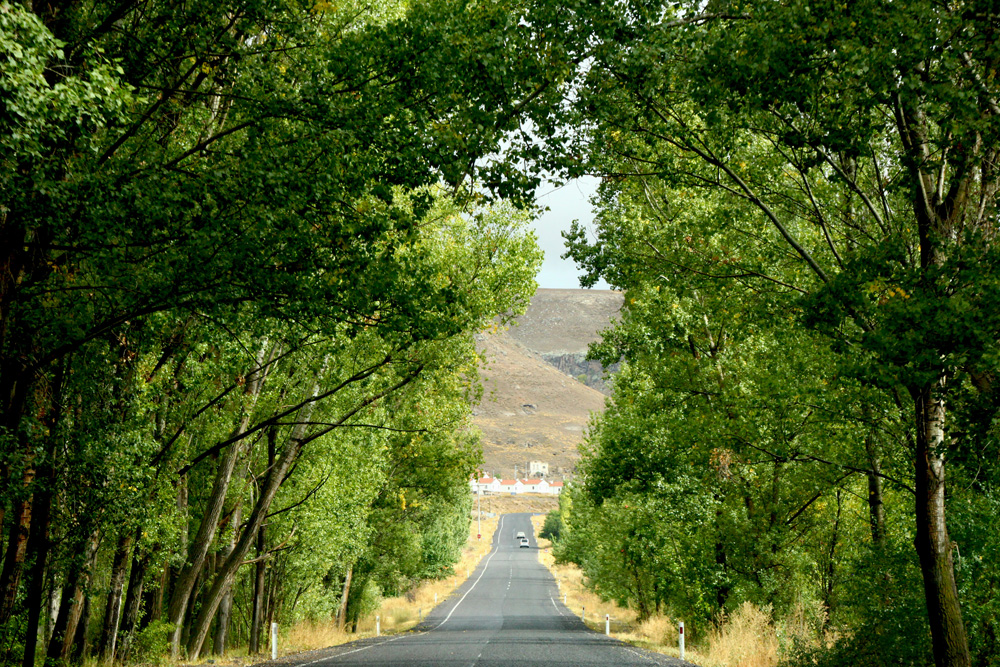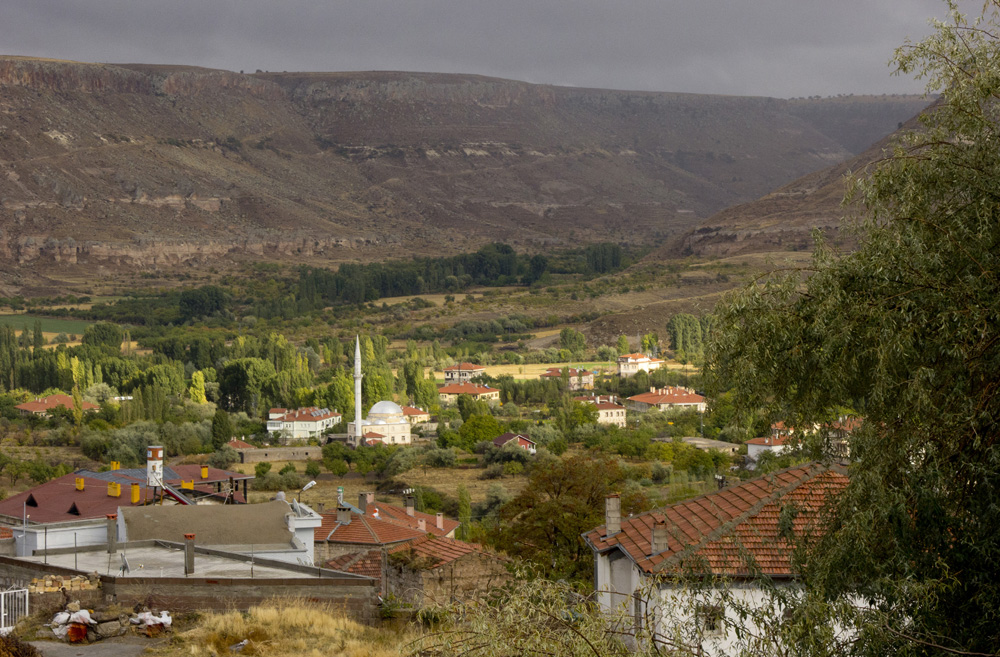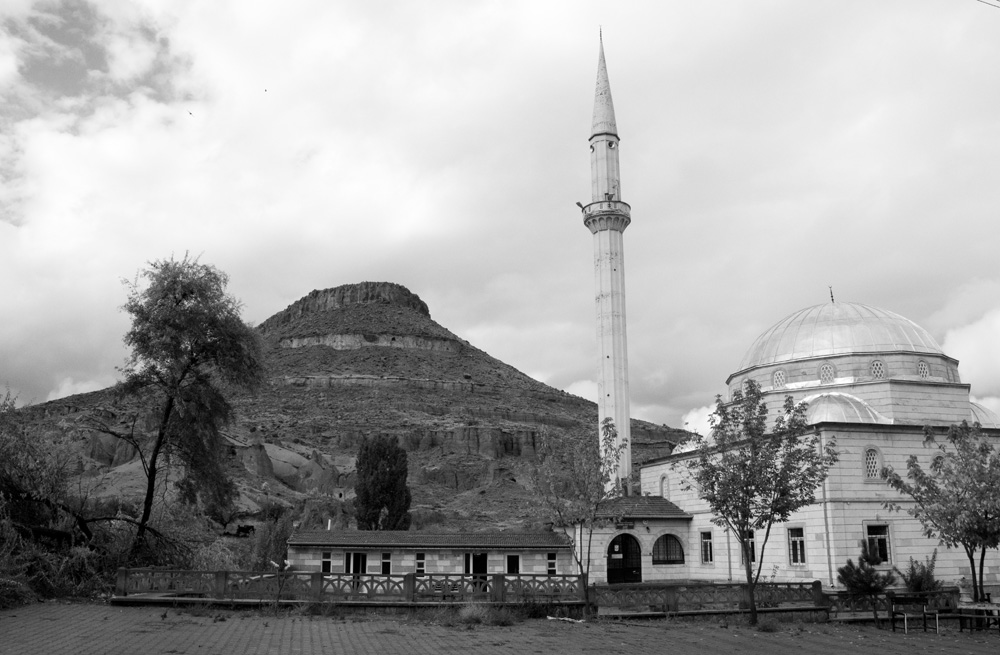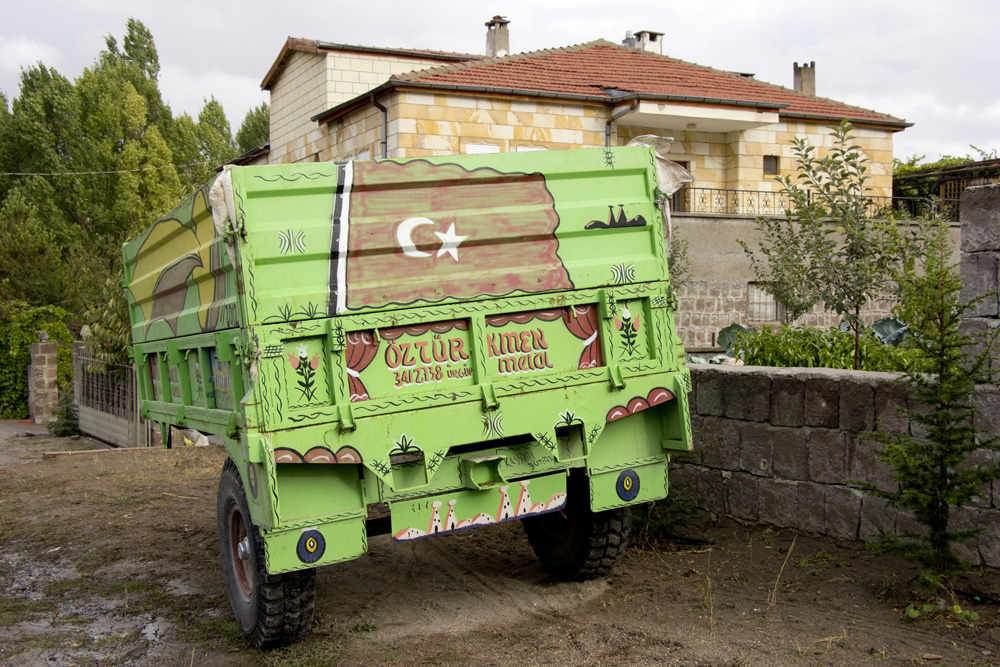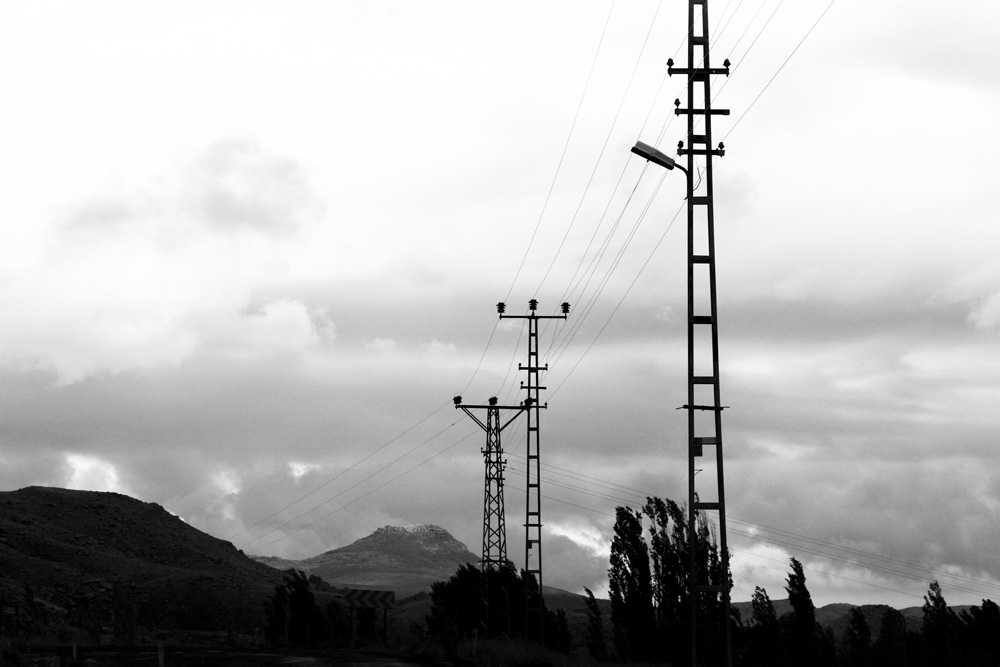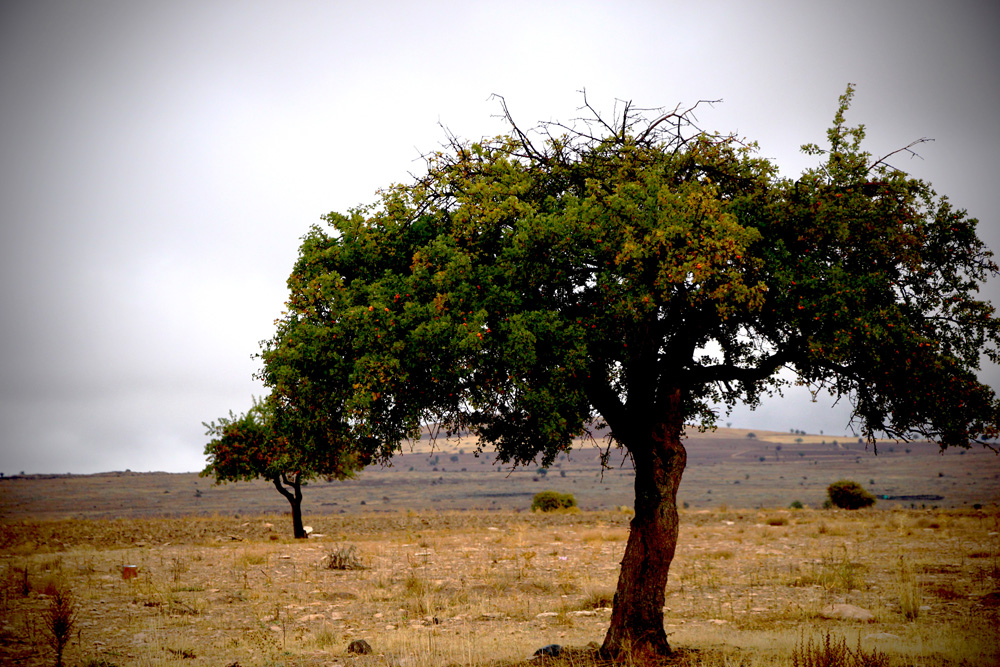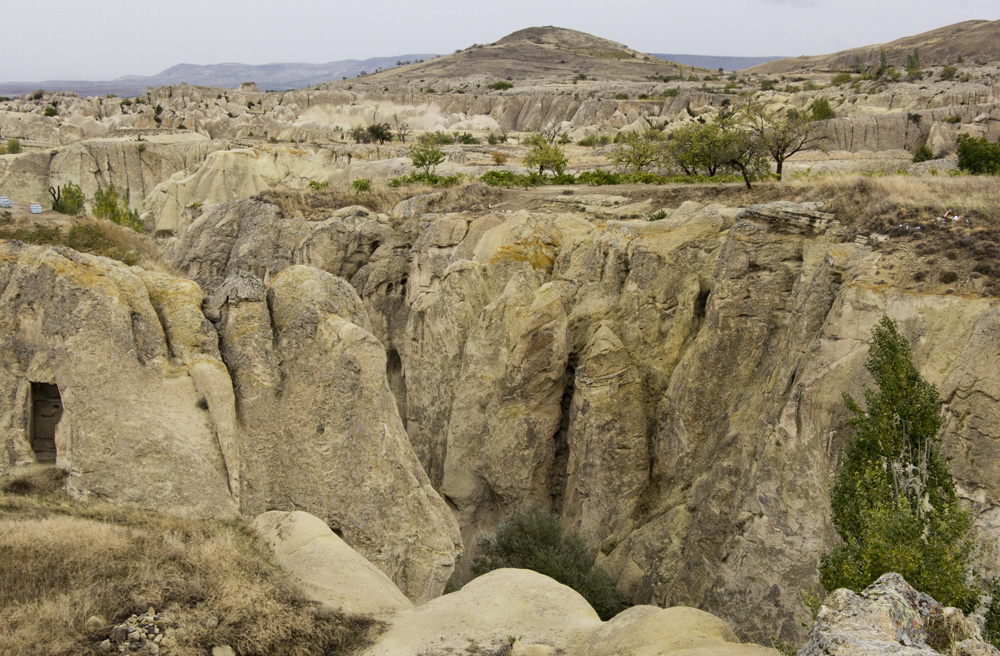 Uçhisar and the Pigeon Valley
The final destination on our trip was Uçhisar, though the road took us through Urgup. We'd visited Urgup a few days earlier on a wine tasting mission, but hadn't stopped for a photo with one of the most touristed viewpoints in the area.  Luckily, we arrived during a lull in large tour buses and had the whole site to ourselves. The quiet at such a popular stop was a nice treat after braving the day's pouring rain and chill.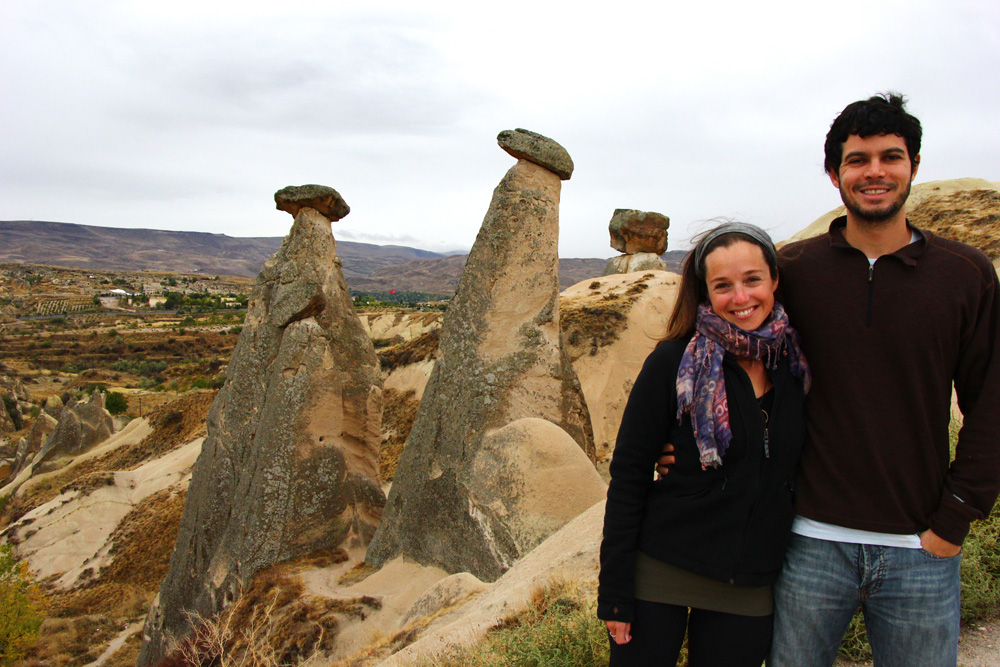 The Pigeon Valley is unique – even for a place like Cappadocia. Instead of gnome-hat shaped rocks or anything phallic, the rocks here are smoothed and colorful, resembling droplets of whipped cream or Greek (blasphemy! Turkish!) yogurt. Churches and structures were also built in to the rocks here, though with a slightly different styling. One was even slightly reminiscent of Jordan's Petra.
While overlooking the valley, it's hard to miss the evil eye tree. Literally, it is a tree adorned with hundreds of bright blue glass evil eyes – an important symbol in Turkey that promises to fend off evil spirits. Standing next to it may have felt just a little bit more peaceful and evil-less had there not been a gaggle of hungry pigeons chirping and waddling through the mud puddles.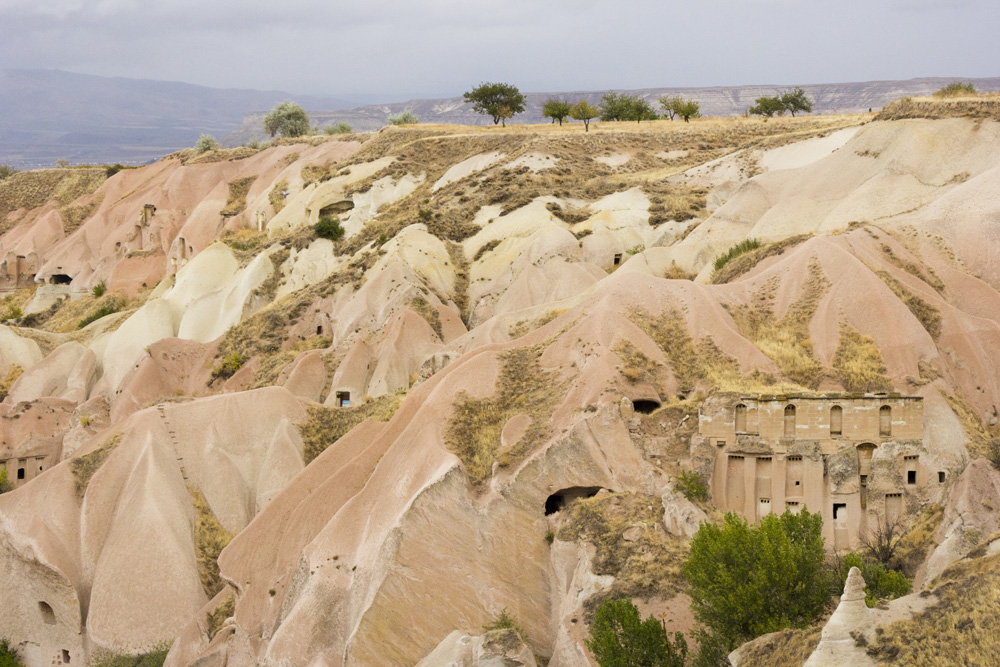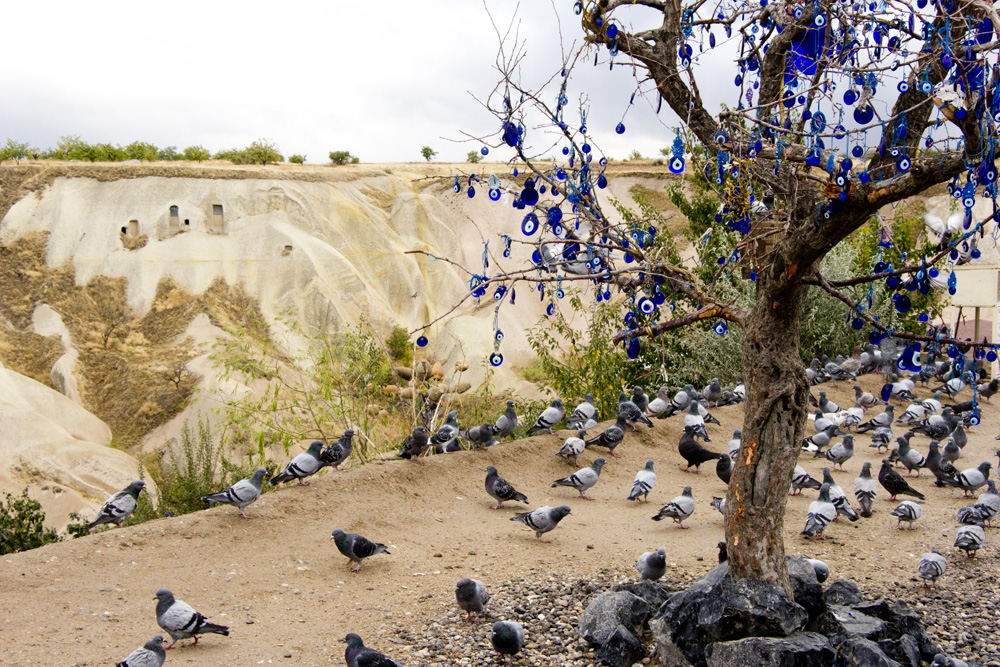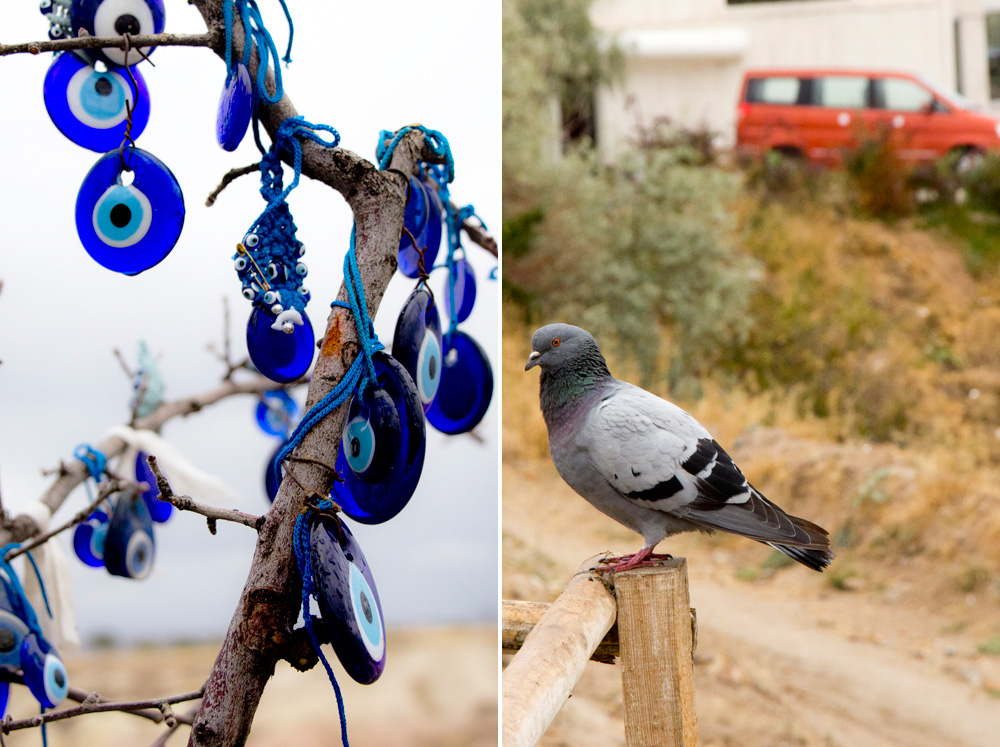 But the most amazing sight is on top of Uçhisar's hill is the castle. The castle is carved out of one enormous rock with many rooms and windows and wave-like cutouts overlooking the village below and the entire Cappadocia region.
The 360-degree view is breathtaking from the castle itself, and on a clear day the view is impressively far. Well that's what people have told us. By the time we arrived, the clouds cloaked most of the valleys, fog and rain began to creep in, and the castle was closing. Instead, we found a cafe with panoramic windows looking out upon the northern valleys and indulged in a much needed afternoon coffee and Gozleme (basically a Turkish quesadilla).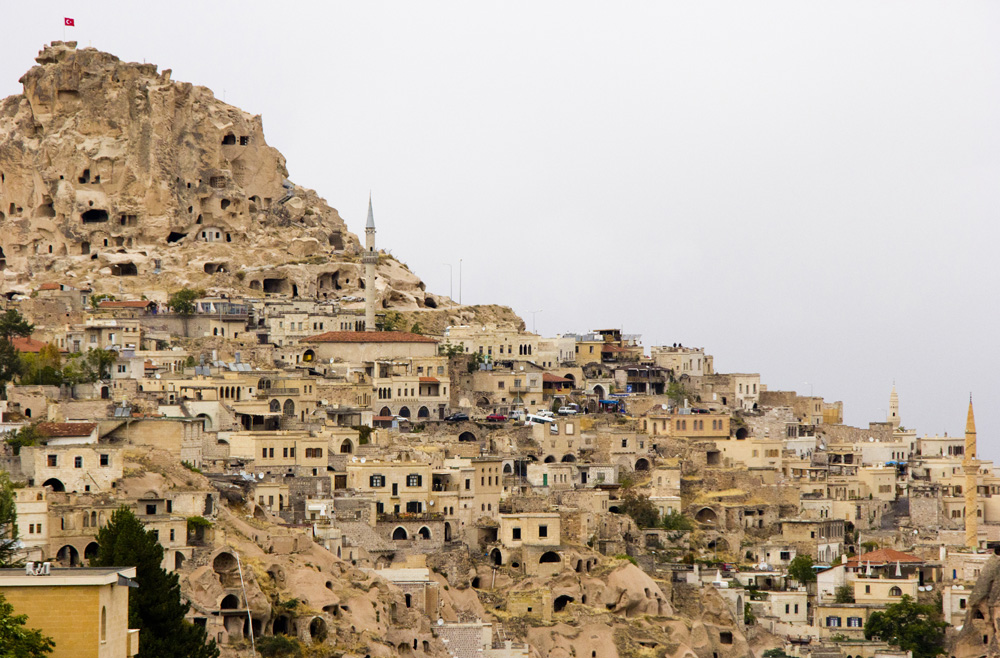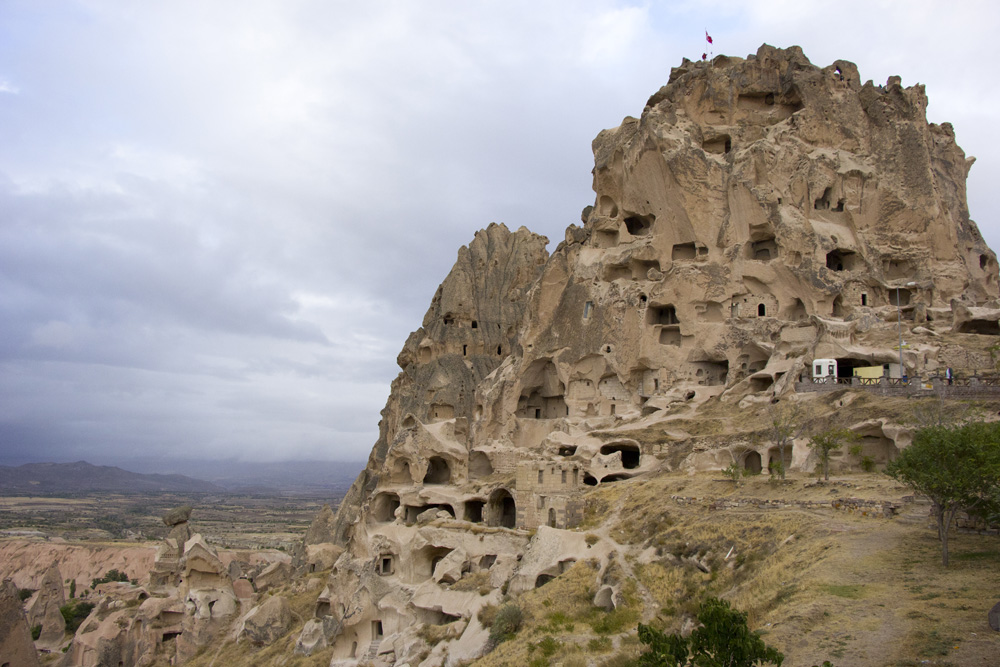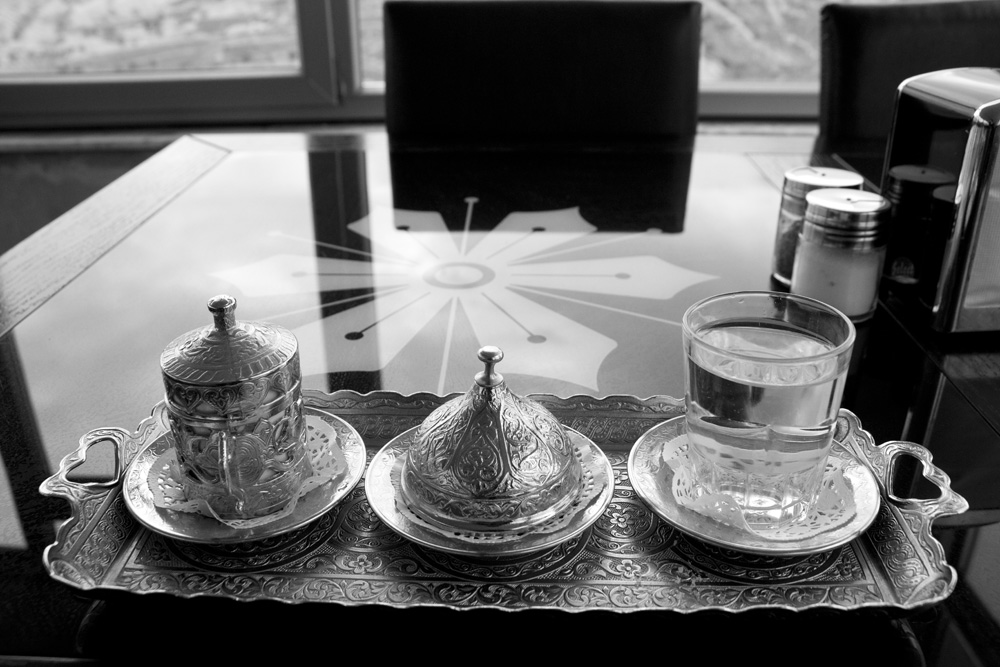 Göreme
Back in our home base, night was beginning to fall as the rain continued to come down. Despite having carried a blue glass evil eye of my own the whole road trip, the rain and cold never left us alone. No matter though. The day left us with a wider view of the unique landscape of Cappadocia than we had expected to have when we arrived here just four days earlier. The spontaneity of our drive made it one of the more memorable days on our Turkish adventure. We couldn't have planned it any better.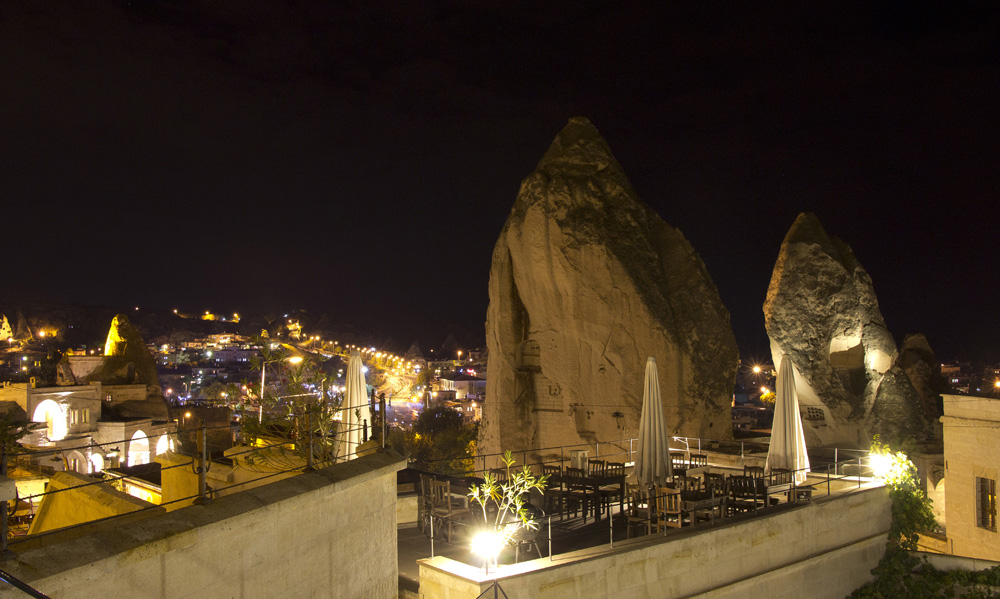 ---
Check it out: TravelShus' Interactive Guide to Cappadocia
---