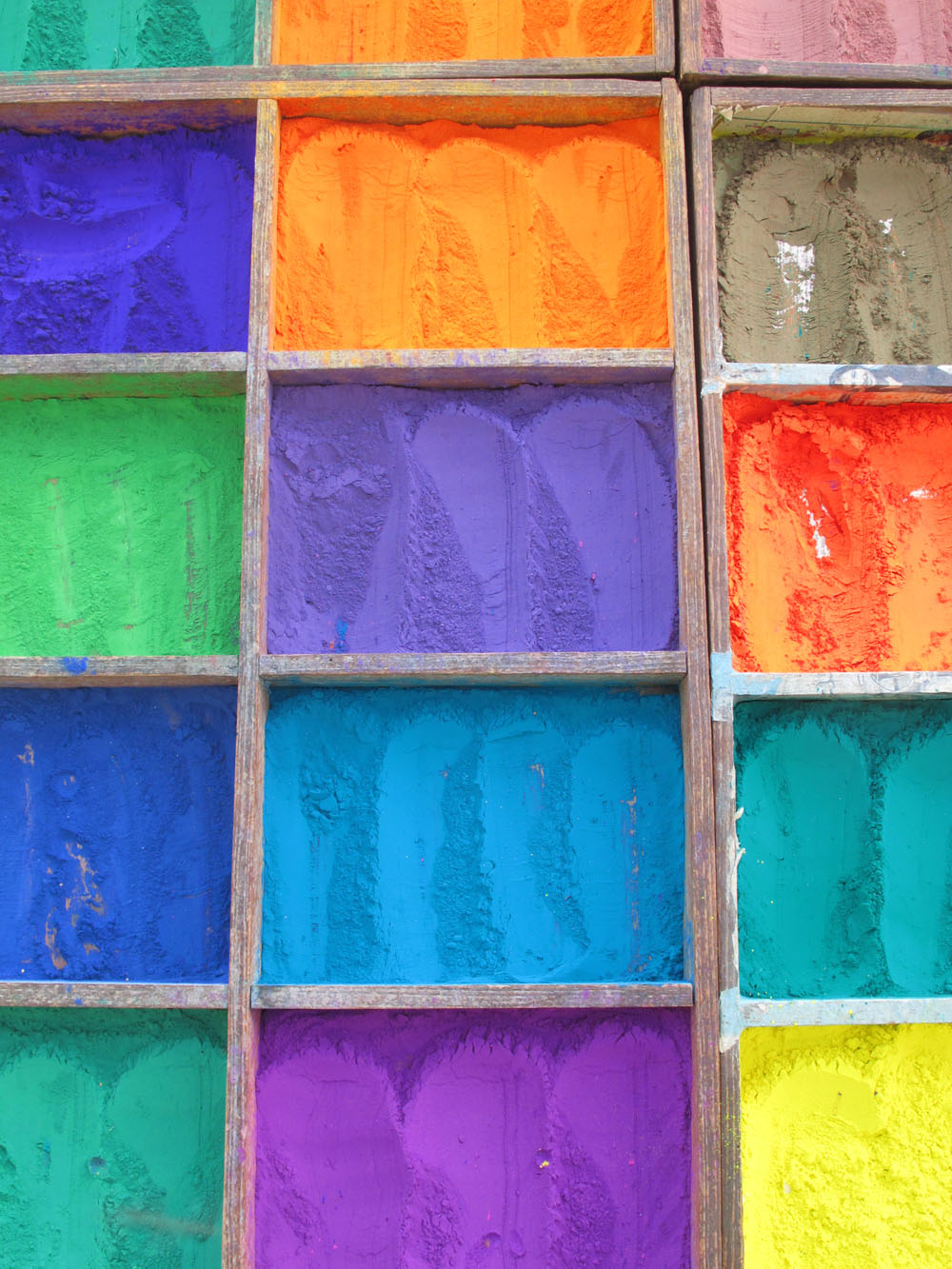 Spring is officially here in New York City. Usually, the first day of spring doesn't welcome in such beautiful weather. This year, however, has been so warm that the trees and bulbs are already budding, and I already hear the birds chirping outside. It's getting me excited for the warm weather, the return of amazing farmer's markets, summer Saturdays in the park, and of course, summertime travels.
During the cold winter weather, I love to surround myself in a plethora of gorgeous neutrals. Tans, grays, olive greens, black and white….layers of neutral hues adding up to lots of earth tone-y texture. Our Brooklyn apartment is swathed in white, gray and taupe, with touches of dark purple from throw blankets and silk pillows we bought in Siem Reap. The white walls are only brightened by the colors from the photography and art on the wall.
As I'm ushering in the warm weather, I feel the need to celebrate the arrival of color – colorful fruits and vegetables at the market, flowers lining the windows of stores in the city, flowering trees in Fort Greene Park. Is it time for some new colorful throw pillows? A new blanket for the bed? Maybe I'll buy a colorful dress or two. Or maybe just one. Let's not go crazy here.
All I need is a little inspiration. Luckily, color inspiration is everywhere – on your walk to the office, in nature, on people, and most noticeably, on our travels. Like these colorful powders I found in Nepal – a photo which makes me yearn for bright blue pillows and a royal purple scarf. Yes, even me – hoarder of all things drab.
Other things that could inspire my home and wardrobe remodel?
The brilliant oranges and yellows of the Buddhist monks' robes in Southeast Asia. Here at Doi Suthep in Chiang Mai.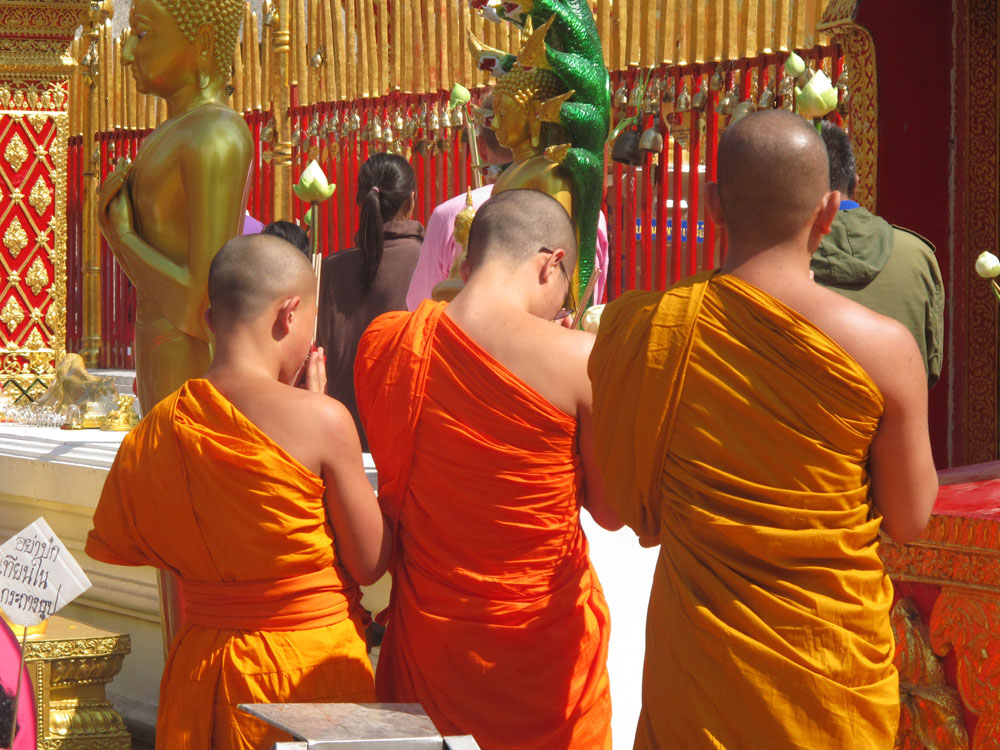 The greens of the rice fields in Ubud, Bali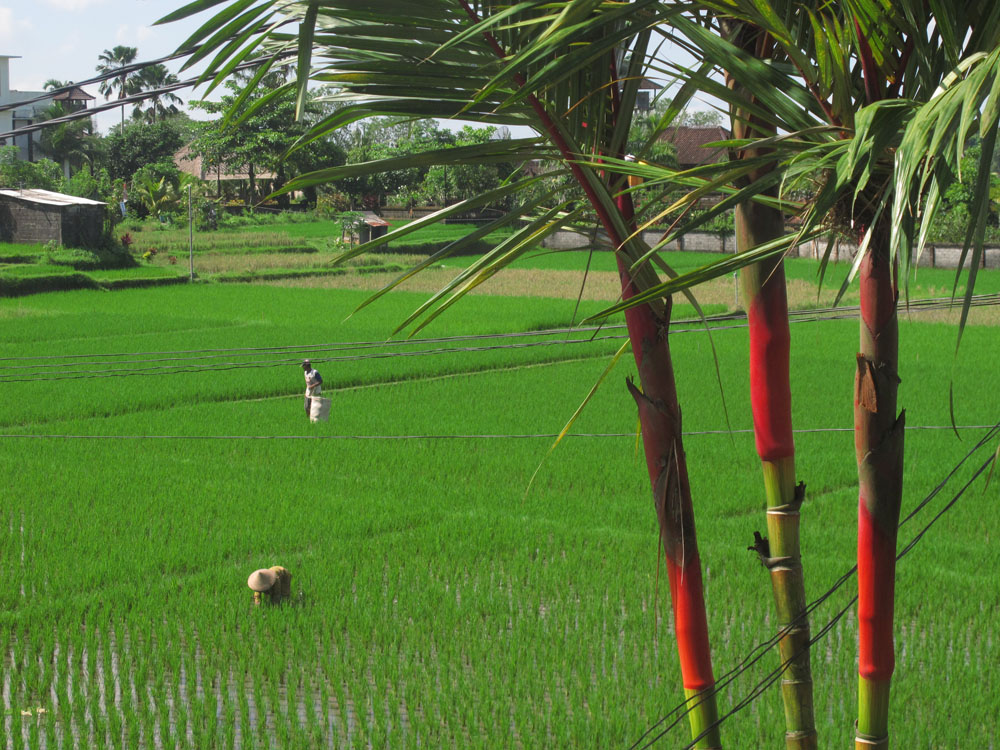 The blue and aqua and turquoise of the Carribbean Sea. Here, at Tulum, Mexico.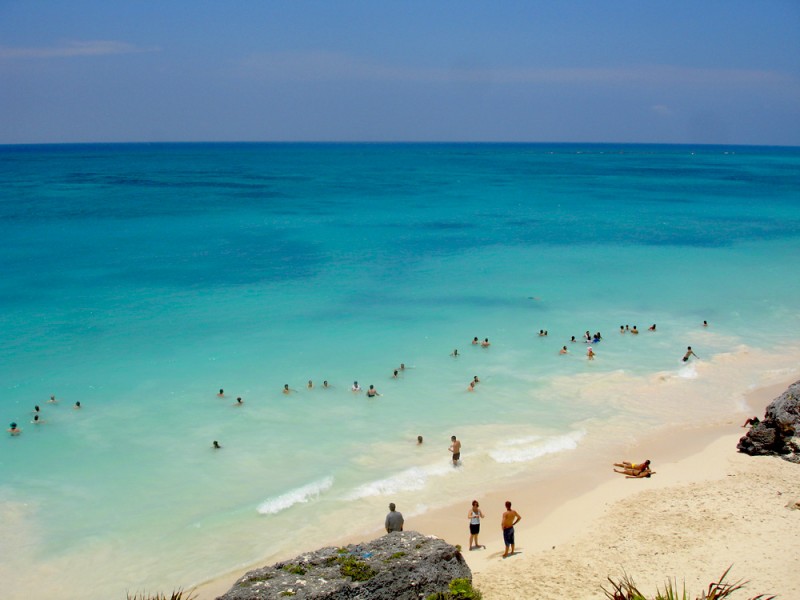 The contrast between the bright blue paint and white washed walls of traditional architecture on Santorini, Greece.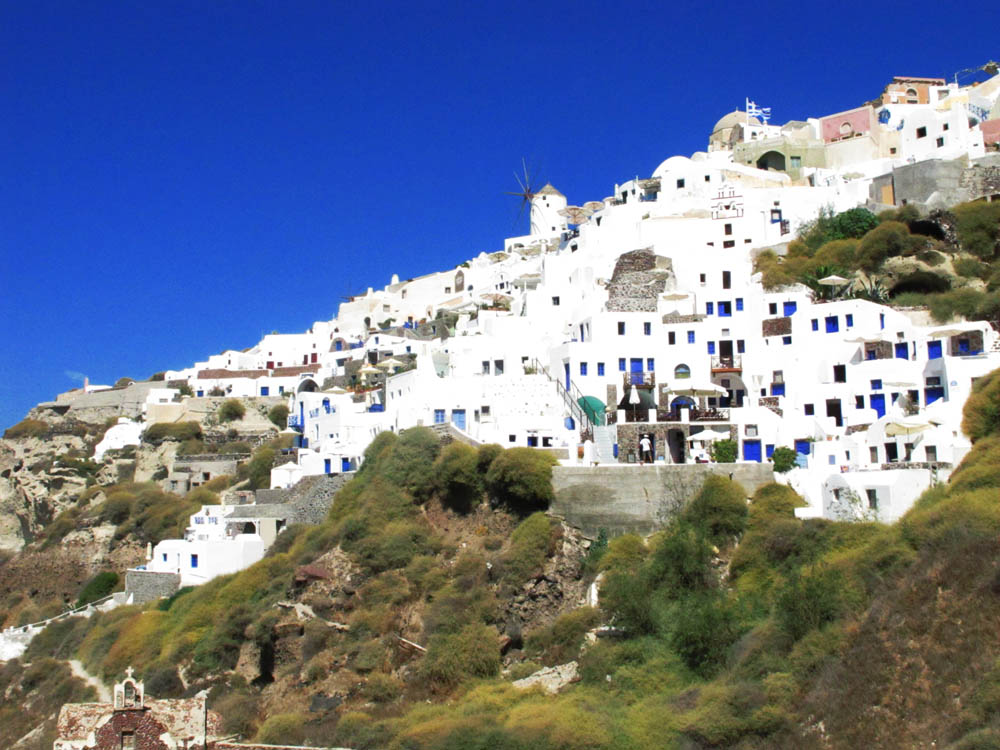 The red light that lights up Uluru at sunrise.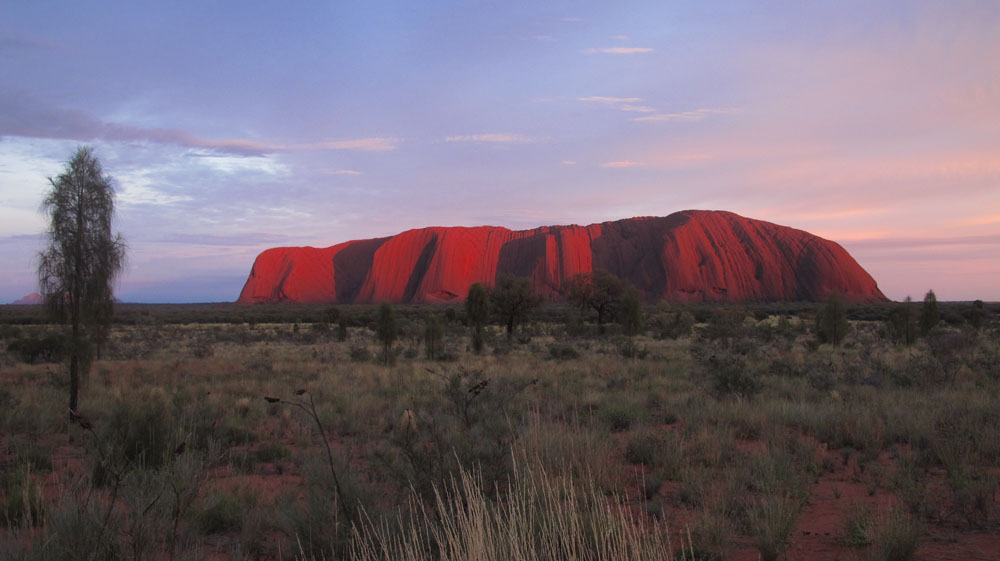 The seeming lack of coordination of house paint, that strangely adds up to a beautiful array of colors and curb appeal. Santiago, Chile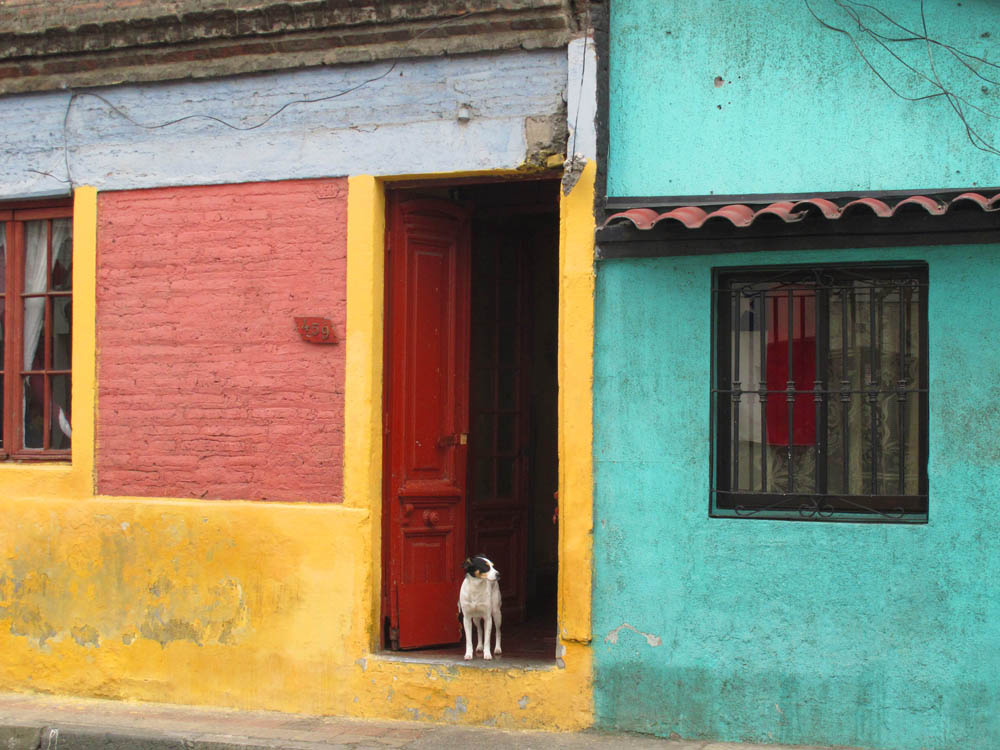 The bright coral hue of spring tulips in Amsterdam.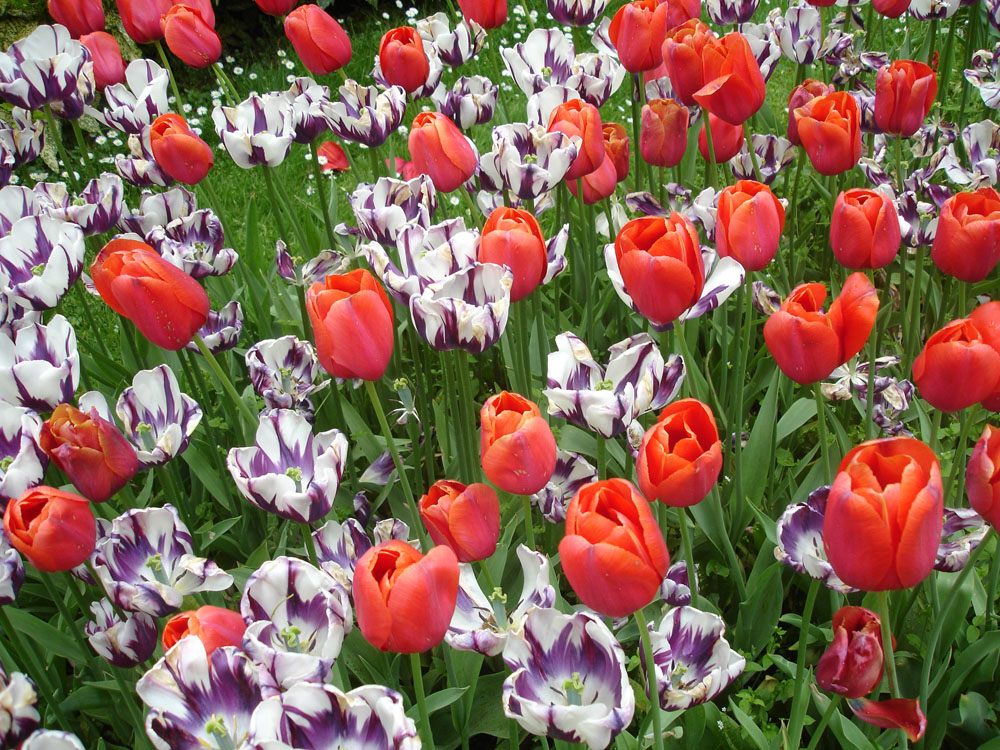 The blue of the Puerto Rican skies in January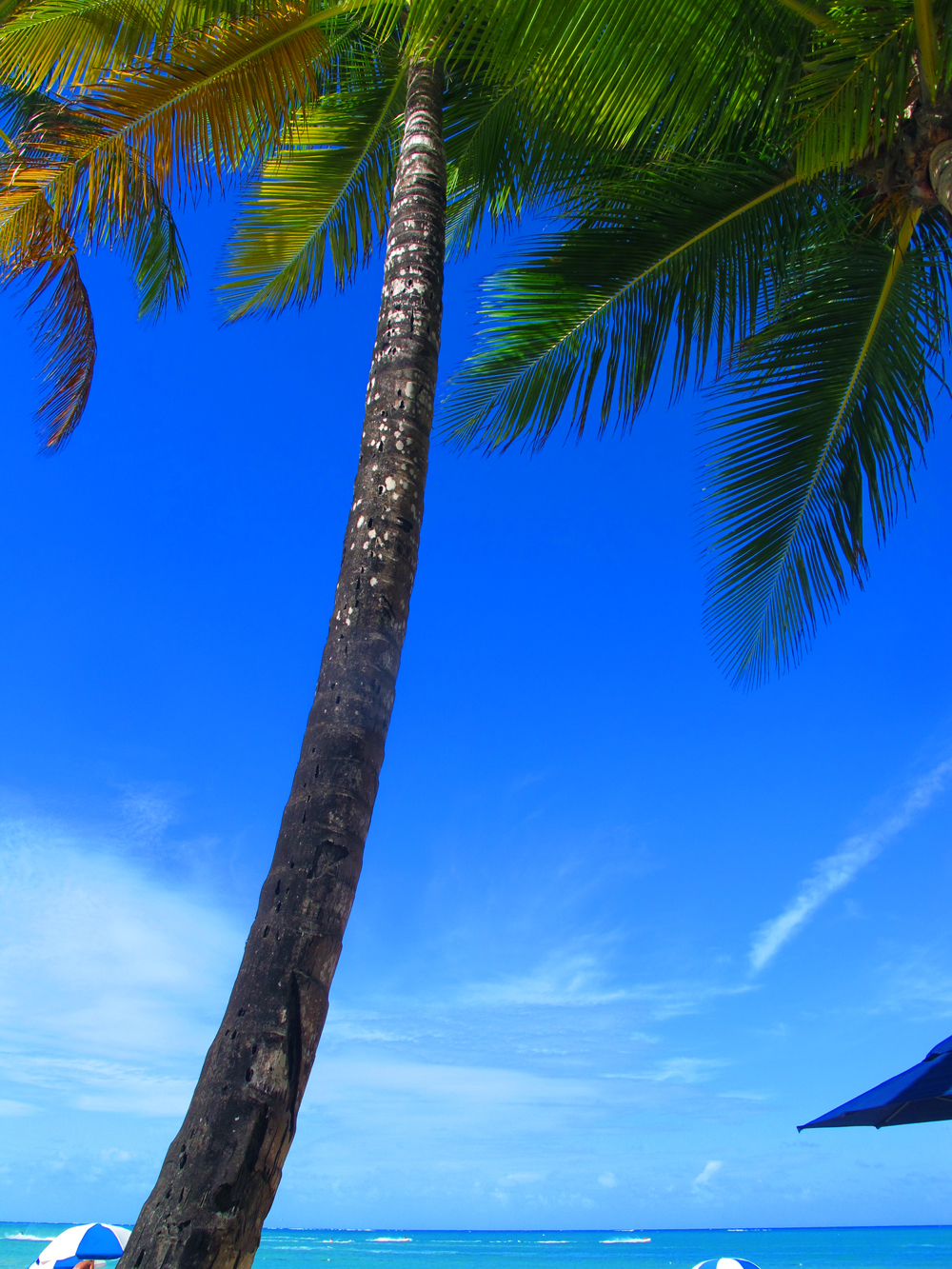 The green of new grass in the New York City spring…. a promise of summertime.