One of my most favorite things to do when I arrive in a new country is check out the local markets. While I totally do love a good farmers market as well, I'm specifically talking about the 'stuff' markets here. The oddities, the souvenirs, the clothing. These are the places you go when you need something. Anything.
In some places, souvenir stands abound, making a walk through the stalls or down the street colorful and full of interesting foreign things to look at. In some places, stalls full of normal everyday items are king. These markets are helpful when you are looking for some useful items, and odd, when you realize you are looking at a table covered in old cell phone chargers, broken VHS tapes, and tangled necklaces. Antique markets are also a lesson in local culture, as they sometimes offer a glimpse into the past of a city or country.
Which ever kind of markets are around, I always make a point to go and spend a few hours getting to the know the local arts and exploring the markets' curiosities. Sometimes I buy, sometimes I don't. Half the time the experience is all I need. Here are some of our favorites and memorable markets we've explored.
Sheung Wan, Hong Kong: This was the antiques and souvenir market on our street outside our Hong Kong apartment. The vendors sold everything from Christmas ornaments, to jewelry, to old Buddhist beads, to Mao Tse Tung memorabilia. We picked up some jewelry and a couple of Mao watches.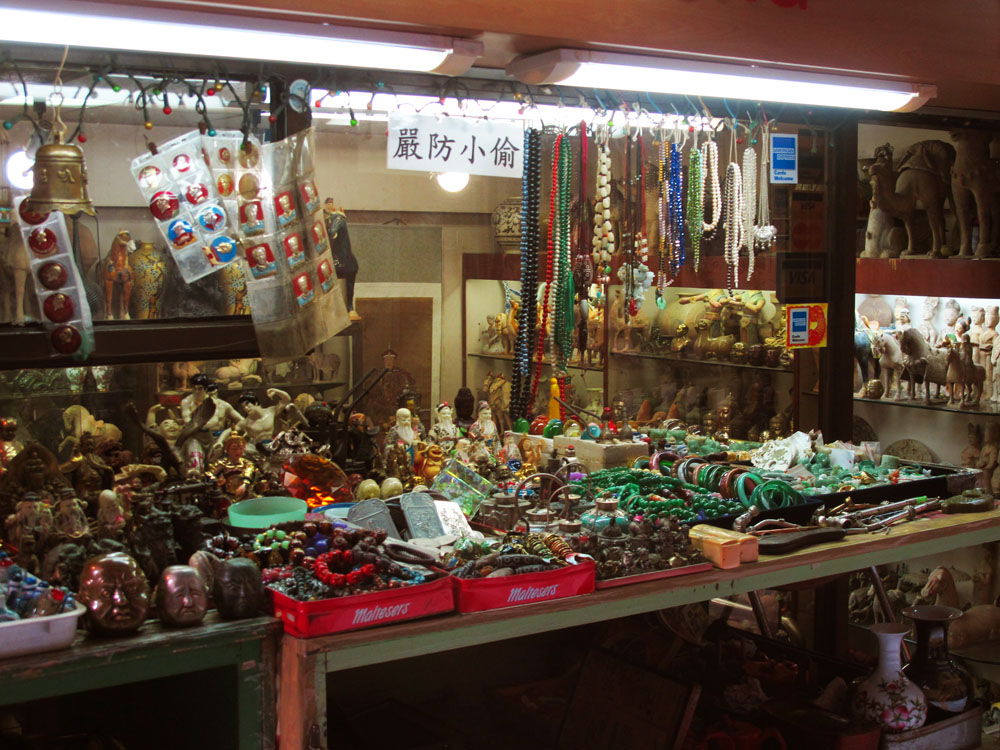 Santiago, Chile: This is a clothing store we passed while walking through Santiago. We didn't need new clothes badly enough to start searching through these piles of clothes.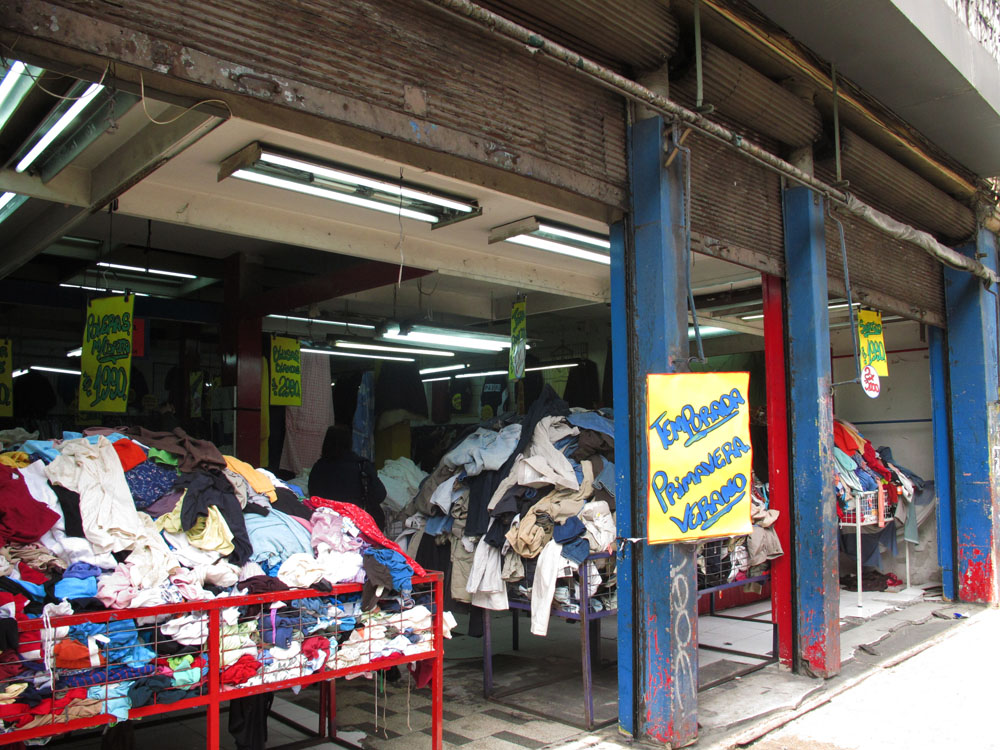 Pokhara, Nepal: Nepal has an abundance of knockoff outdoor gear as there is an abundance of trekkers. Though not nearly as good quality as the real thing, the knock off gear is good enough if you need something last minute for your trek or need something for the road. We purchased quite a bit of gear for our base camp hike, as well as travel gear we used for the remainder of trip.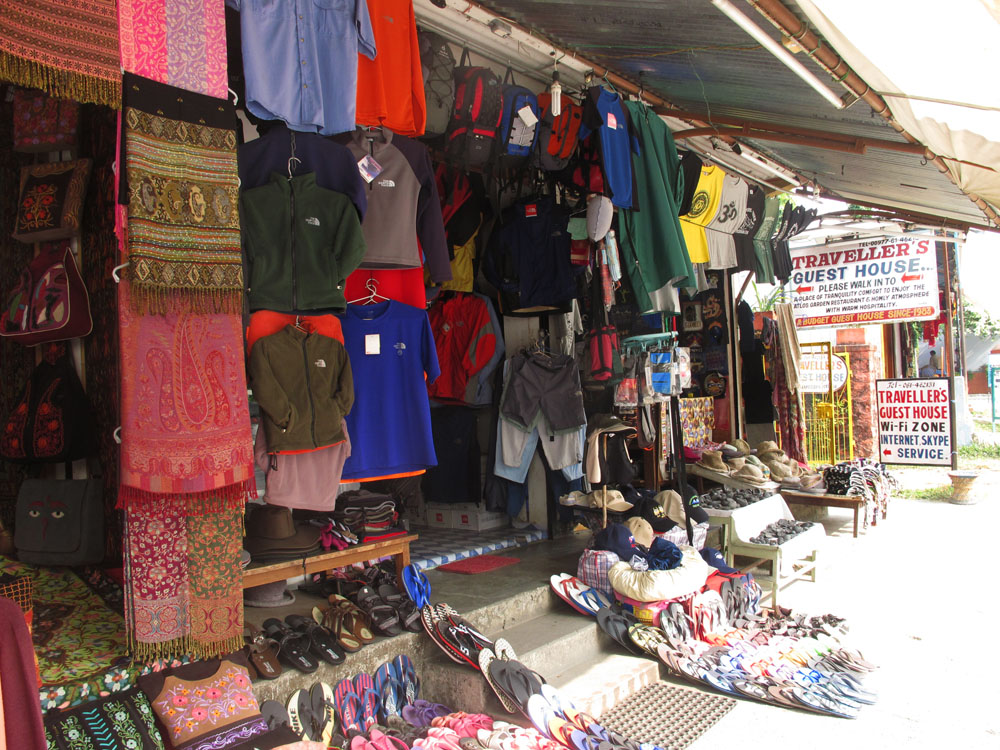 Sydney, Australia: The Paddington Market was much more expensive than any market we visited on our whole trip. That being said, it also had some of the most beautiful and artistic items we saw. I bought a pair of silver earrings here. Even though they are ridiculously tiny and were the only earrings I could find at the market under $15, I love them. I wore them during our vow renewal a few weeks later in Indonesia.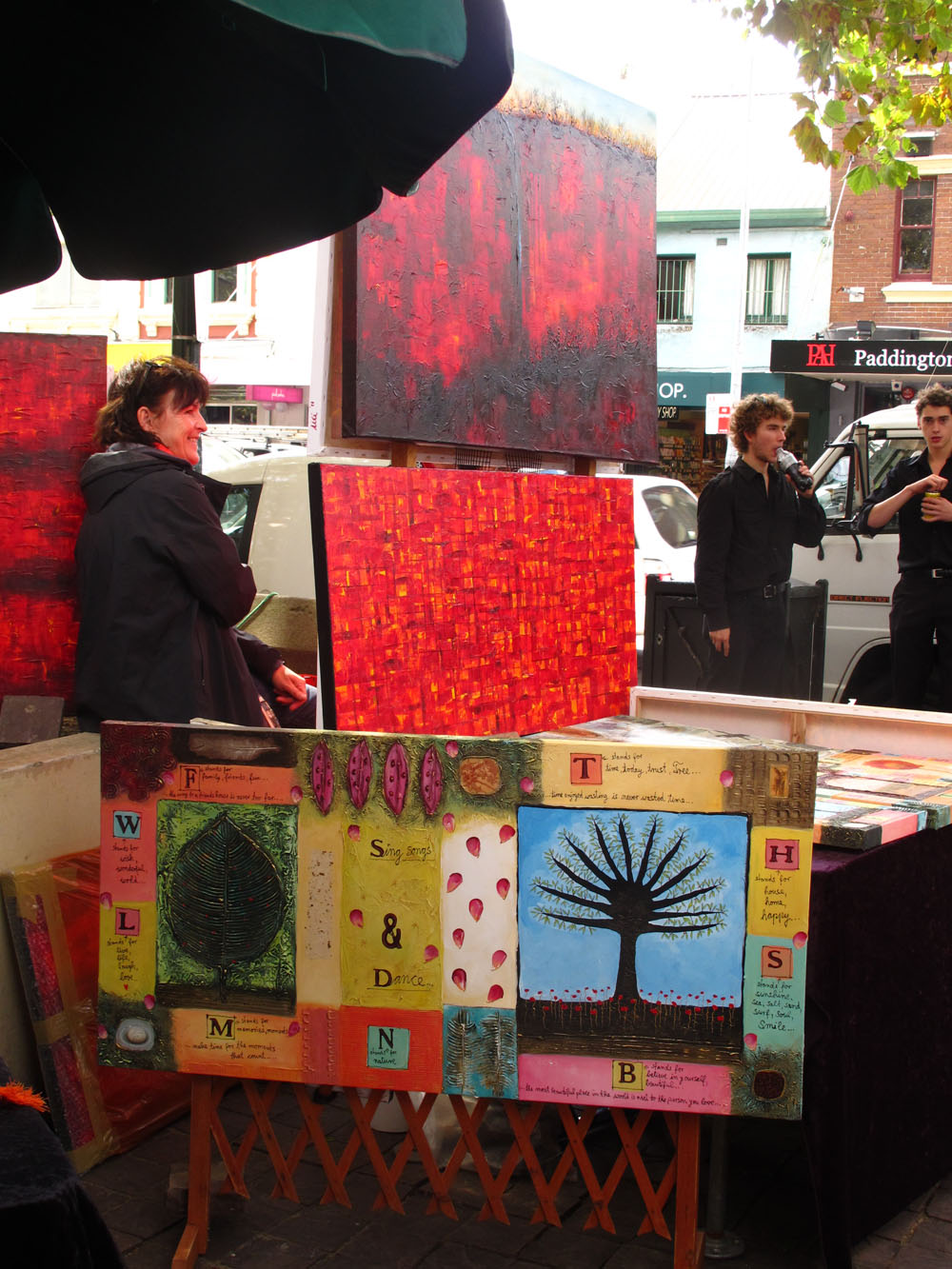 San Telmo, Buenos Aires, Argentina: The San Telmo Sunday market is massive and offers a little bit of everything: food, local crafts, hippie crafts, oddities, clothing, snacks, and antiques. Here, Matt is perusing the offering of old coins and medals. He ended up coming away from this market with his prize trip possession: an antique Movado watch from the late 1940's.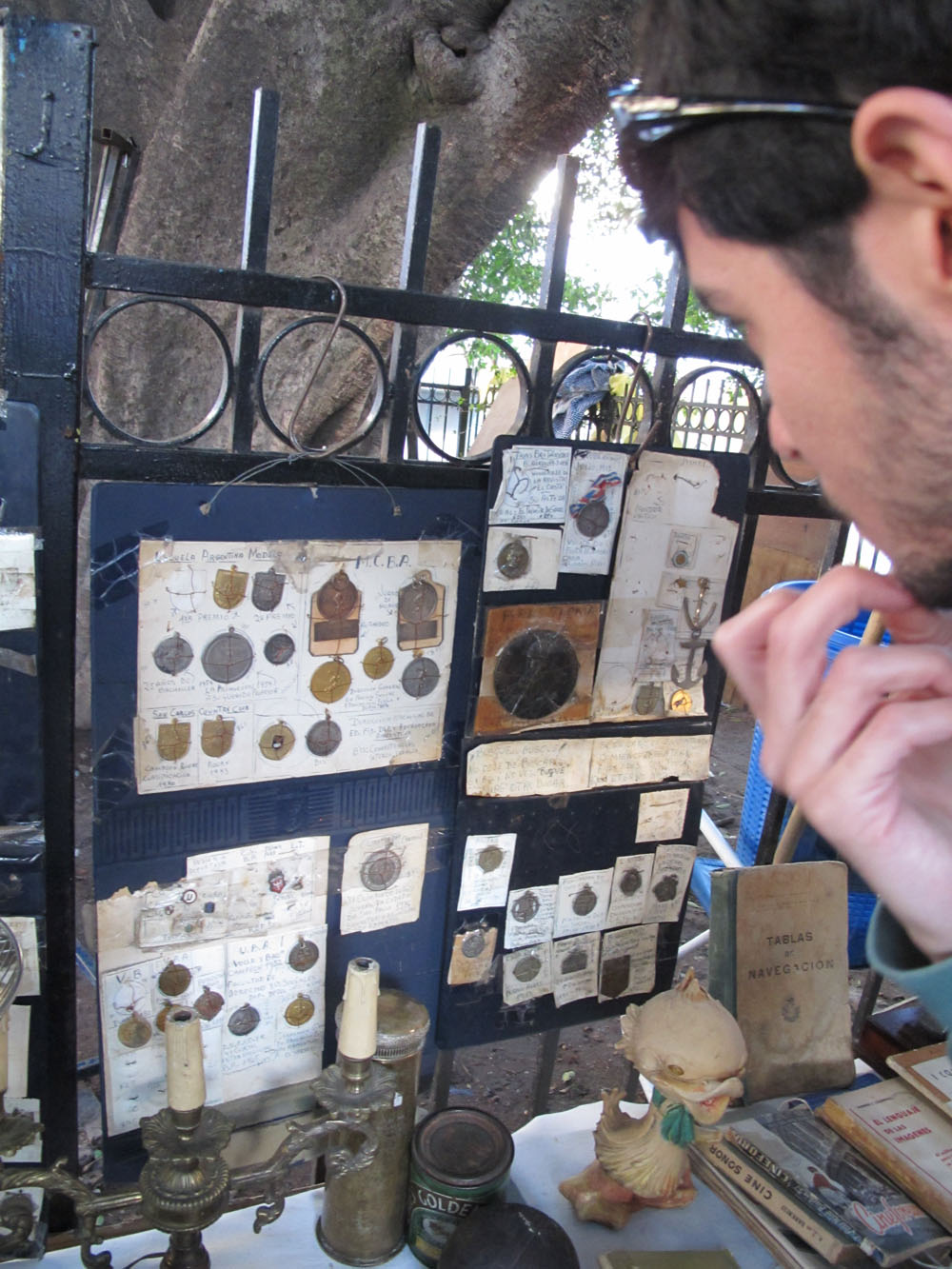 Bangkok, Thailand: Not even sure what this pile is made of but it looks like those guys are going to be there for a reeeeeeeeeally long time to find whatever it is they are looking for. Though full of oddities, we both picked up small items from this market – a buddha coin and a necklace chain.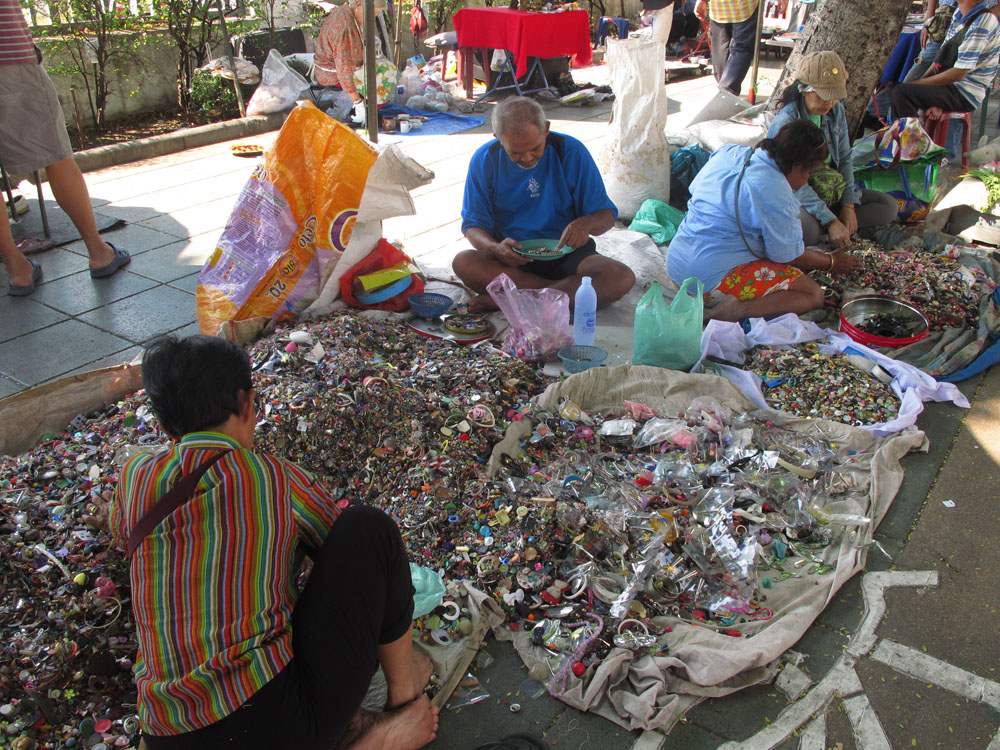 Ubud, Bali, Indonesia: The central market sells almost solely tourist souvenirs. Wood crafts, jewelry, satchels, hats, and of course, miniature electric guitars. Because who in their right mind goes to Bali and doesn't think to buy themselves and all their friends traditional electric guitar souvenirs. I did buy a pair of filigree earrings here, however. They were too pretty to pass up.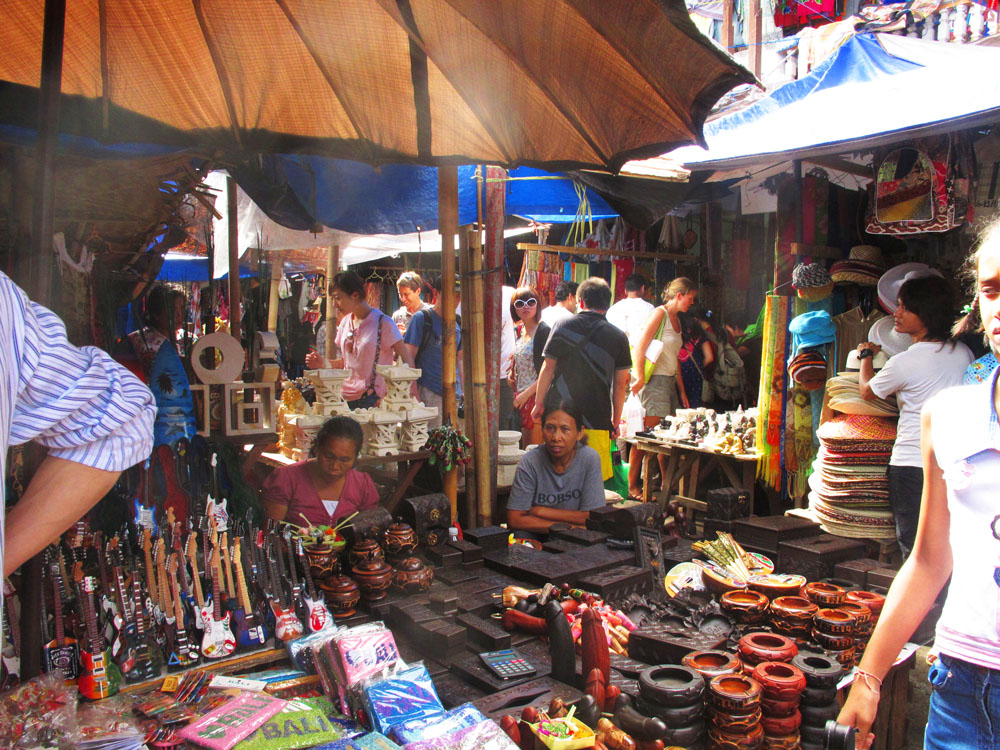 Bhaktapur, Nepal: Not only was Bhaktapur one of the most traditional cities we visited, but all of its shops were also very traditional. Even the touristy souvenir shops had the feel of the old city, run by old Nepali families selling real Nepali goods. Below is a shop selling ceramic lanterns, pots, and candlesticks to both travelers and locals. I wanted to buy one as it really felt like true Nepal, but there was no place in my already stuffed backpack for something so heavy and bulky.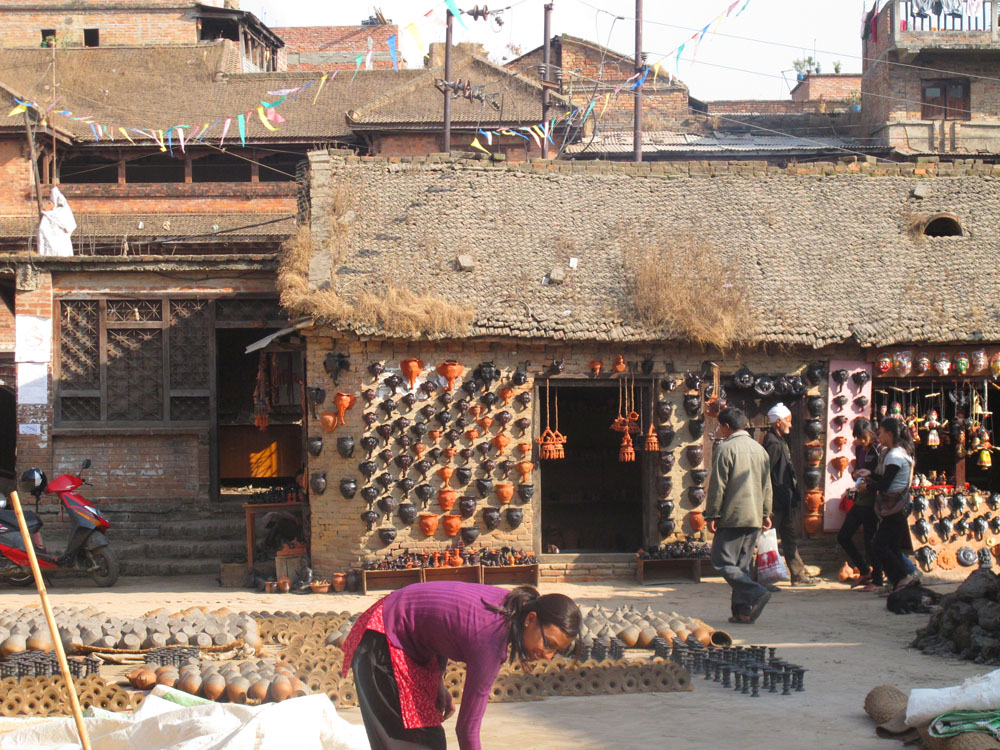 Koh Phangan, Thailand: There no place on earth that knows how to night-market like Thailand. Every town and every city and every island in Thailand has one, and it is always a popular place to eat and spend your evening. The Thongsala Night Market was a good place for us to come at night to get away from the tourist bars on the beaches and indulge in a few Changs. (no eating of course. no way to beware of allergens here)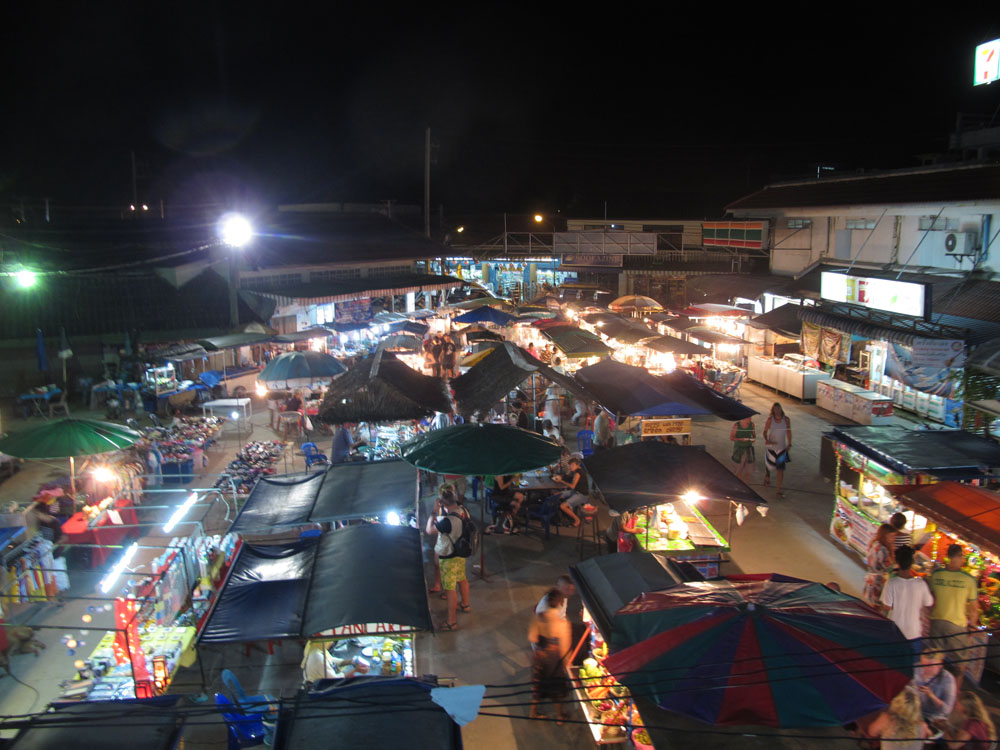 Athens, Greece: Here was a very picturesque shop for hats and satchels right alongside a Greek ruin. Though we purchased nothing here, I appreciated the look of this store, as it fit with the feel of the building and didn't take away from the age of the ruins across the street.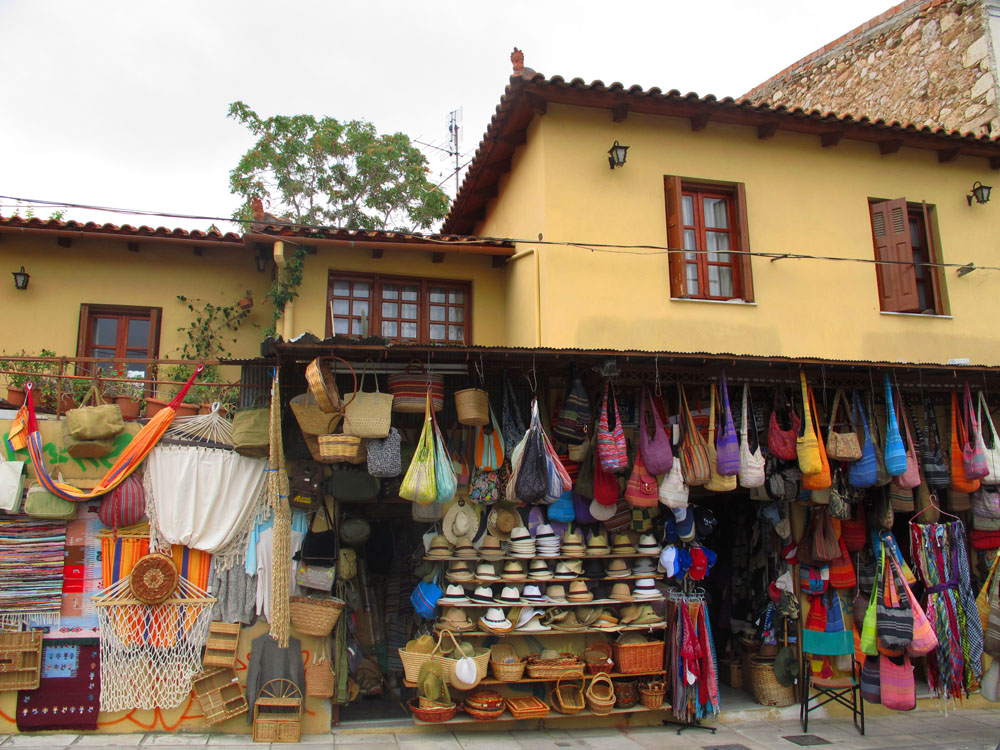 Hong Kong: Every alley way is packed with stalls selling all kinds of things. This stall was selling colorful decorations, lanterns, and ornaments in preparation for the Lunar New Year.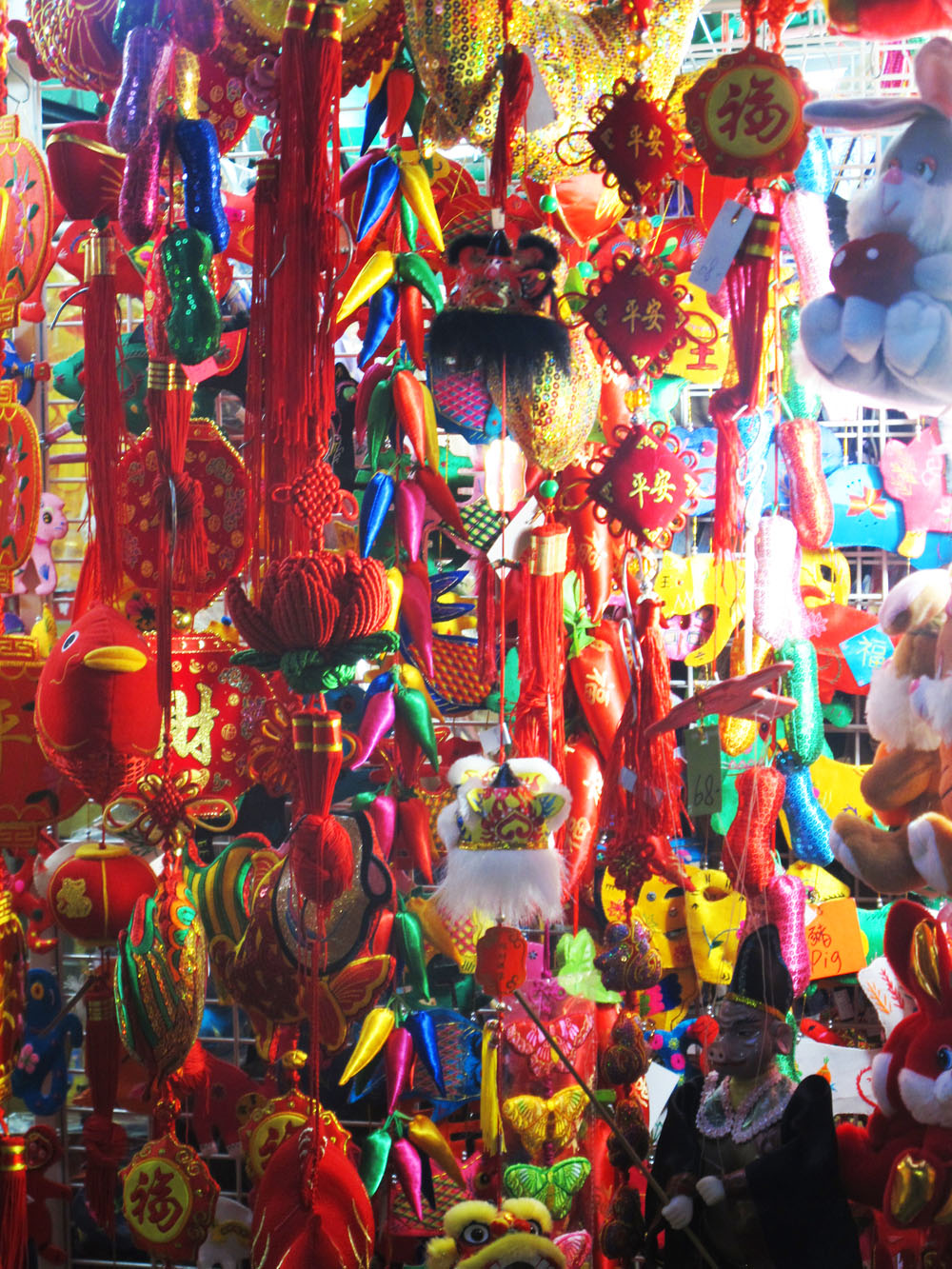 Yogyakarta, Indonesia: I've decided (with no actually facts to back up this claim) that there are more malls in Asia than in the United States. Everywhere you go, there is a mall packed with Western-style clothing stores, food courts, and electronic stores. In Yogyakarta, we frequented the Malioboro Mall, as it was one of the very few options we had to find western food for Matt. At night was a good place to play air hockey at the arcade. It also was home to the local department store, Matahari, where Matt found a pair of badly needed shorts.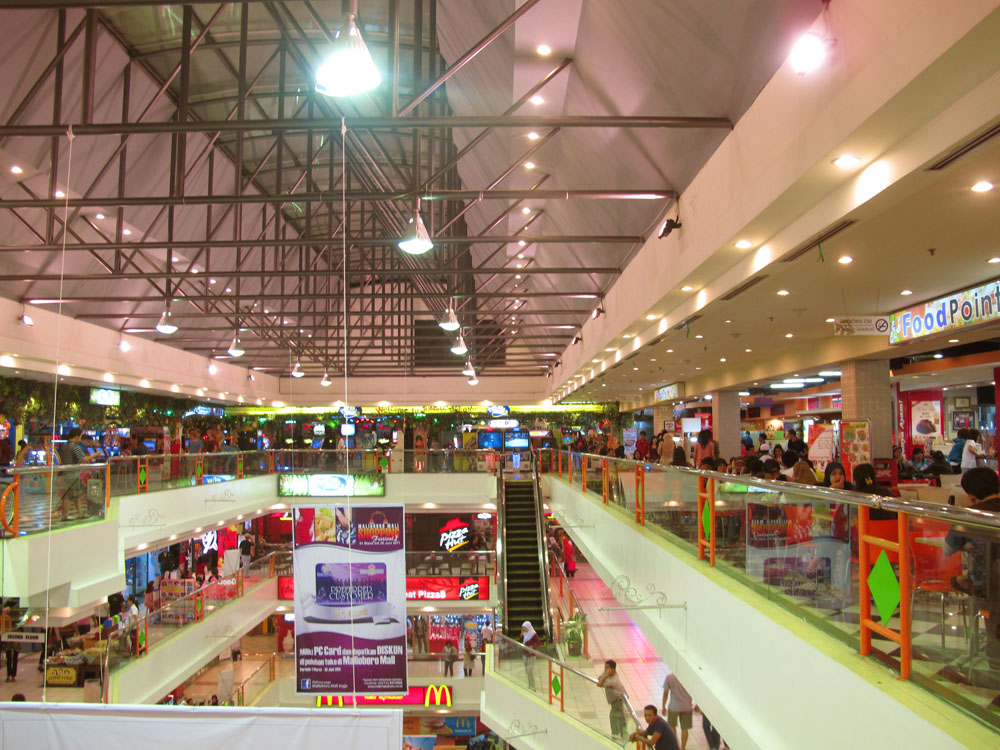 Yogyakarta, Indonesia: In stark contrast to the Malioboro Mall, just down the road is the Beringharjo Market. This is a much more traditional market, selling local Batiks, foods, tools, beaded gowns, and antiques all in a semi-outdoor building. We purchased several antique batik stamps from this shop owner in the antiques section of the market.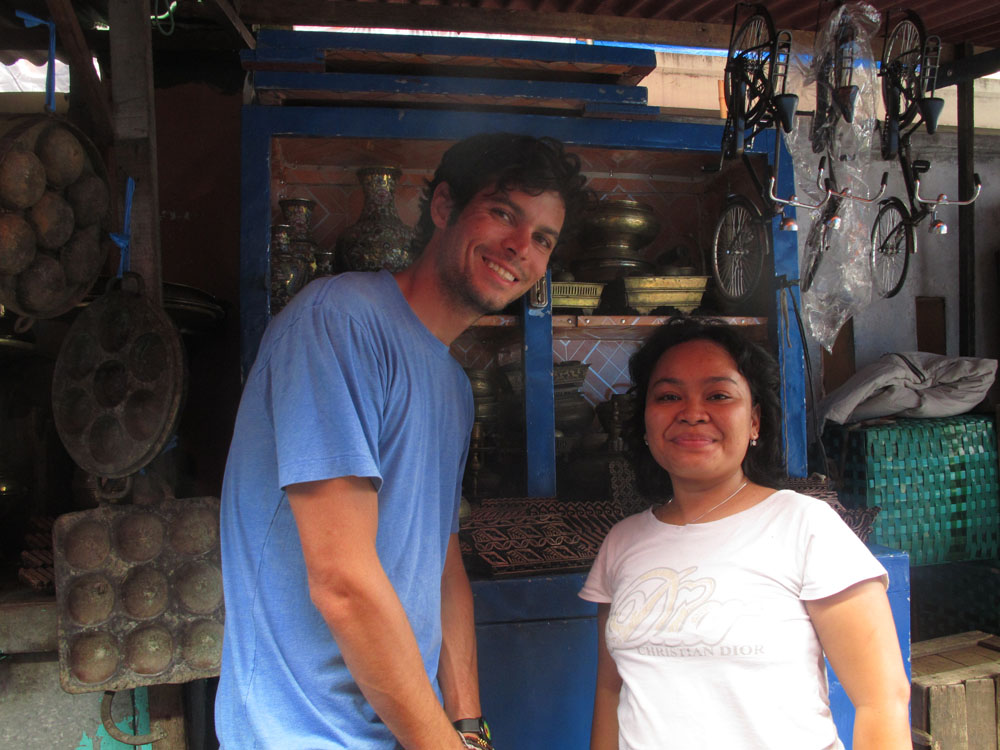 Chichicastenango, Guatemala: Back in 2007, we visited this market on a short trip to Guatemala. It was overwhelming and massive and crowded, but a central location to get a feel for local handicrafts as well as local food. We picked up some scarves, jewelry, and some ceramic vases before heading to a quiet side street to eat ice cream and avoid getting trampled by tourists.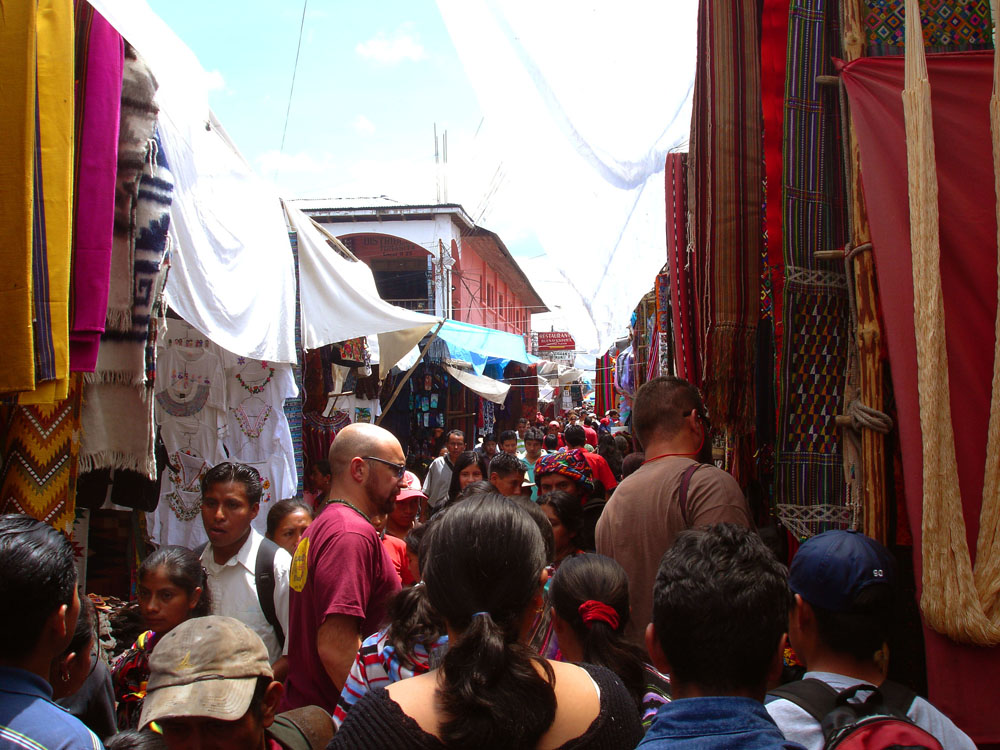 Buenos Aires, Argentina: The Recoleta Sunday market was definitely our favorite market of all. Instead of being solely a place to buy crafts and snacks, it was more like a Sunday afternoon festival. There were bands playing music all day, groups of people sitting on blankets drinking mate, families spending time together with pets, free museum entry, and of course local artists selling their wares. We came here a few times to enjoy the atmosphere with BA residents, check out the arts and crafts, as well drink hot mate in the chilly winter breeze.