I really really liked Reykjavik. Between the street art, the fresh clean outdoor feeling, the unique architecture, and the modern vibe, there was always something to marvel at. I wanted to spend way more time in this city than the 36 hours I had. I hope one day I'll be back to explore further, but for a first visit, we managed to see a lot. As it turns out you can do a lot of Reykjavik in a short 36 hours because it's so small and easy to get around.
If you also have a short time in the city or are doing a quick stopover with Icelandair, here's a quick list of my favorite landmarks, restaurants, and shops that you should check out.
Harpa
Move over Sydney Opera House – THIS is the building that wins the award for Most Unique Concert Hall Ever. In fact, Reykjavik's Harpa is hands down the coolest building I've seen anywhere.  Three dimensional hexagonal windows with the occasional tint of color. Hexagonal mirror ceiling tiles that reflect textured light back down into the building. Cafes, theaters, shops, and quiet corners to read and reflect. A view out to the mountains across the bay. What's not to love.
While I spent the majority of our time at Harpa nerding out about the windows, I also did some damage at the concert hall gift shop. It's not a typical gift shop full of tourist crap – it features unique and creative pieces of art and goods made by Icelandic artists.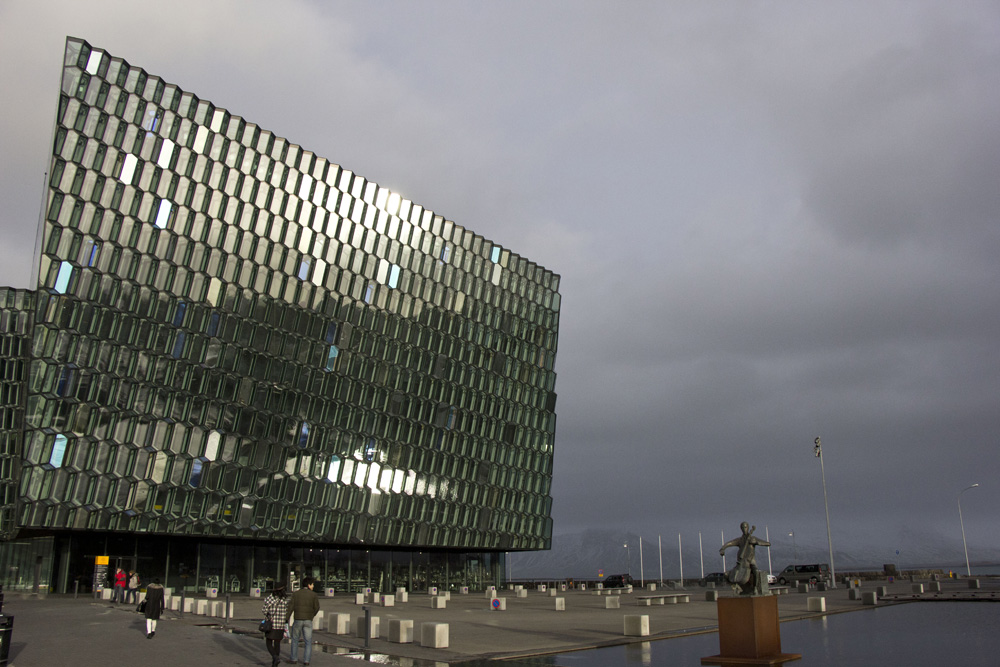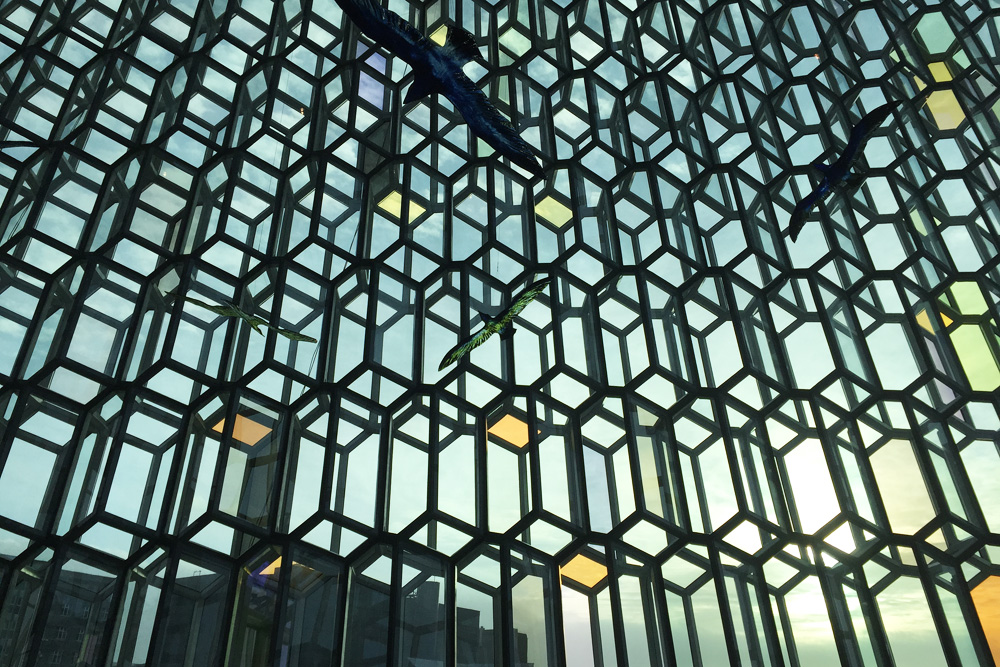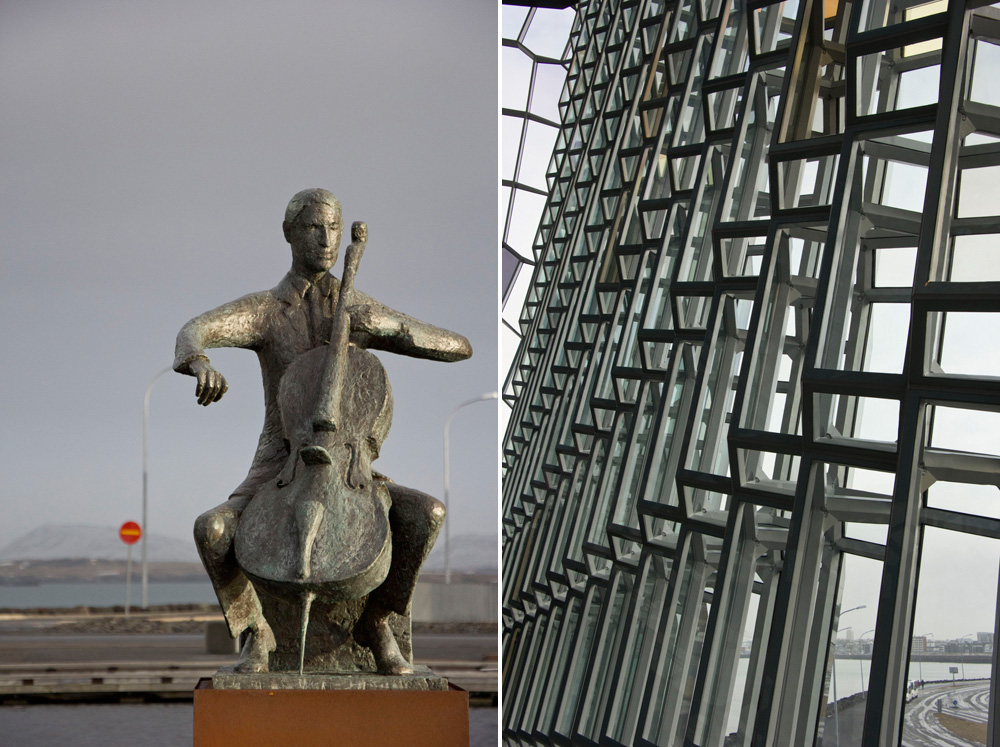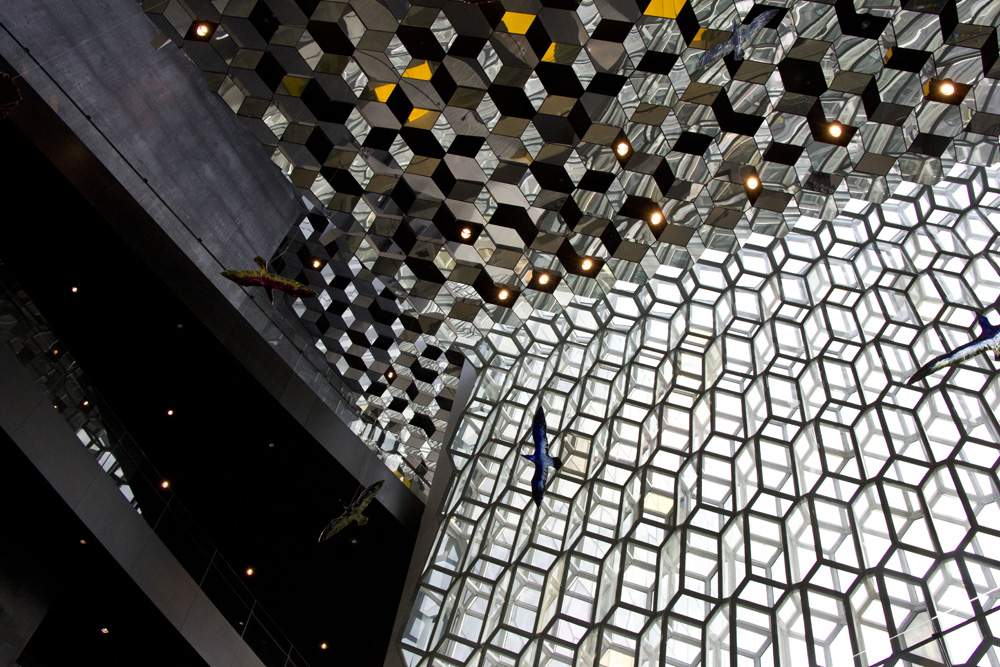 Hallgrímskirkja
This church is an iconic symbol of Reykjavik. (So is the Sun Voyager sculpture, which is a total pass in my opinion. Not worth the trip unless you are organically passing by.) The gray cold symmetry is stoic and intimidating, but the light that filters through the gothic windows feels warm.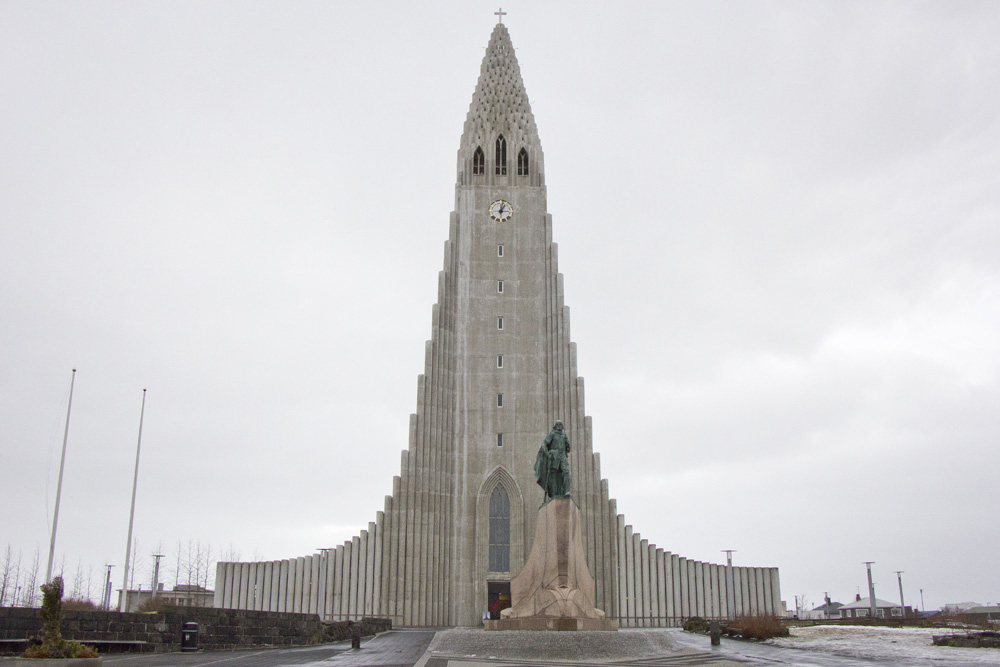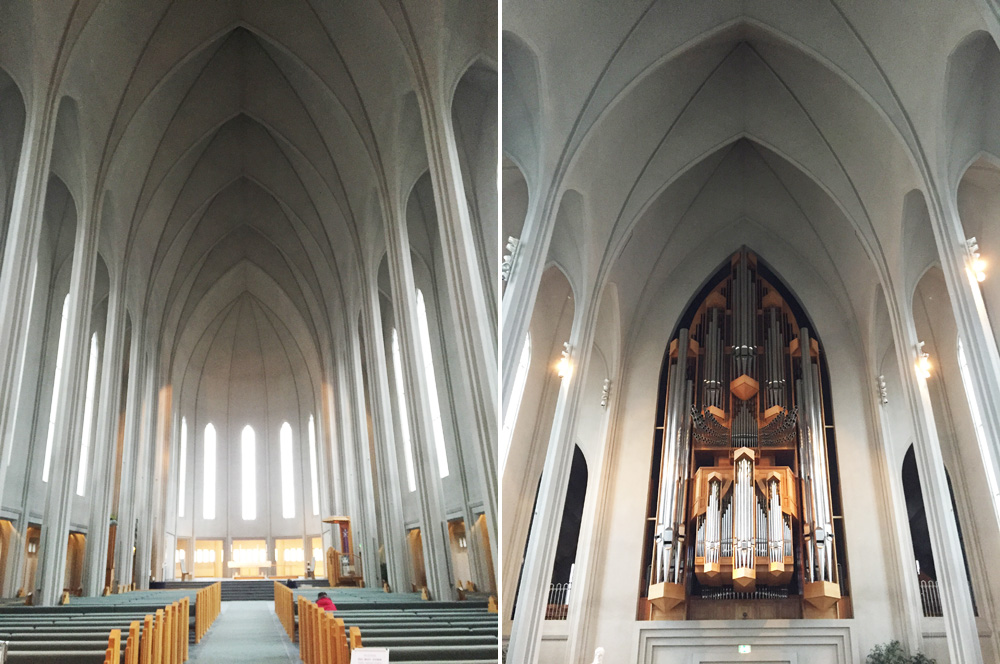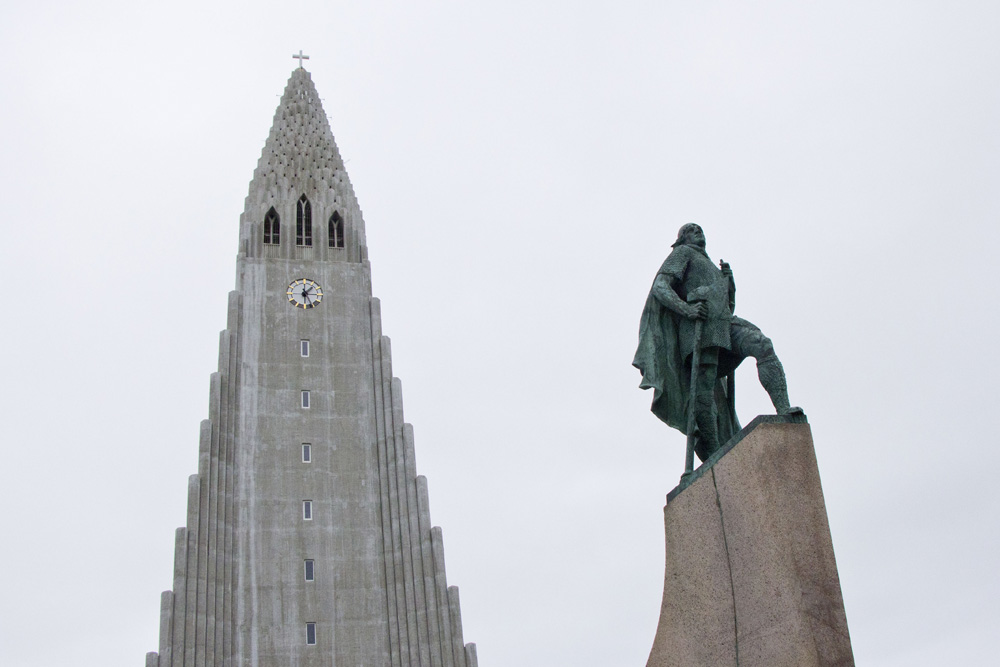 Once you've had a chance to check out the cathedral downstairs, head up to the top of the tower. The panoramic view of the whole city is definitely worth the ride in the painfully slow claustrophobia-inducing elevator and the 800ISK ($6 USD).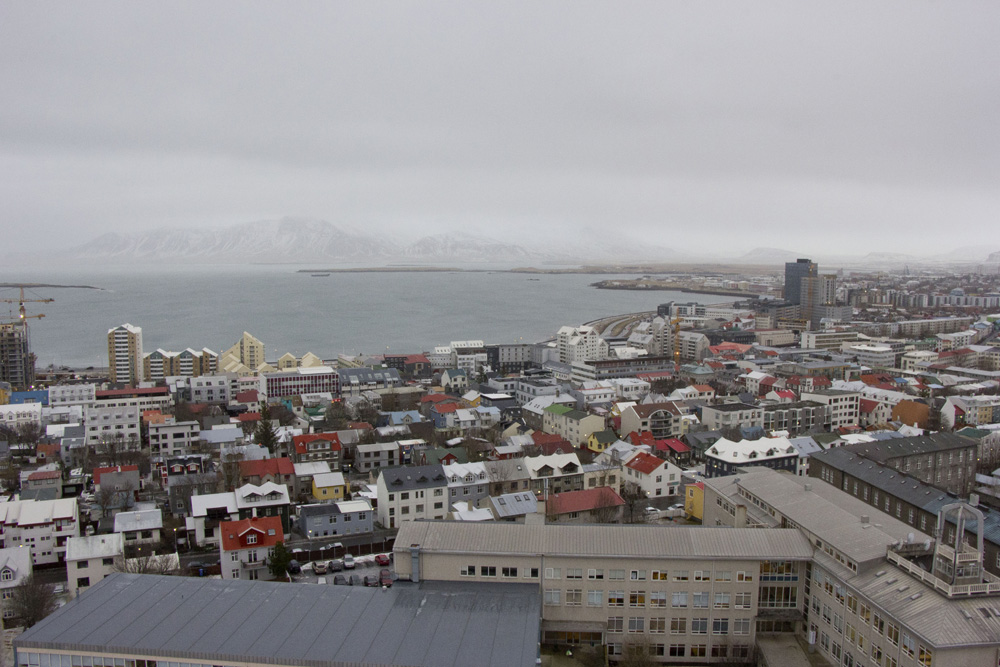 Micro Bar
Out of the main four craft beer bars in Reykjavik, Micro Bar is my favorite. Not only do they almost ALWAYS have Ölvisholt Brugghús' Lava stout on tap, but the walls are decorated by cartoon mountains by the edgy Icelandic cartoonist Hugleikur Dagsson.
Here you can find plenty of Icelandic beers on tap and bottled, as well as the best of Belgium and Europe. And if you miss American craft beer so much that you cannot fathom being away from it, they also import from some of the USA's best breweries such as Founder's, Evil Twin, and Alesmith.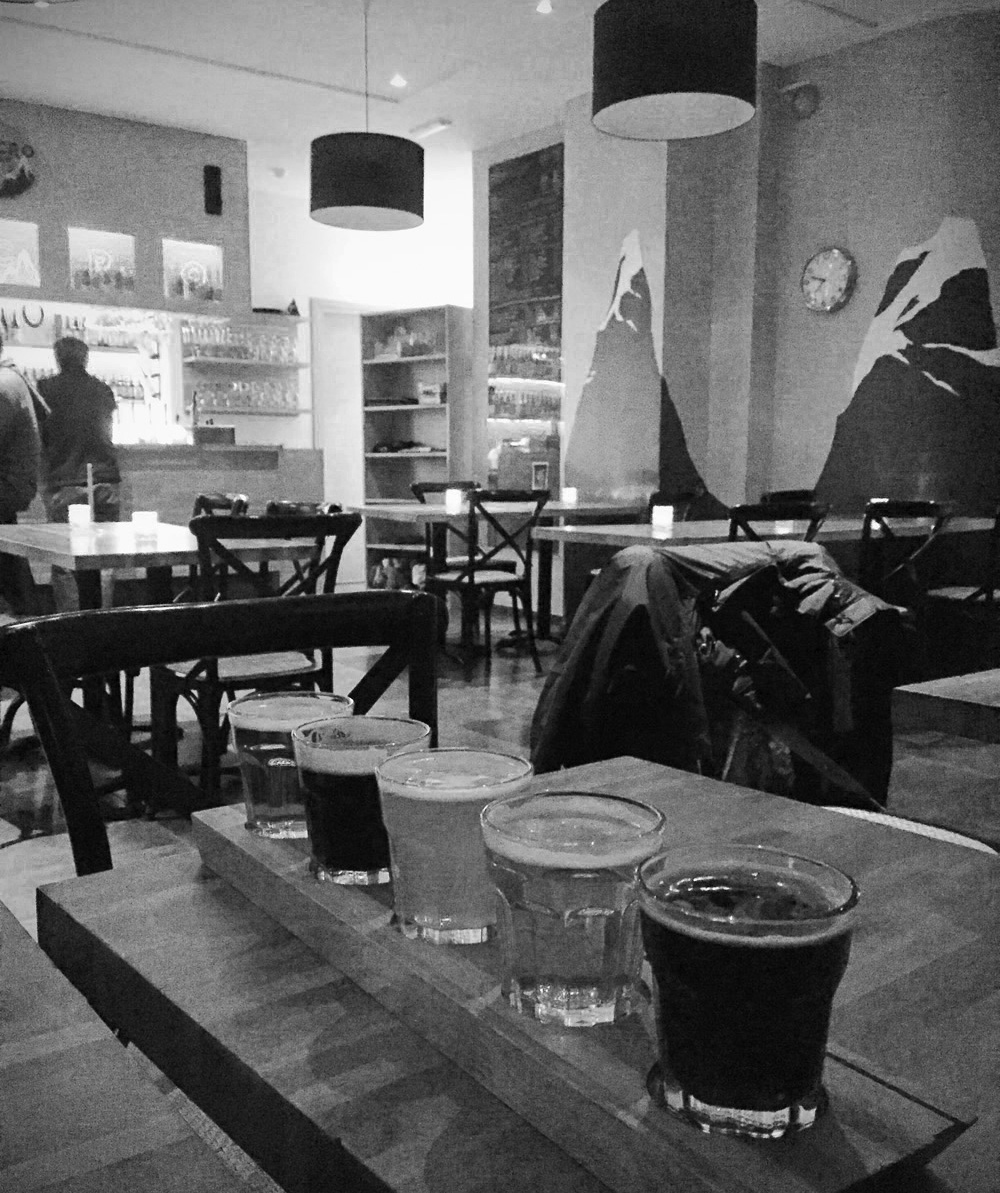 12 Tonar Record Store
This downtown record store has a fantastic selection of both international and Icelandic music. Sure you'll find Björk and Sigur Rós, but there's a lot more to Icelandic music than just these two. (Sigur Rós is GREAT though, you should check them out if you haven't already.) We picked out and bought a record from an unknown Icelandic DJ having never heard it before. (I love playing record roulette. Sometimes it's a big win, sometimes it's a funny/expensive travel memory.) A few weeks later when we put it on our record player at home, we were mostly pleased with our blind selection. Kind of a fun game!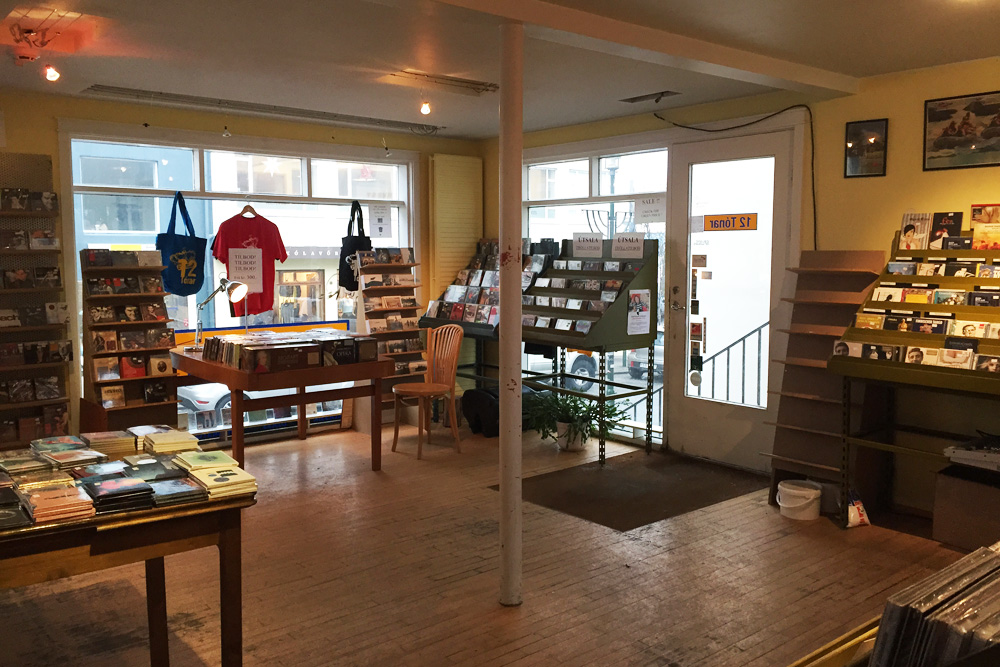 Laundromat Cafe
Loved this place. It has maps all over the walls.
It's also a good place to get some laundry done if you need to do that and an EXCELLENT place for a big breakfast to help cure that hang over you have from spending all night at Micro Bar. Their free wifi is also a nice treat.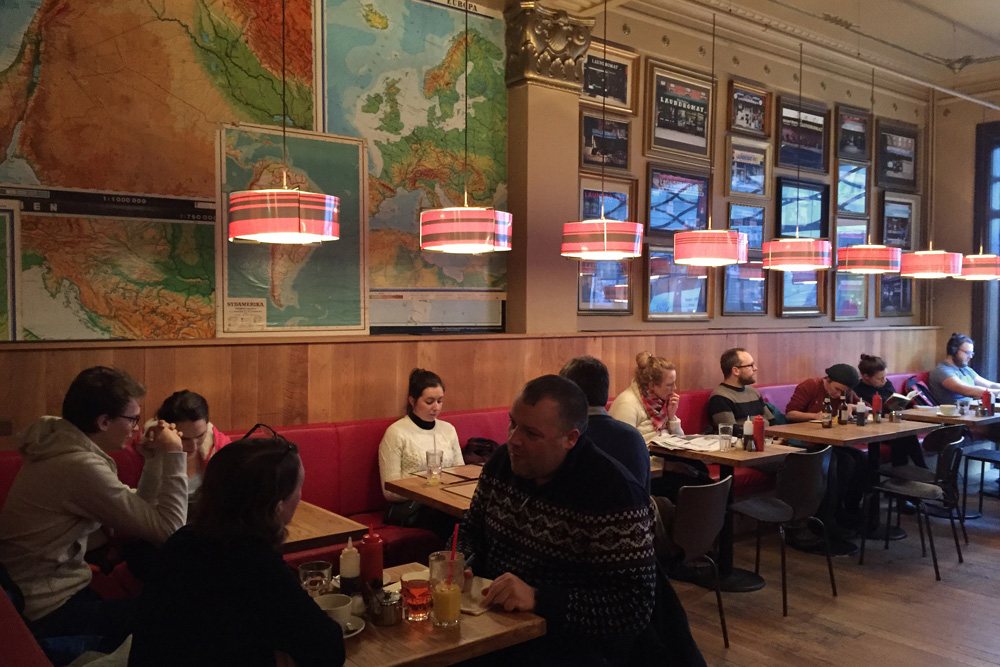 Baejarins Beztu Pylsur
I was unable to enjoy the famous Icelandic hot dogs being pregnant and all, but from what I've been told, these are not to be missed. Especially from this  particular stall – named "The best hot dog in town." There are a few different locations around the city but this one right downtown across from the Radisson Blu is probably the most accessible. The lines can get long late at night as they pair nicely with drunkness, so come ready to wait.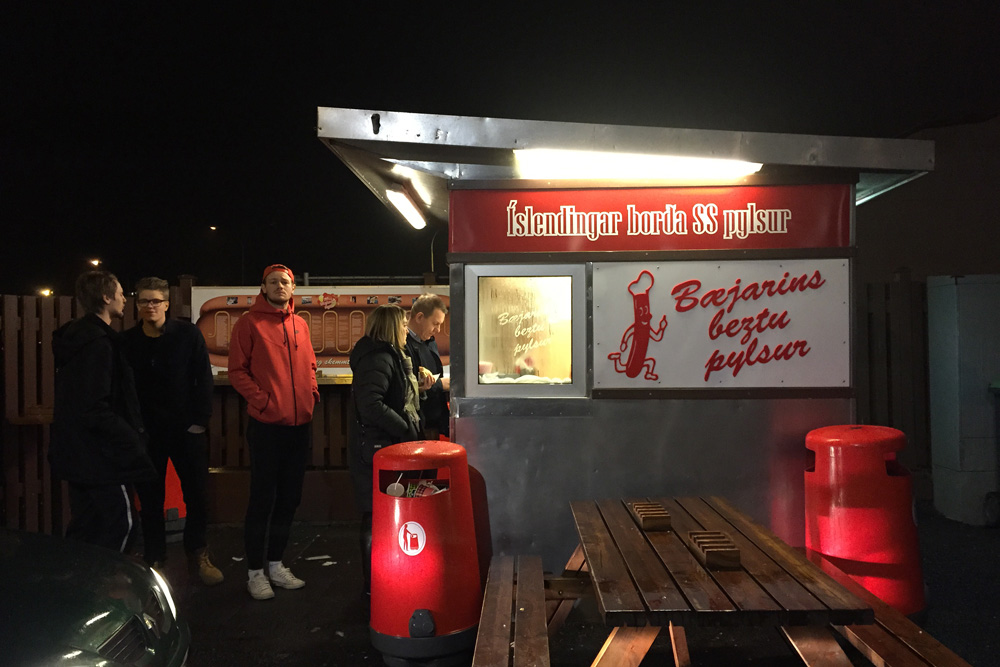 Where We Stayed: Bus Hostel
At first, I was worried about staying at Bus Hostel as it was a little bit outside of the main downtown area. But as it turned out, being out of town was what made this well priced and super cozy hostel one of the best choices of the trip.
Bus Hostel's location is ideal as it's connected to the rental car company Sadcars, and they keep their cars on-site. This means that you don't have to trek somewhere else across the city to pick up your car if you are heading out on a roadtrip. Also, there are plenty of free parking spots (a big plus. parking is $$$$$ in the city center). The hostel staff is super nice and helpful, the common room is comfy and inviting, and each room is spotless. Also, if you are also someone who is worried about cold and ice and wind and wintery-stuff like I am, know that I was super warm at night under the fluffy comforters, and felt revitalized by the actual hot showers. (I've outgrown the days of cheap hostels and luke warm showers. Over it.)
We chose to drive into town each night for dinner, but if you are planning to drink, taxis and buses are easy.
I would highly recommend Bus Hostel if you are looking for a nice clean budget lodging option and also are looking for an easy self-drive experience. (While Reykjavik has plenty of stunning hotels, they are all fairly expensive and were out of our price range)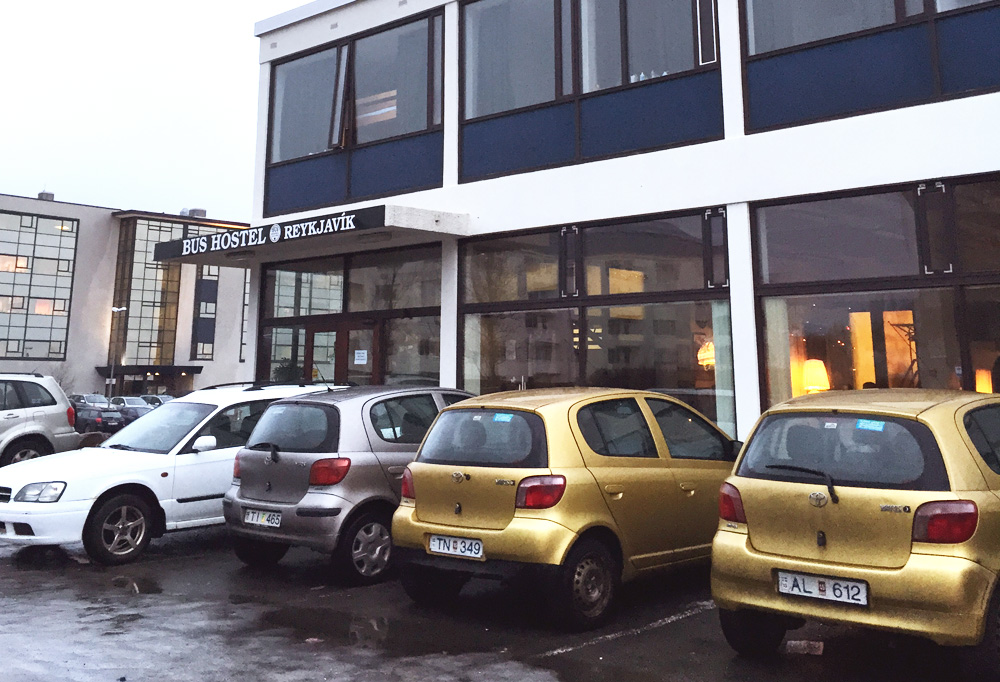 I know I only scratched the surface of this awesome city, but I still managed to find enough places I liked to consider some of them favorites. I'd love to hear your favorites and where I should go when I return!
A big thank you to Sadcars and Bus Hostel for helping us put together our winter babymoon-roadtrip through Iceland. All opinions, musings, and photos are totally mine.