It's been almost one year since we returned from Turkey and I'm still missing it.
I felt something amazing during our time in Istanbul, and I fell in love with the whimsical atmosphere amongst the fairy chimneys in Cappadocia. I hope I am able to return soon, but until then, I'll just obsess over photographs and memories and cry in my black tea, which I drink from Turkish tulip glasses.
This camel tableau (I couldn't have posed them better myself – honestly) was what greeted us as we arrived at the Göreme Open Air Museum. The museum is only a short walk from the center of town and offers up-close views of the Love Valley as well as a glimpse into Cappadocia's ancient Christian heritage. Entrance to the museum is about $7 and is a must see when visiting Cappadocia.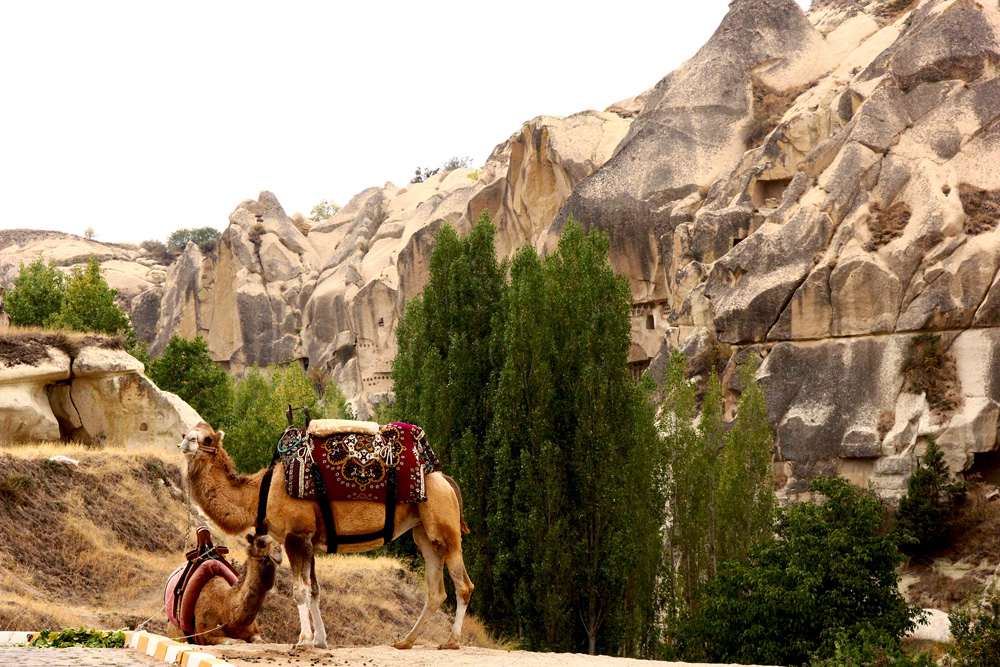 ---
Check it out: TravelShus' Interactive Guide to Cappadocia
---