This snowboarding season delivered quite a few memorable moments and runs. And while it is always sad when the snow melts and I have to tuck in my board for its yearly summer hibernation, I am thrilled with my experiences this year in both Colorado and Vermont.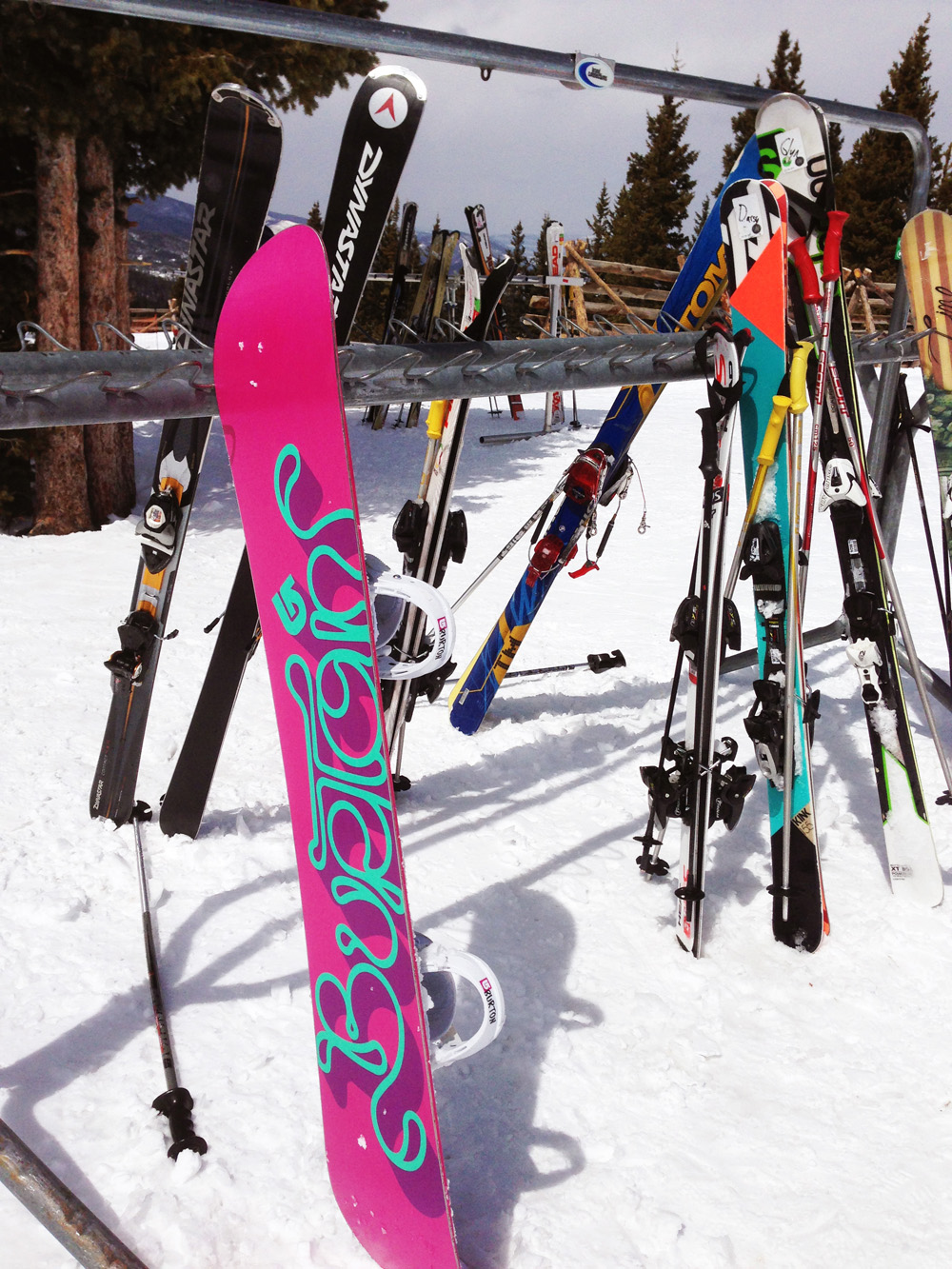 Vermont delivered non-iciness, <shock>, at both Mount Snow and Killington. The long lines at the normally-good-for-a-saturday-fun-trip Camelback Mountain Resort in Pennsylvania turned what normally is a funy Saturday day activity into one of frustration. (This is why you'll see no photos from Camelback in this post. I was way too annoyed to "capture the moment.") The season finale in Colorado brought on the spring powder at both Breckenridge and Winter Park.
Mt Snow, Vermont
On a nice January day, the backside is the place to be. Shorter lines and sunnier slopes.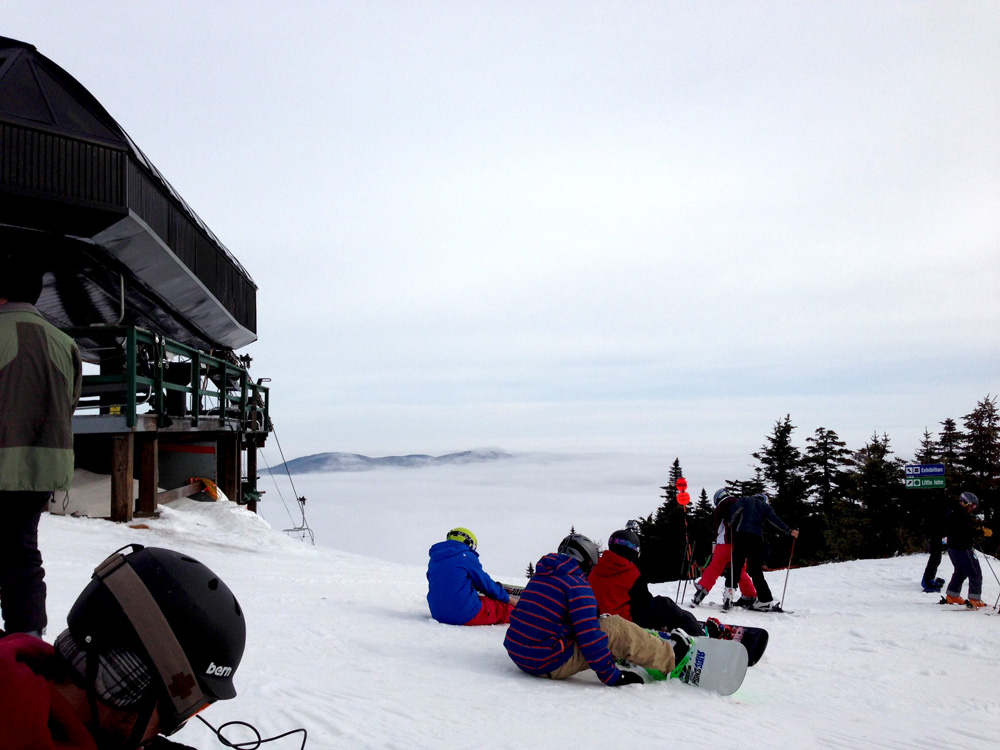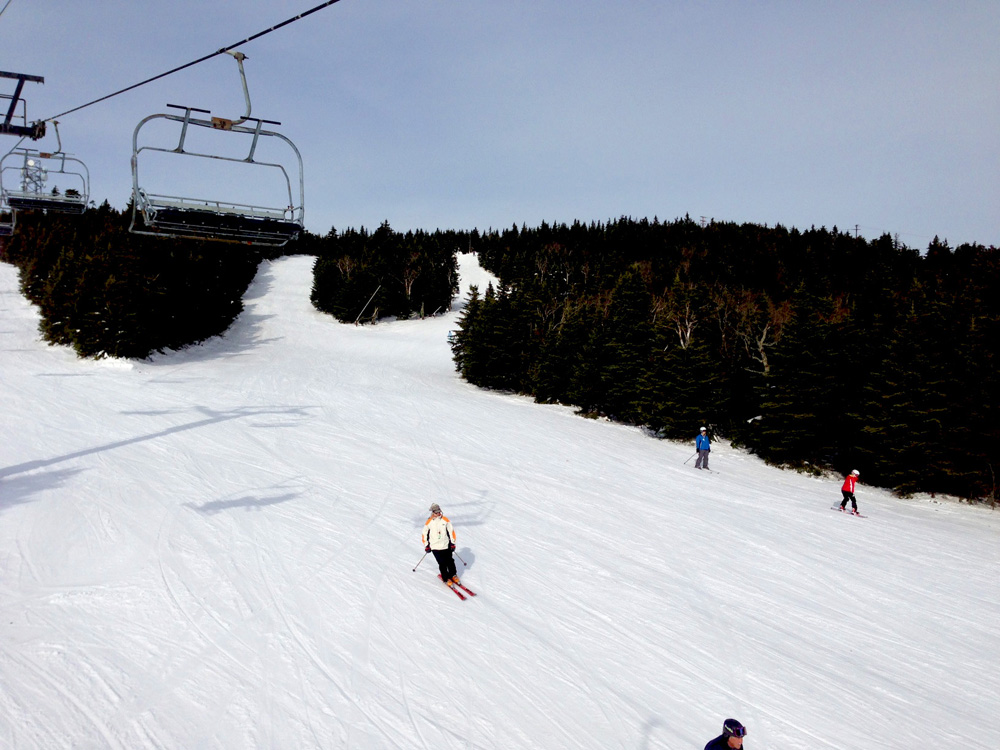 Killington, Vermont
We showed up at Killington during the tail end of an enormous early-March storm. The trees were dressed with heavy snow and often the peaks were shrouded in near white out conditions. No matter – the powdery runs were still easy to navigate.
Also, it felt like Narnia. Snowboarding in Narnia is cool.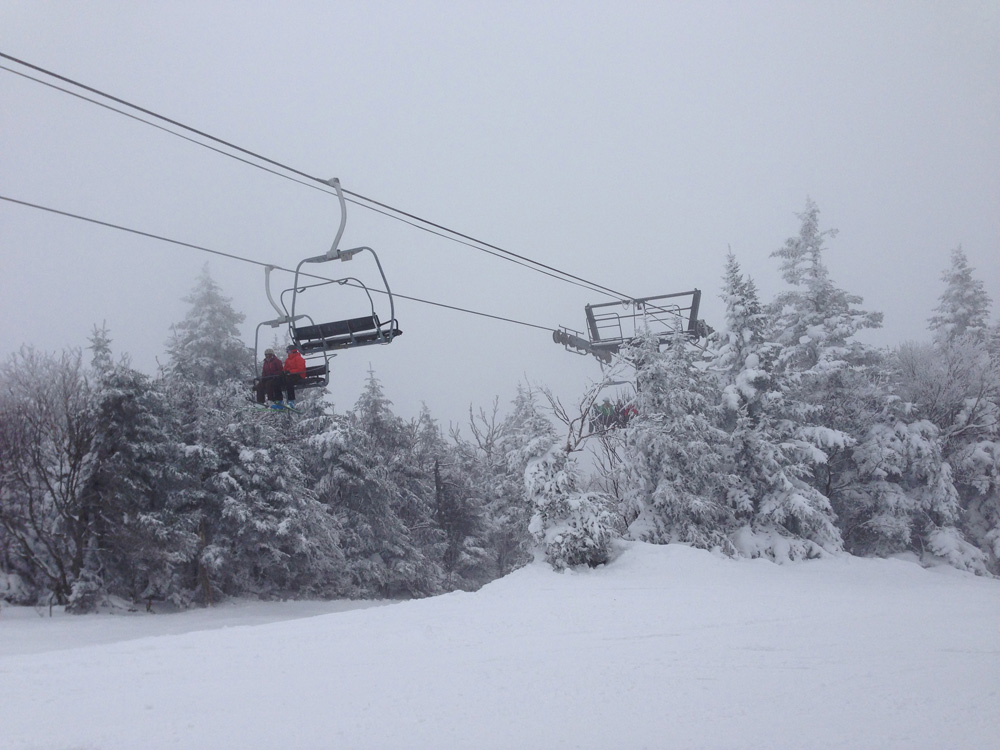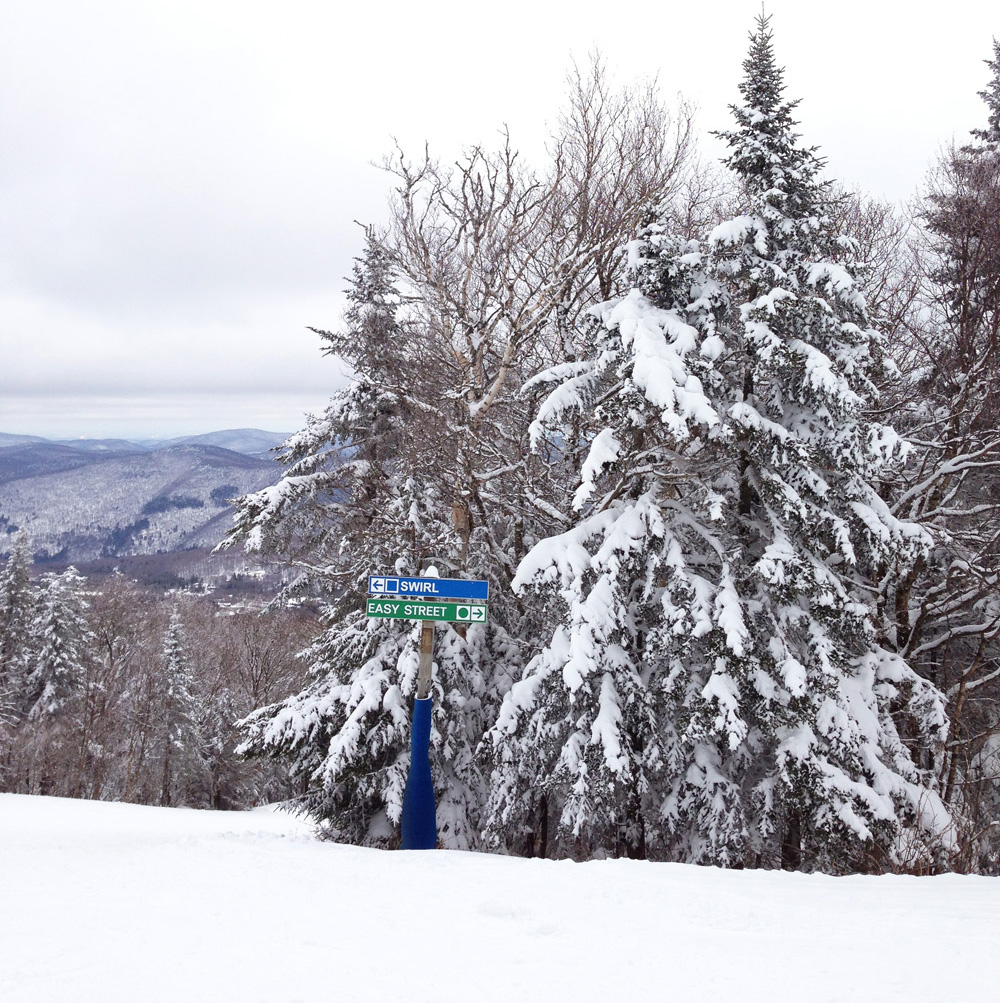 <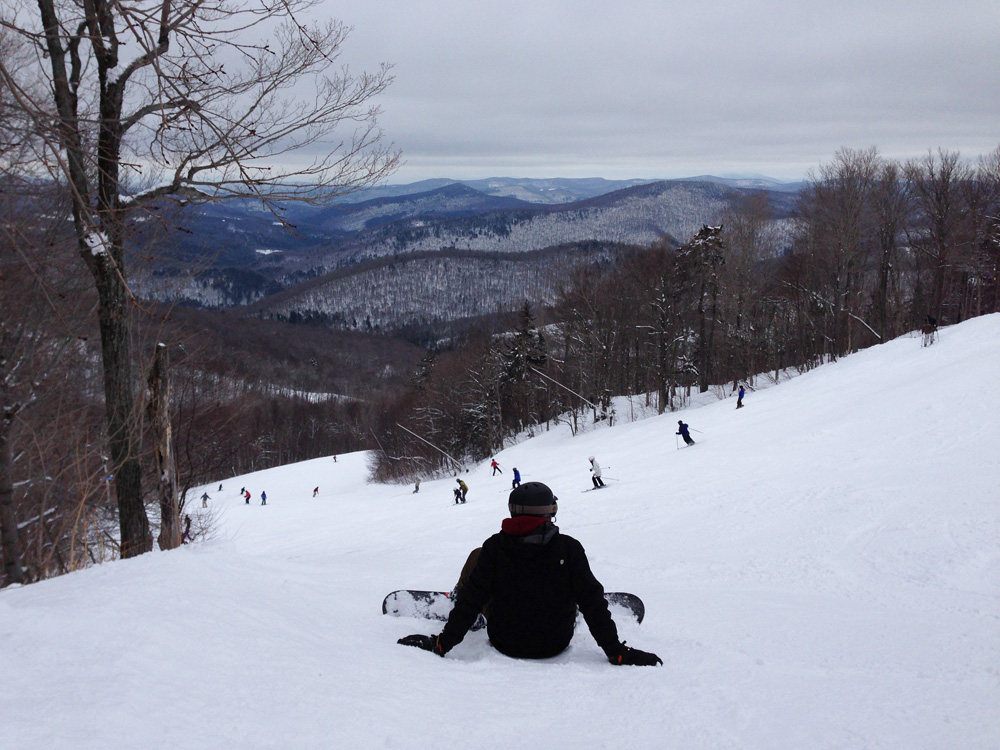 Breckenridge, Colorado
April fool's day at Breck was true spring skiing. And it's not spring skiing unless you are sweating. The best way to ensure sweating while snowboarding is to wear way too many layers – an area in which I excel.
It was a hot day at Breckenridge for Annie. At least I remembered the sunscreen!
Spruce, the black diamond run just to the right of the Colorado Super Chair, was my fav.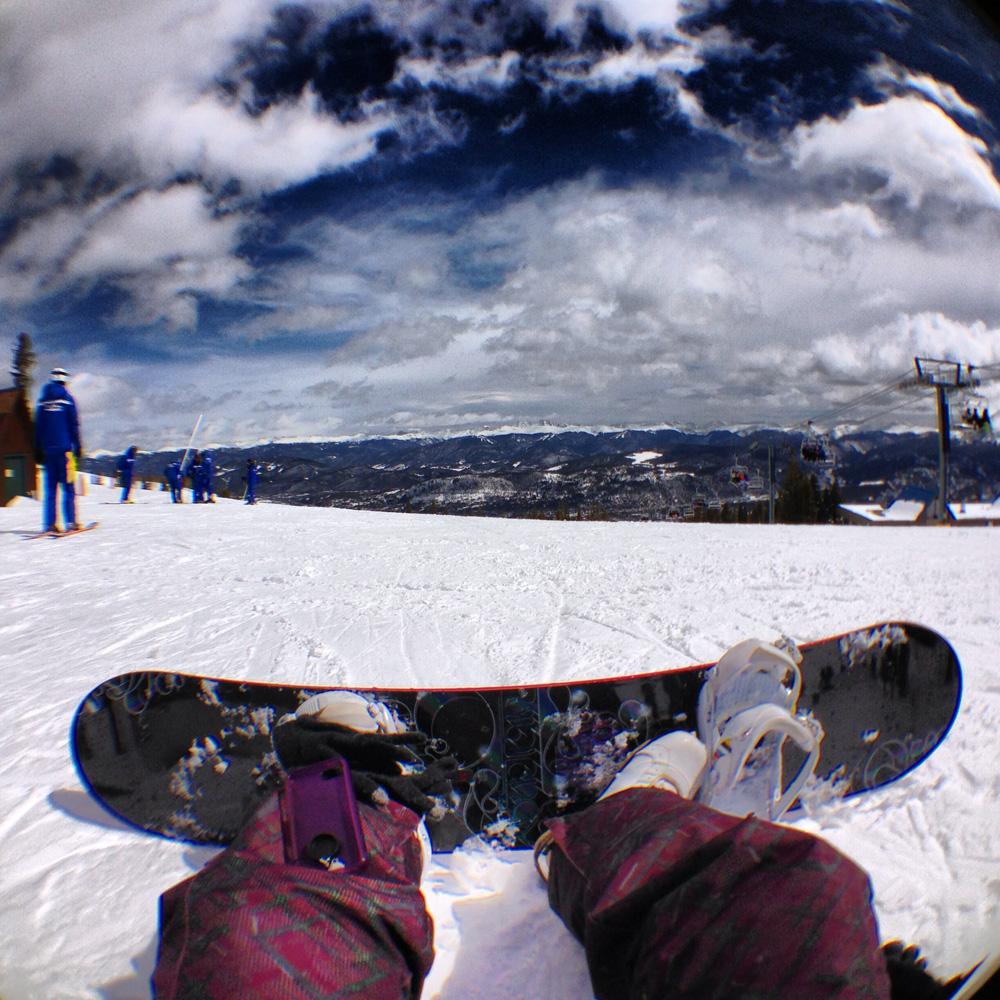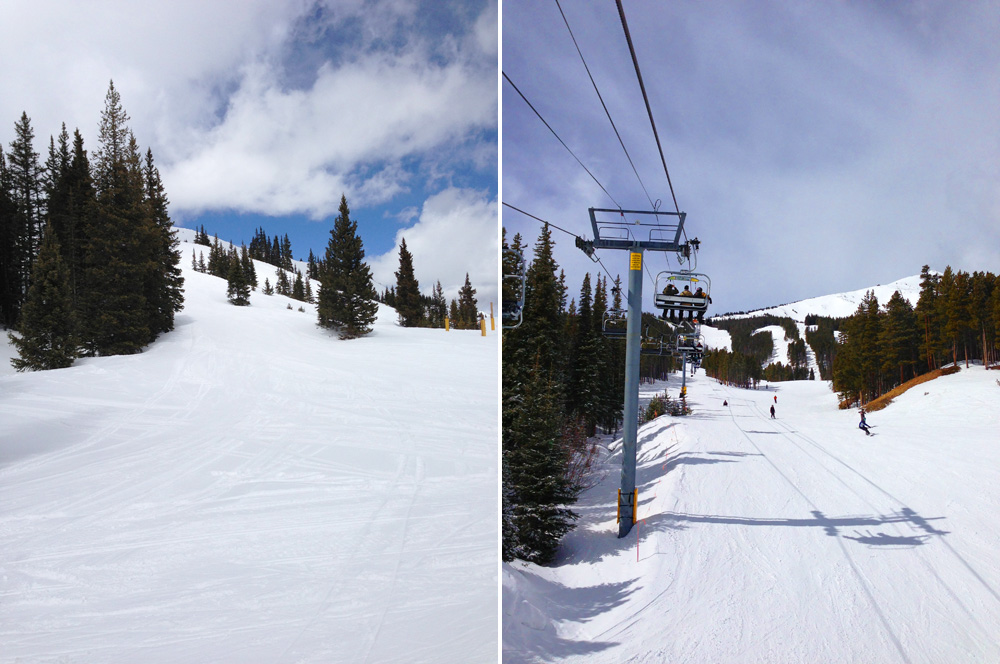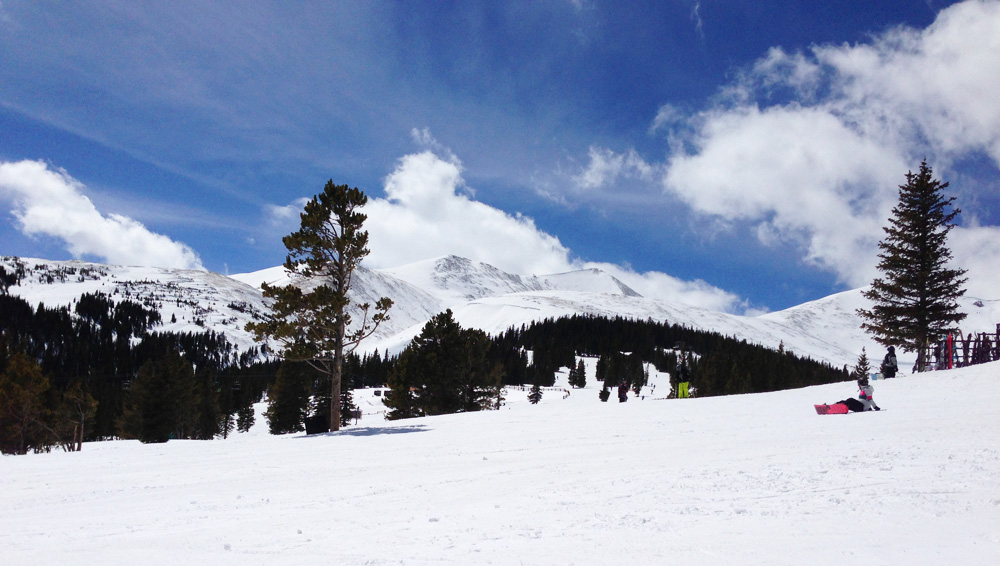 Winter Park, Colorado
The best runs of the whole winter were at Winter Park on the Mary Jane peak. Not only were the normal trails enjoyable to ride, but the Parsenn Bowl delivered some of my most favorite snowboarding moments to date. It's pretty similar to the wide open bowls of Cerro Catedral in Argentina and to the top of Squaw Valley in Tahoe, so I knew at first glance that we were in for some pretty fun riding.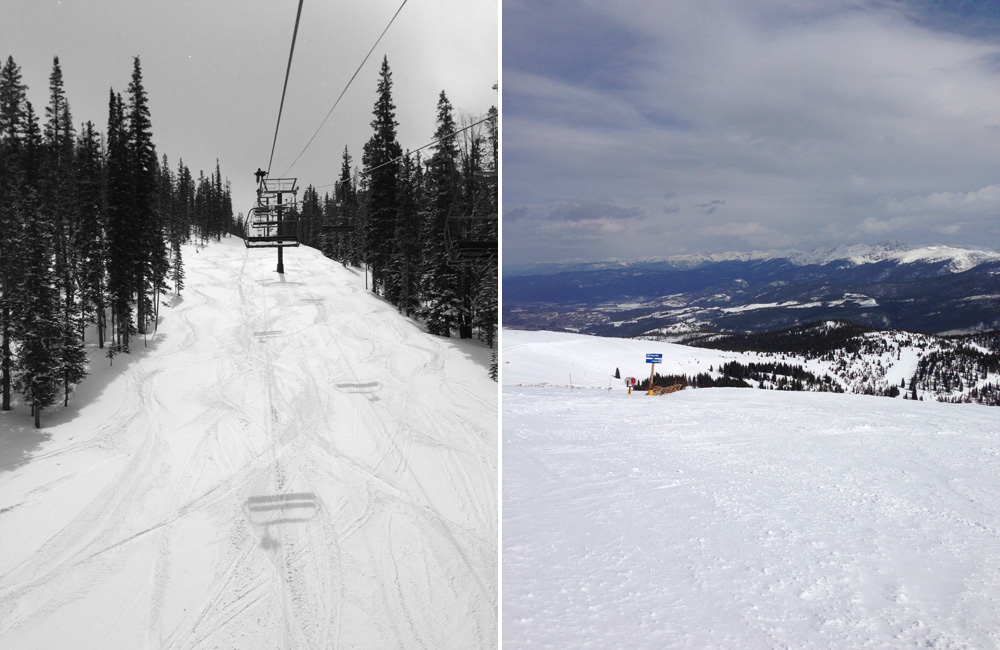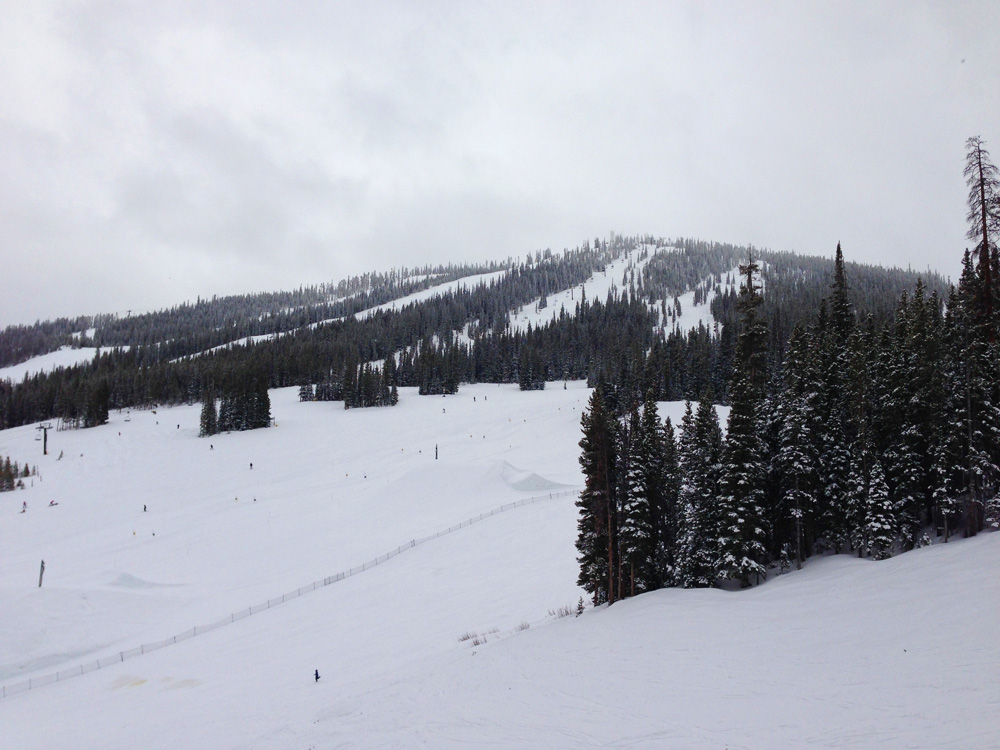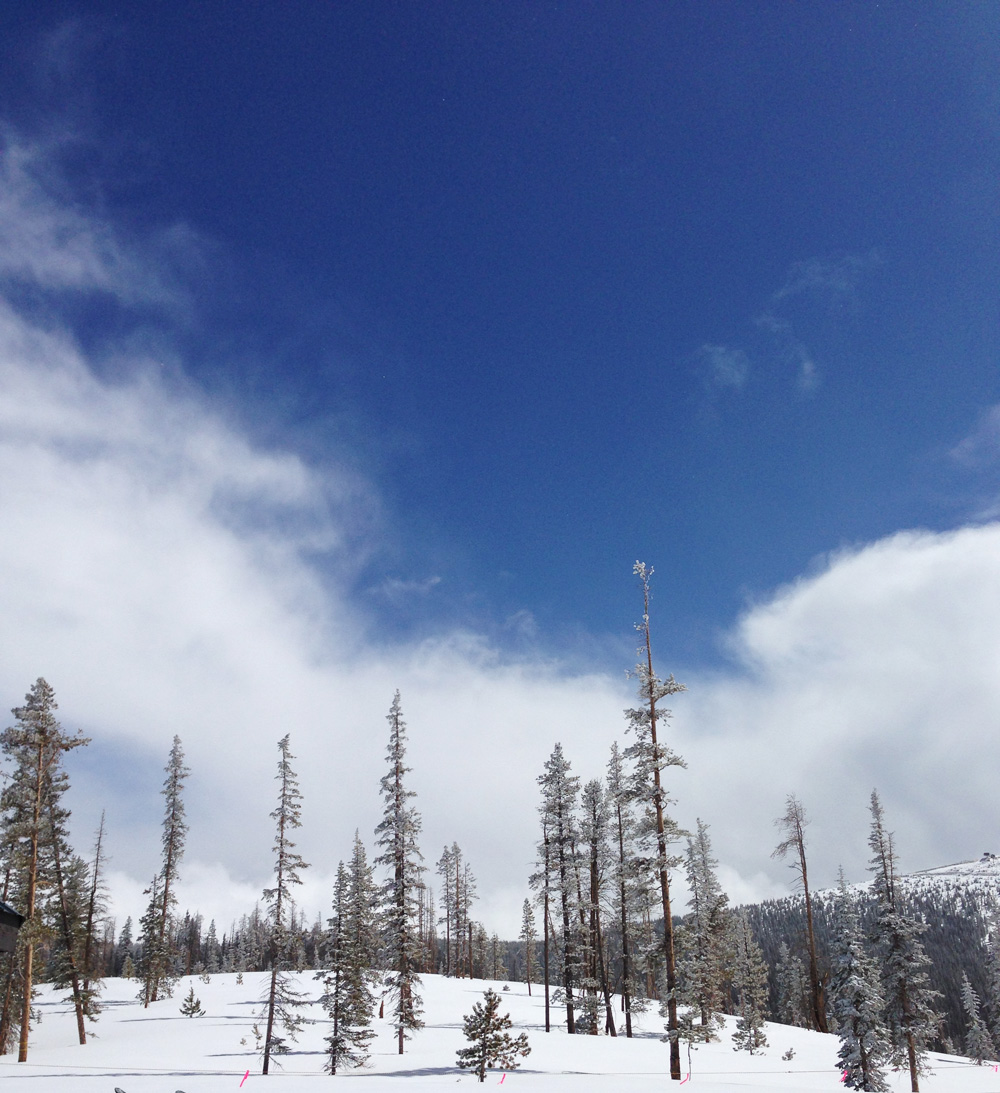 Goodbye winter – I will miss you. Wait, no I won't.
But I will miss snowboarding. See you in 2014!