One of my favorite things about going home to California is visiting the Napa Valley. I grew up only an hour away and remember this iconic destination as part of my childhood. My parents have always been interested in wine enough that I remember their laughter of a bottle of California chardonnay as I grew up. The landscape of Northern California, specifically wine country, has always felt like home to me as the views from my childhood home were of golden hills spotted with deep green oak trees. Grape vines grew along the fences in our backyard.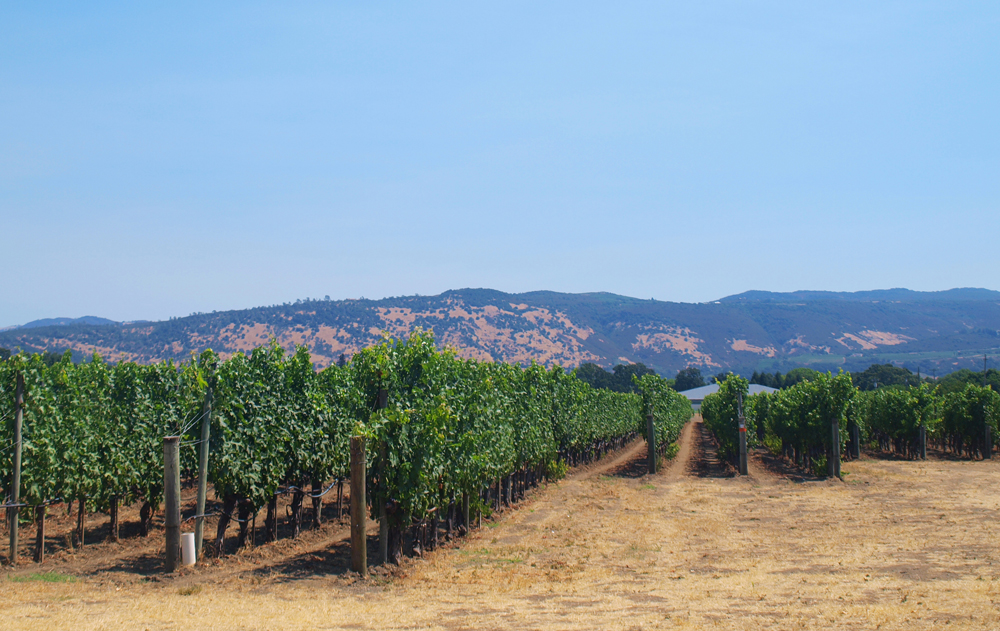 As an adult, I've developed my own affinity for wine. I've gone through the advanced WSET sommelier courses and found pleasure in trying as many diverse wines as possible. Perhaps my current zest for wine was partly fueled by college years also spent in another US wine region, the Finger Lakes in upstate New York. There may or may not have been a lot wine drinking in college.
Anytime I am able to visit home for enough time to spend a day dedicated to wine country, it's a treat. This summer I was lucky enough to have time to head back to the Napa Valley to visit a favorite winery of mine, Duckhorn Vineyards, (post coming soon), as well as wander around the valley.
Eating juicy peaches at every market along the Silverado Trail, hand selecting paper-thin delicate squash blossoms from a box full of oranges and yellows, eating local cheese in the backyard vineyards of the Oakville Grocery…..all things that define enjoyment of a summer day in the Napa Valley.