This week was quiet on TravelShus – sometimes a mental break is in order. As a treat for you, this week instead of one photo we have two. 50% More Free! Oh boy! Let's go to Indonesia.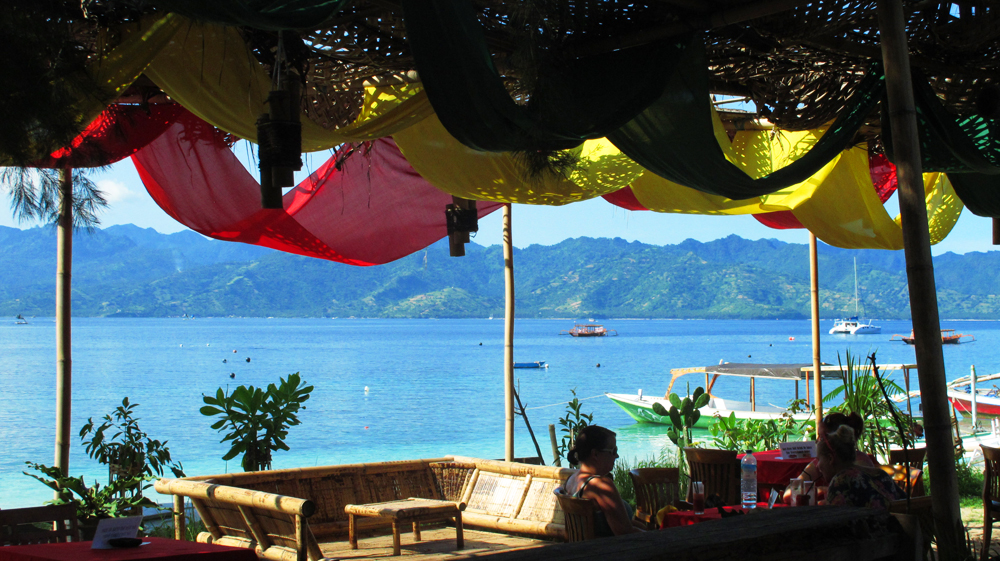 This is the view over to Lombok from the Sama Sama Bar on Gili Trawangan. At night, the bar is packed with travelers, tourists, and locals alike, all there to hear the local reggae acts that play every night. In the morning, it's much more serene. Coffee overlooking the turquoise water is a good way to start the day.
Bonus Photo: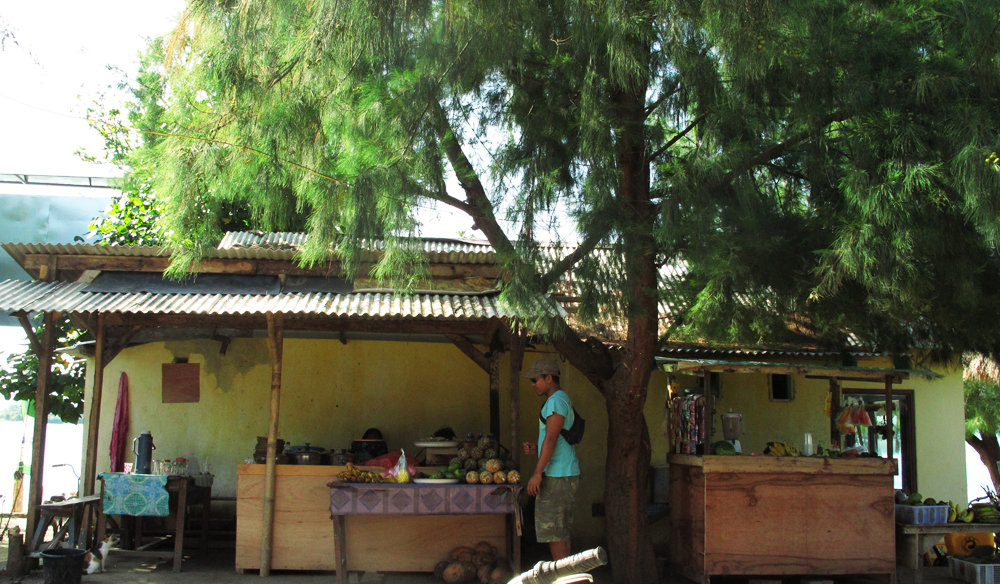 Also in the morning when most travelers are still sleeping, the markets at the dock on Gili T open up for locals to pick up fruits, vegetables, and breakfast for the day. This was my favorite time on the island. Calm. Peace. Exactly what you look for when island hopping in Indonesia.