Over the years we've been living in New York, Atlantic City has been a mainstay in our weekend escape plans. Not only is it just a short two hour drive from the confines of the city, but it has the beach, nightlife, luxury, AND gambling.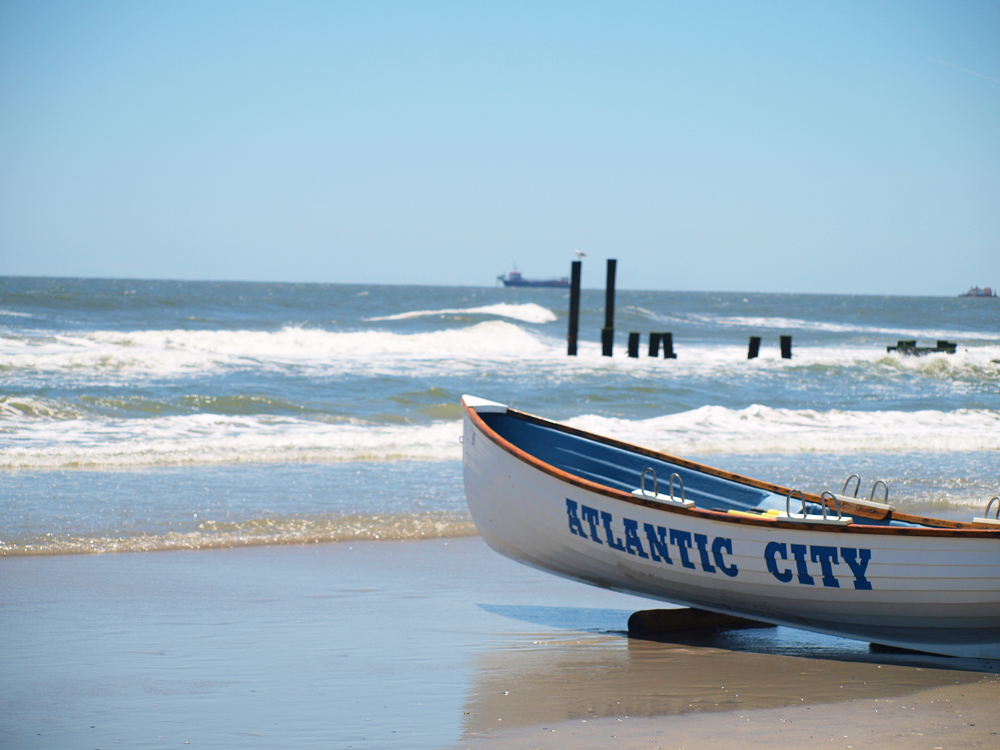 Though best known for its casinos and gambling fun, there are plenty of year round activities to keep AC  in the spotlight.  The beach is a main draw in the summertime – something Las Vegas can't even offer. Because it's pretty cold in the wintertime on the Jersey shore, a lot of the hotels have modern indoor pool areas. And some double as clubs in the evening. Celebrity chefs have found their way into the hotels, bringing great fine dining options. The city also has several indoor and outdoor concert venues, making AC a fun weekend spot for live music and festivals. (Most of my favorite bands have performed in AC, which has been part of the draw for us.)
The oceanfront boardwalk is "the strip" of Atlantic City. Amongst other things, it is lined with hotel-casinos, both fabulously modern(i.e Revel ) and gloriously retro(ie Taj Mahal). Over by the marina sits a few other options such as the Borgata/The Water Club, and Harrah's. Most hotels have a spas, shopping, several dining options, and enough penny slots for you and all your friends.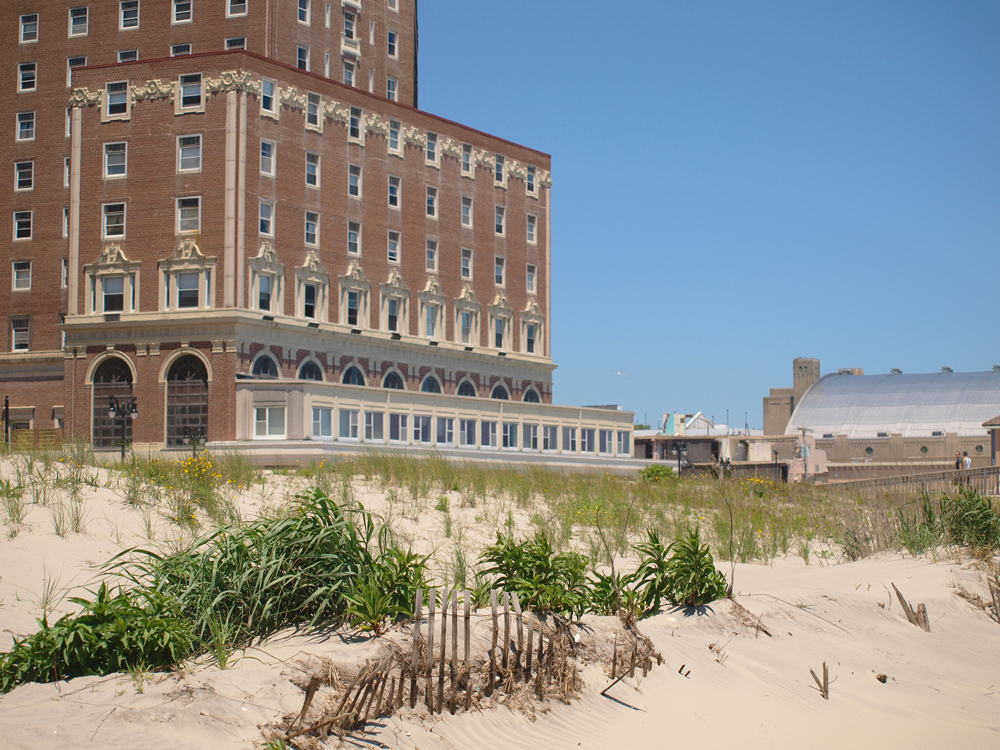 Off the boardwalk and away from the marina, however, Atlantic City is a city in transition. Tourists and visitors spend all of their time on the boardwalk and near the larger attractions. Crime, seedy motels, and decaying streets are the make up of the inner city. It has long been the case that the glitz of the casinos comes with this starkly opposite reality, however state and city leaders are working hard on turning the the city around to keep up with the growing tourist boom. Recently, ideas such as the legalization of sports gambling has been on the table in hopes of attracting more tourist and gambling dollars. Hopefully in the coming years, the city will continue improving with the addition of jobs, newer and more modern hotels, as well a recovering US economy. This is no reason to stay away from AC though – these are just plans for the future.
As long as I'm a New York resident, AC will always be one of my favorite places for a weekend escape. It has become an important place for Matt and I as we have so many memories here.
I will also continue going to AC in hopes of helping this city find it's place as theeast coast adult and family destination. Here are five reasons why should be planning a summer weekend in AC right now.
#1
The Boardwalk – This is a great place for people watching, enjoying the sun and sea air, a seaside afternoon snack, or a late night beer. But seriously, don't get run over by a rickshaw driver. They steer their buggies pretty quickly up and down the center pathway and I've definitely almost been run over due to "not paying attention to myself." Typical Annie.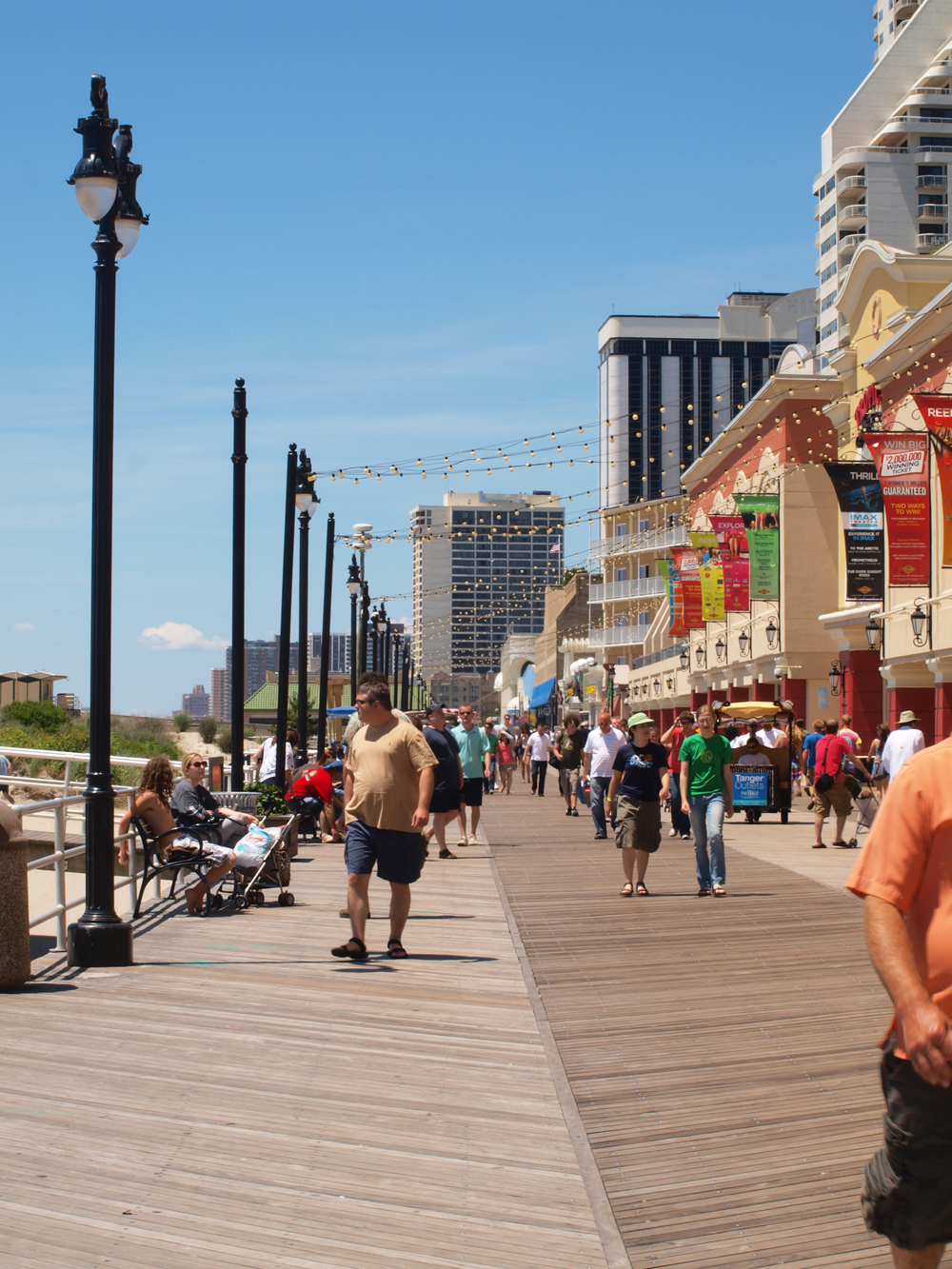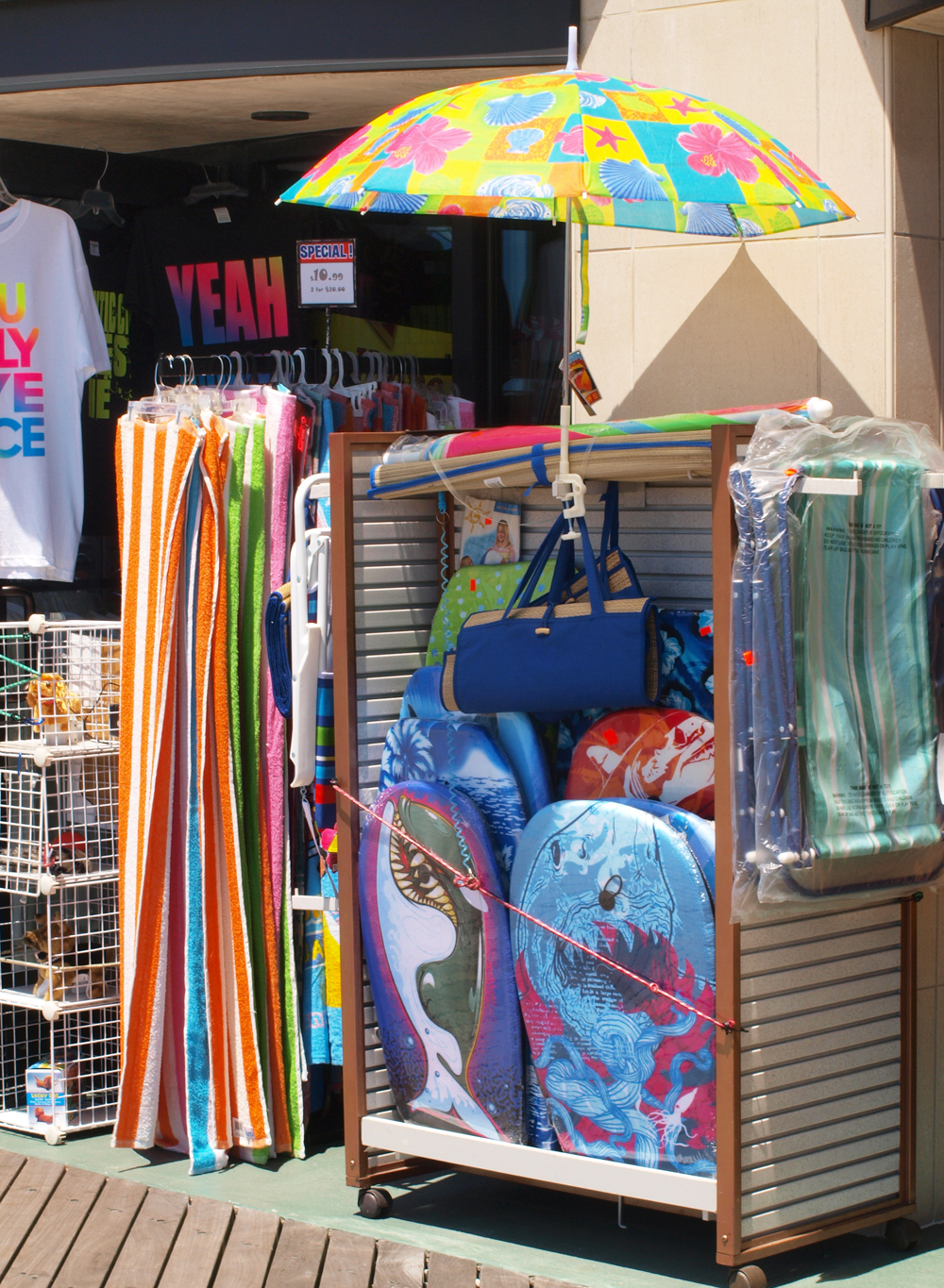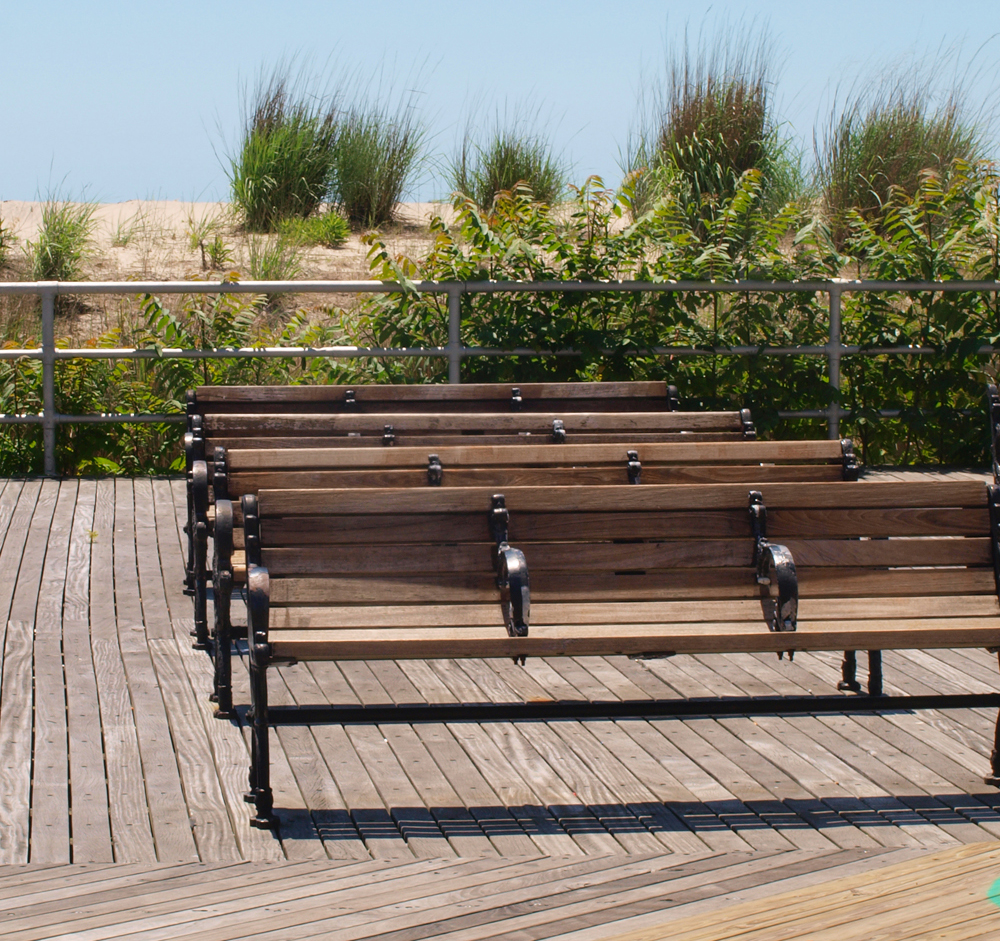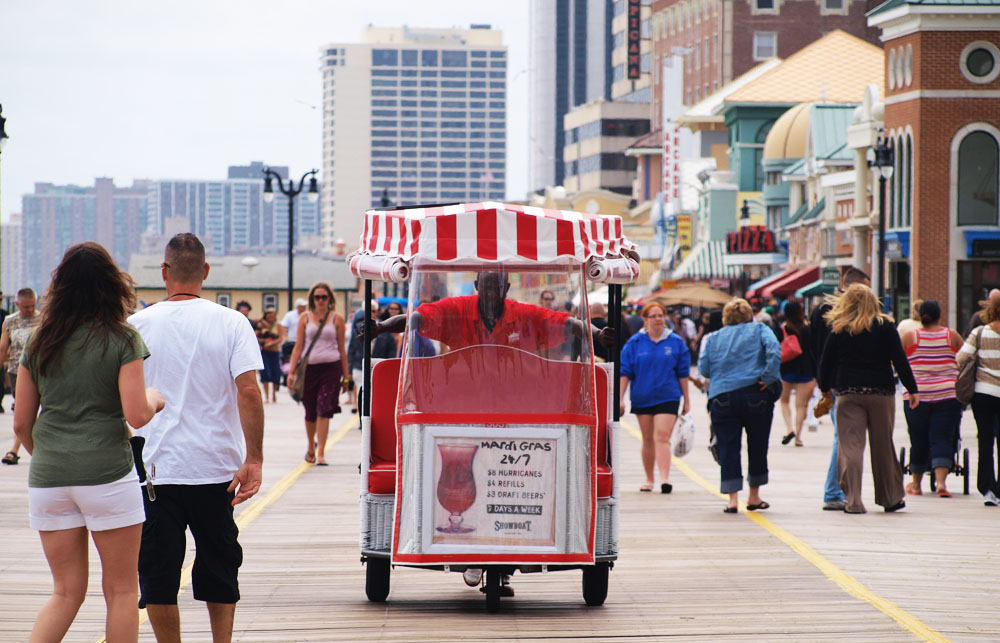 #2
The Beach – Although the Atlantic Ocean may be on the chilly side, the sand here is soft and fine and is usually packed with people on hot summer days. For a quieter piece of beach, head down to the ends of the main strip at the Atlantic Club or the brand new Revel Hotel.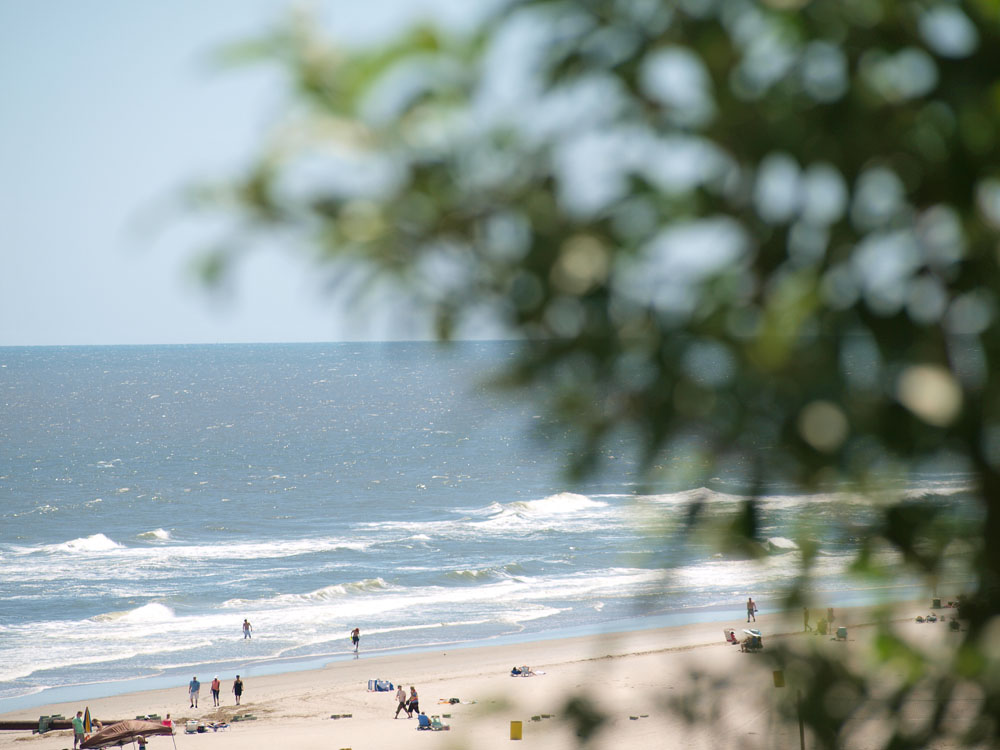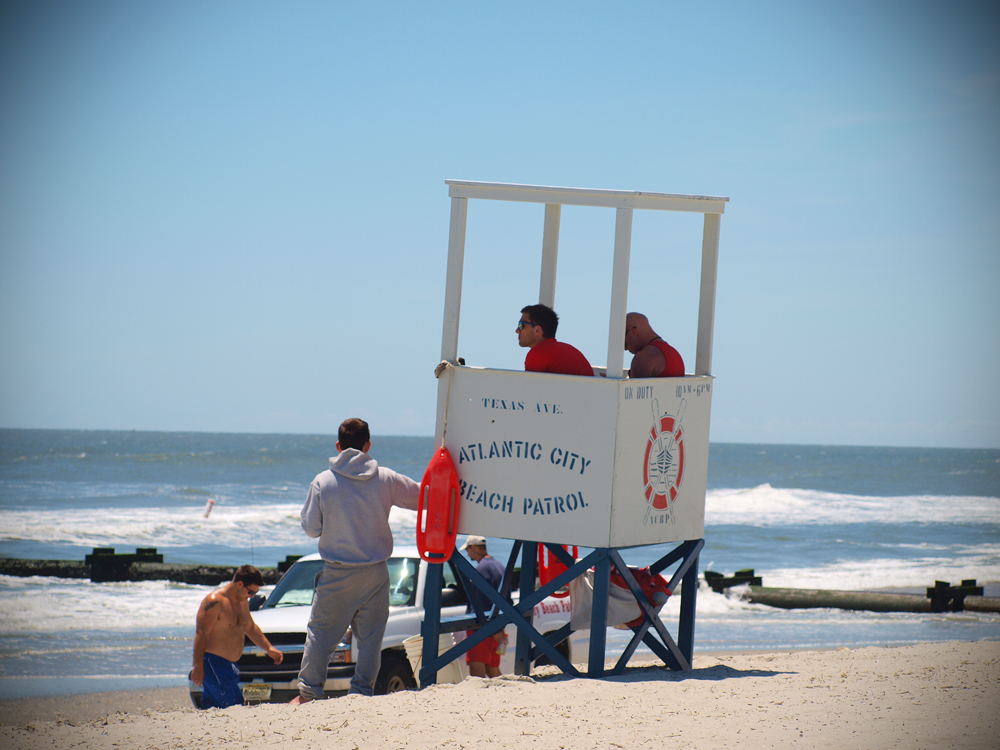 #3
Games! -but not just poker and not just roulette. Slots, skeeball, and retro arcade games are a fun way to pass the time with friends and family.  For those who aren't fans of gambling, I can pretty much guarantee you aren't risking as much of your wallet on a game of Ice Ball or Whack-A-Mole than you would be at craps table at the Taj.
If you are big on casino gaming, make sure to check out each hotel's reward cards. Sometimes you can earn hours of free playtime just by signing up for the free memberships. Most casinos have poker rooms as well, with my favorite being the room at the Tropicana. I'm no card shark but it's the only casino game at which I generally do not hemorrhage money.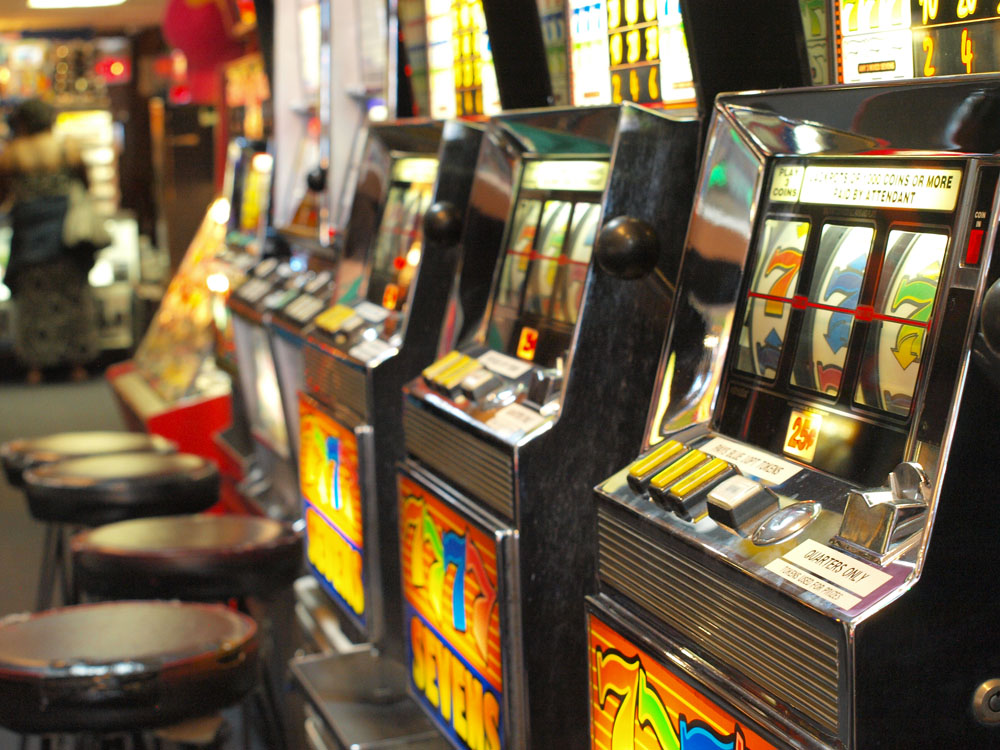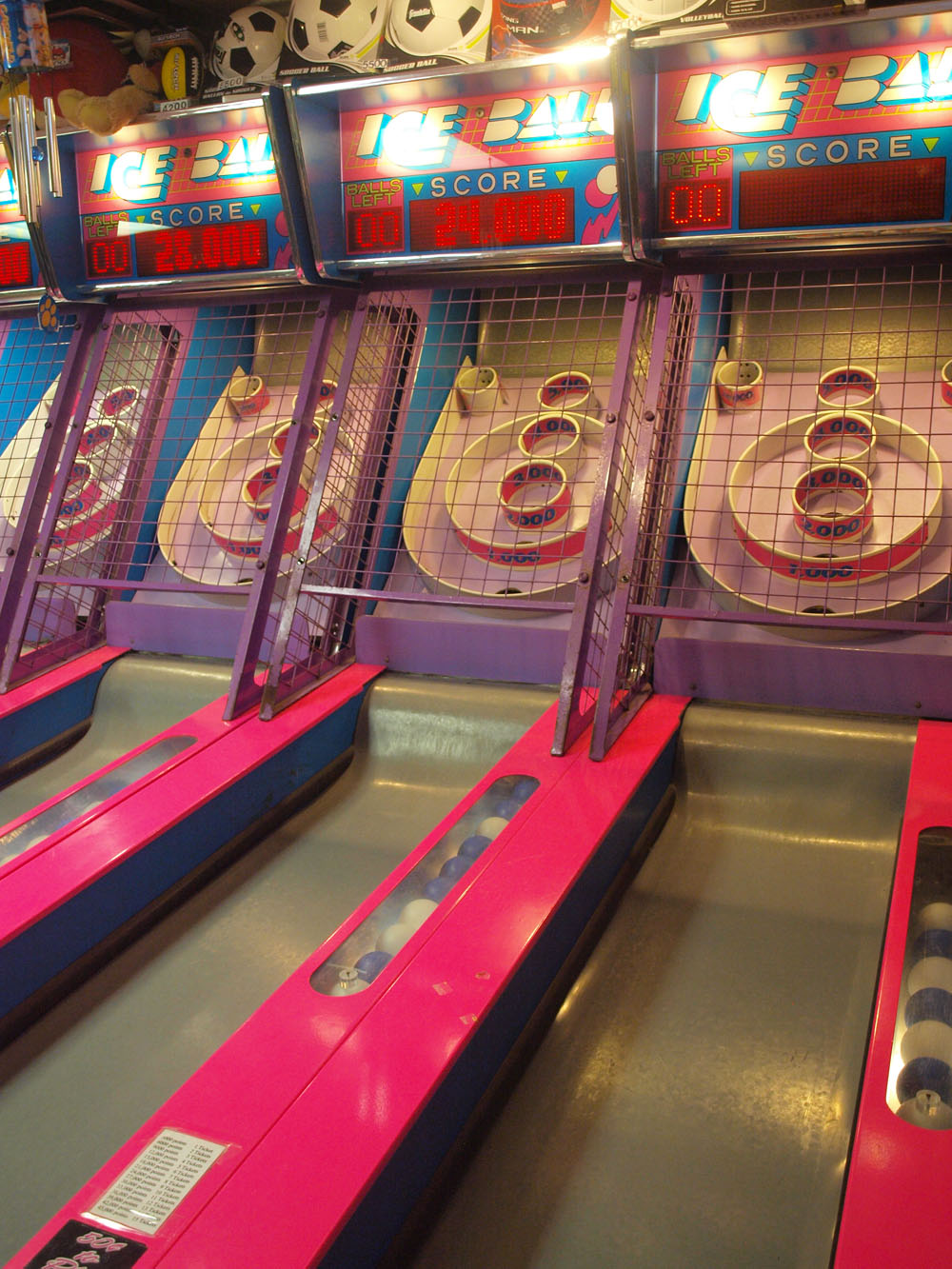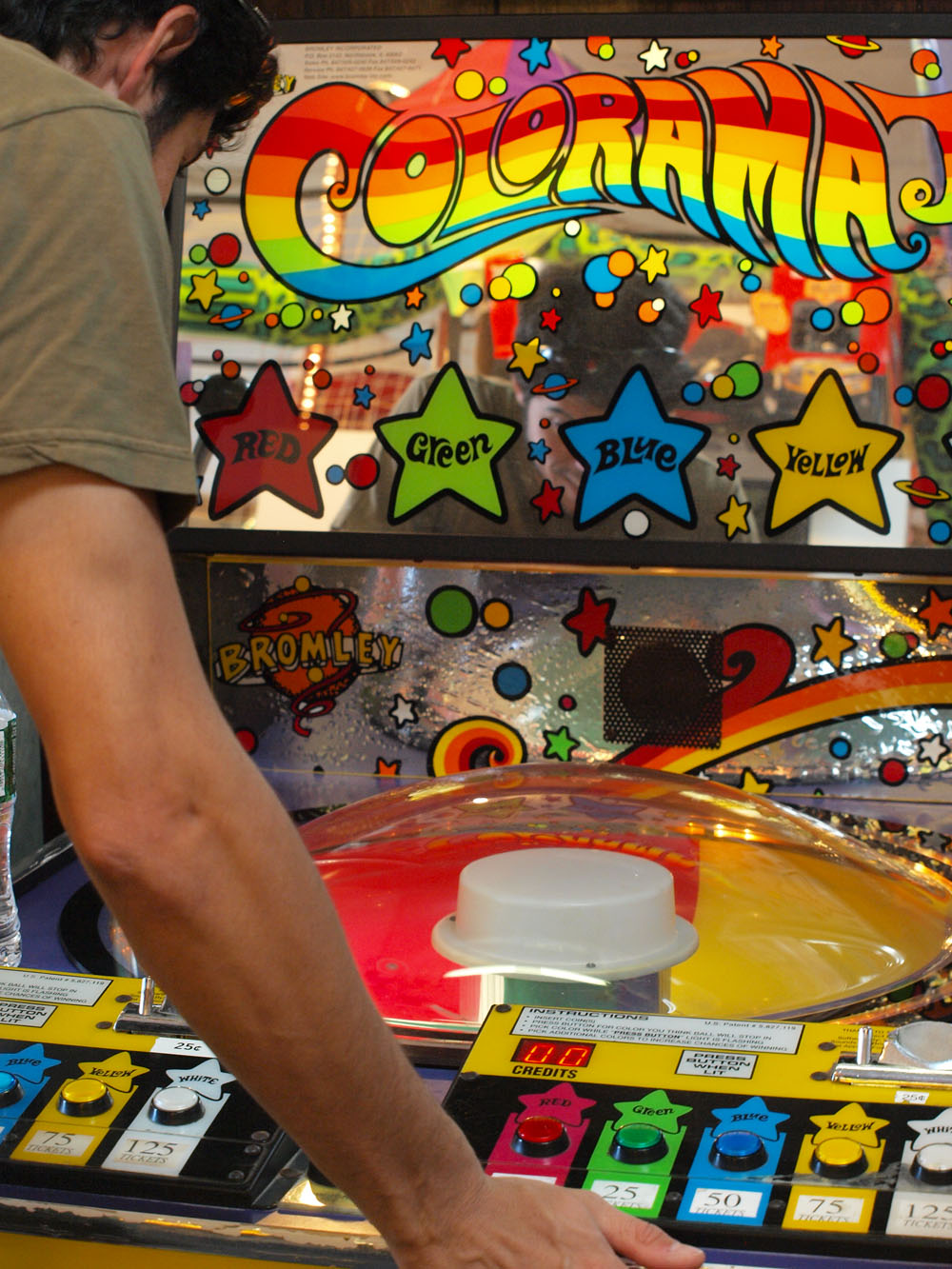 #4
Food and Drink – Atlantic City famous Salt Water Taffy isn't the only thing that you should try here. In the summertime, the boardwalk serves up lots of summertime favorites and seafood specialties, including crab fries. (someone please try these and let me know how and what they are? fries with crab meat? fries with old bay? fried baby crabs? definition still unknown to me.) There are also a few nice open-air boardwalk restaurants that are a great for an escape from the casino air conditioning at lunchtime.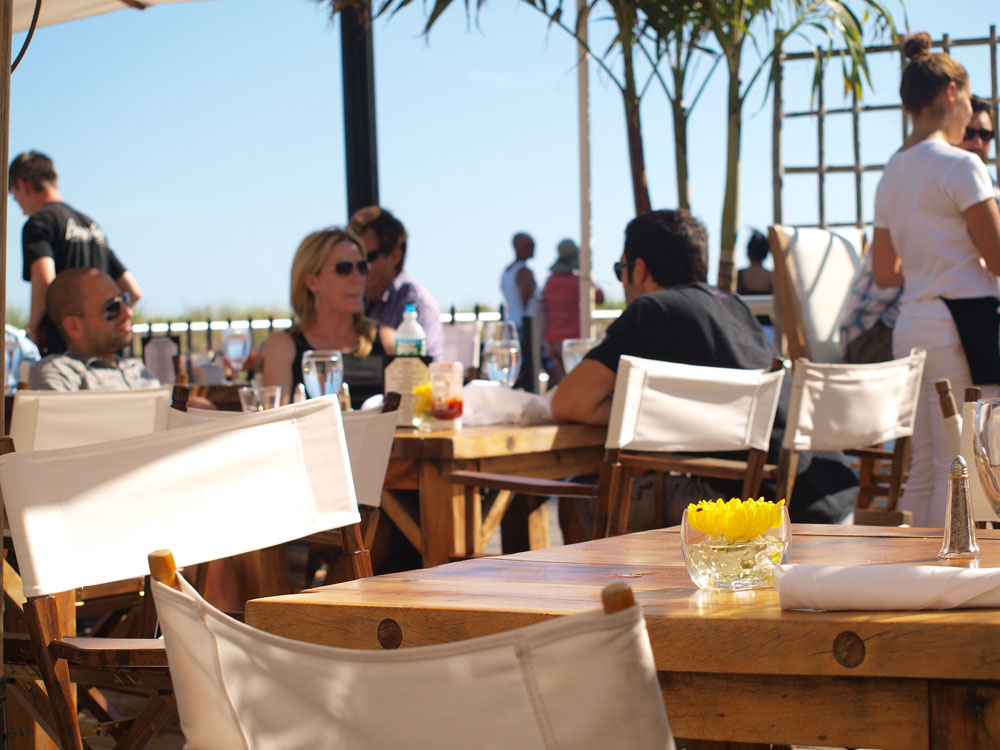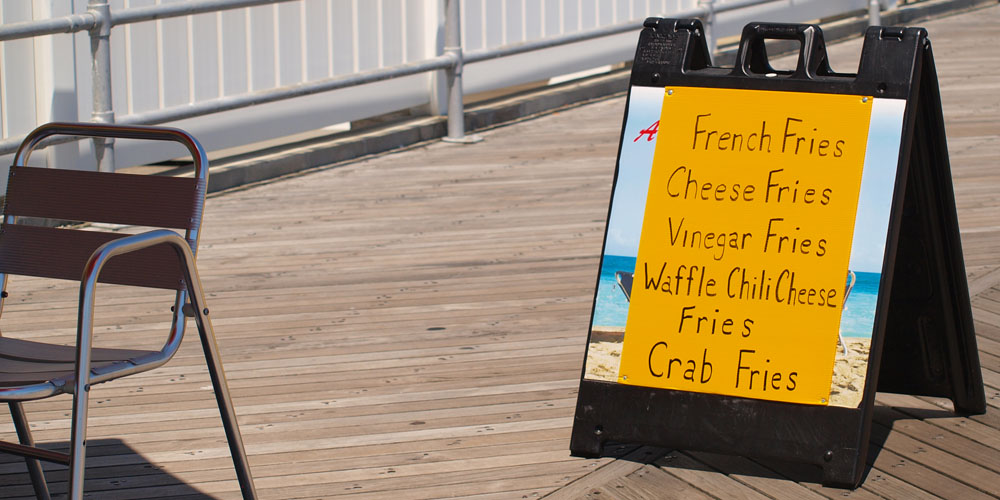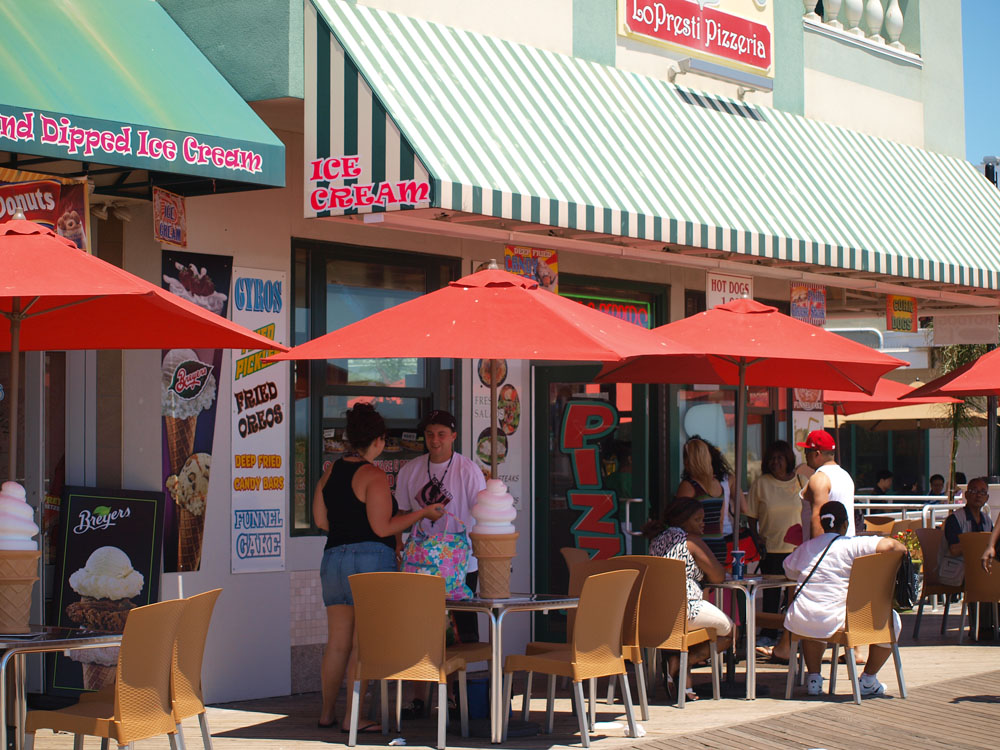 #5
Nightlife – Though I am not as big on clubs as I am on live music, Atlantic City does both very well. With a club almost always in walking distance and music venues peppered throughout the city, there is always something to do at night. Inside and out. You are rarely out of earshot of a bar if that's more your style, and don't forget there are always late night penny slots. Don't be ashamed. We've all been there at 4am with a Coors Light.