Draped over steep hills and cliffs facing the Pacific Ocean, Valparaiso is a city of uniqueness. Not only in geography but also in style.  Walls are dressed up in local artwork, and Chilean culture is knitted into the the city's many neighborhoods. Sadly, our time here was slightly marred with the stress of paying border fines (note: don't forget to declare any produce that you left  in your bag when crossing the border into Chile), but we were determined not to miss out.
We arrived by bus, coming from Mendoza, Argentina, with a quick stop in Vina del Mar. From the bus station, it's easy to walk to the downtown area, which bustles with activity in its open squares, restaurants and markets. (This first photo shows the location of our first clone – a hot dog smothered in avocado, tomatoes, and ridiculous amounts of mayonnaise.)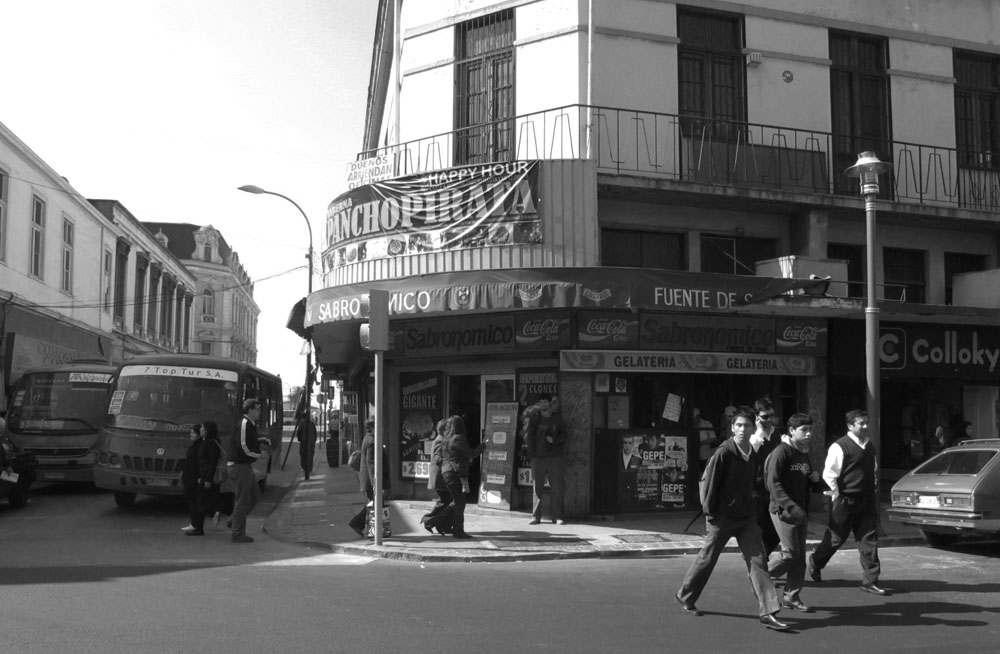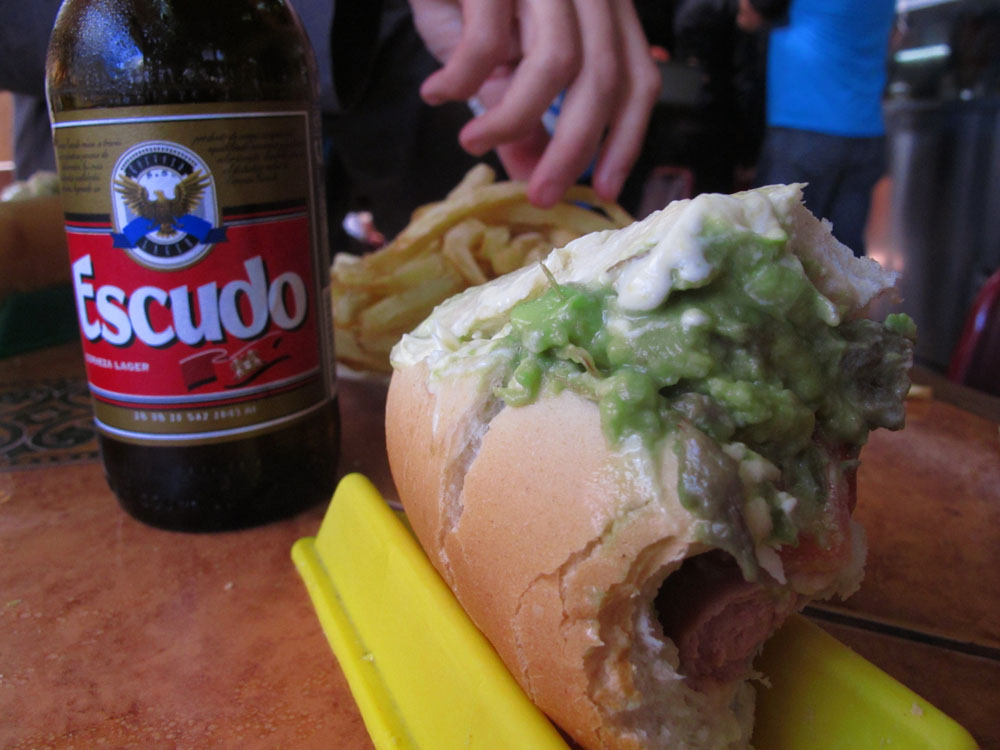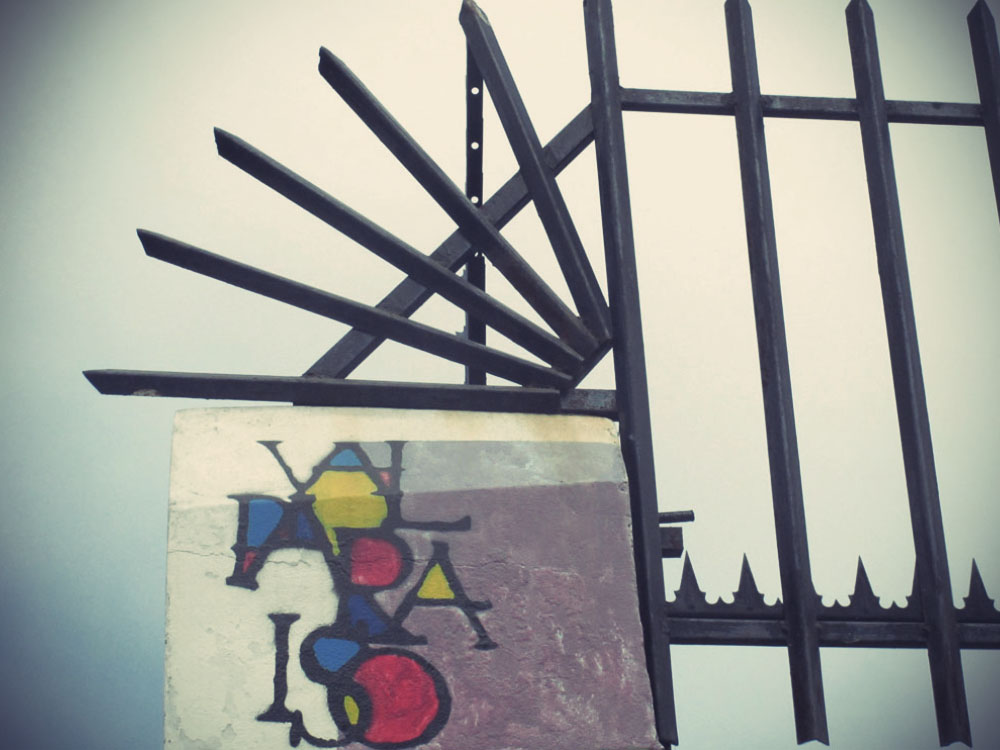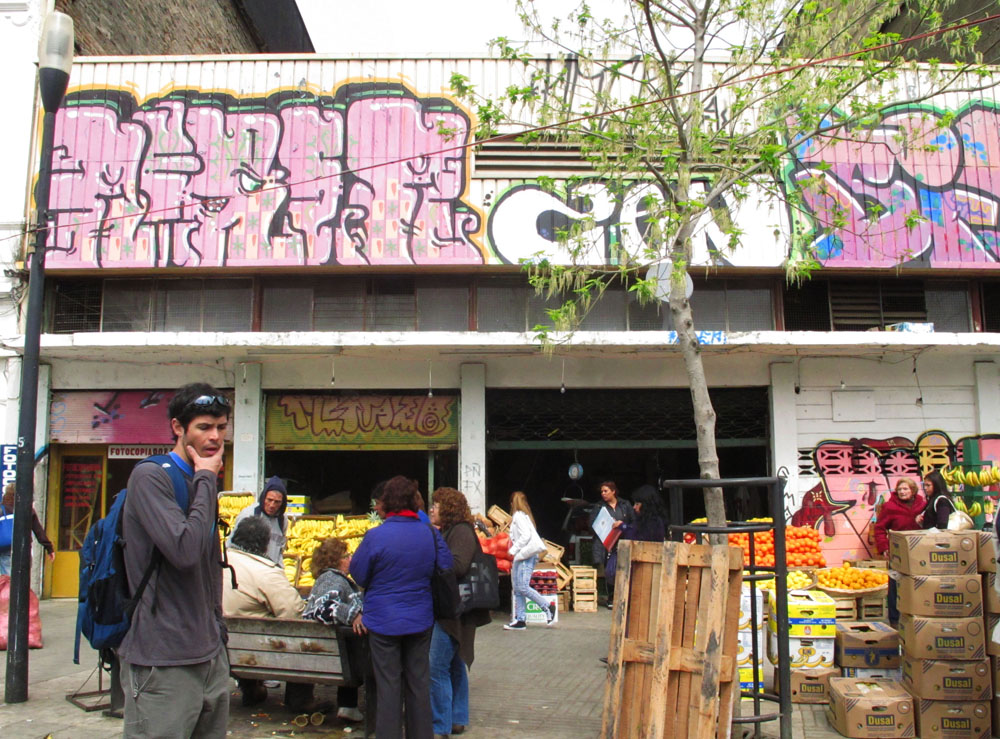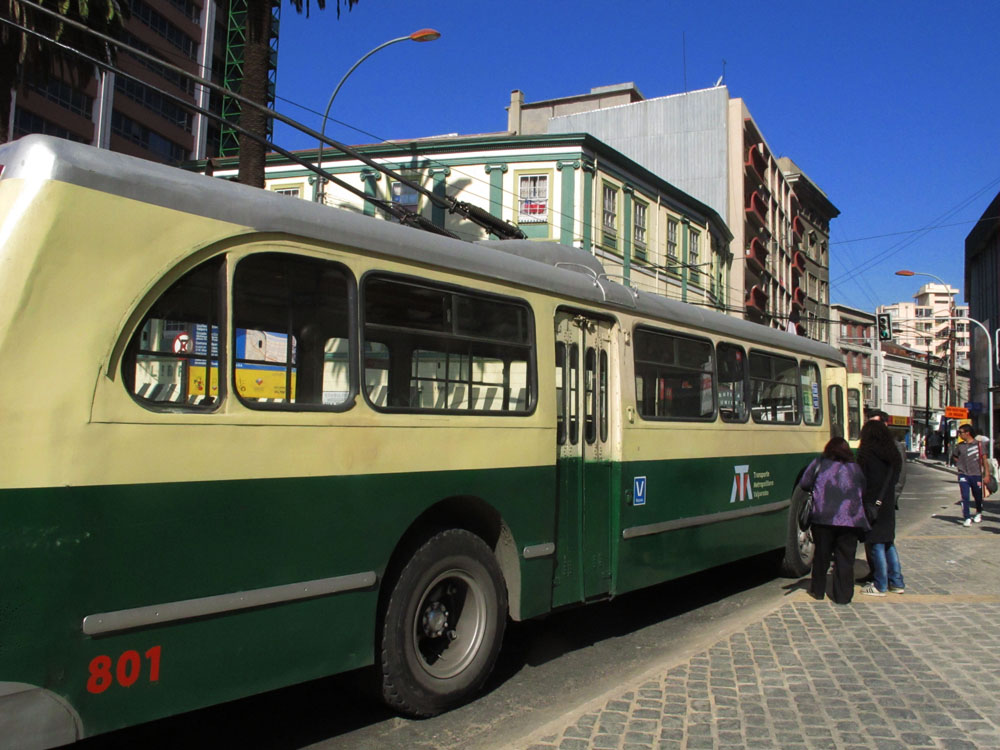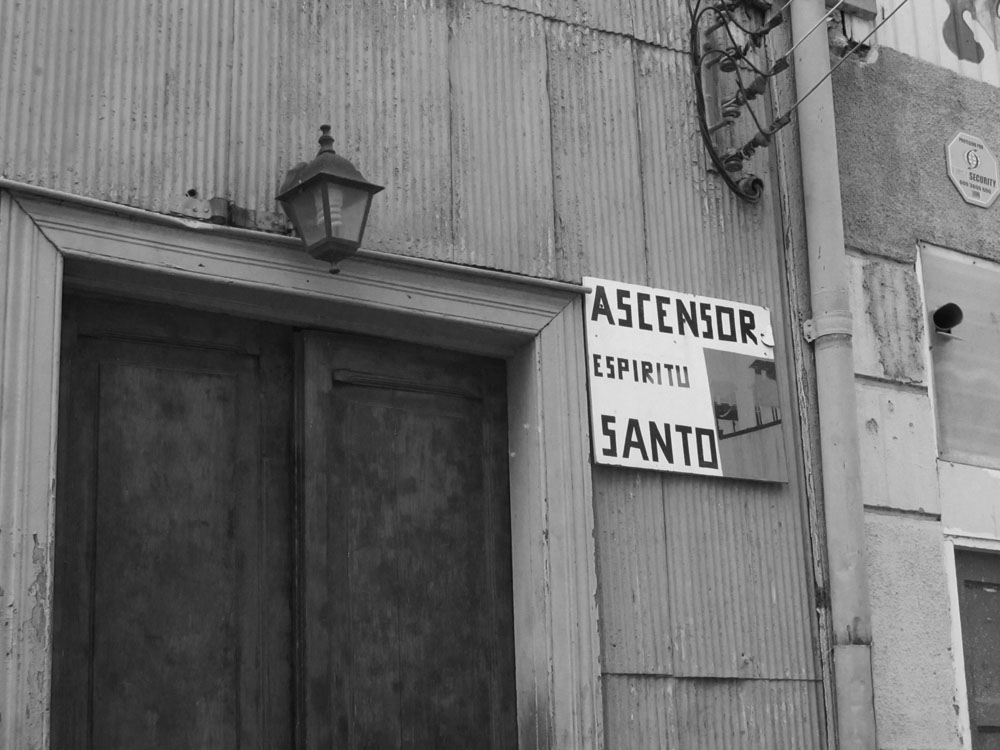 Going further into the city, the neighborhoods of Cerro Alegre and Cerro Concepcion take you up higher. Riding one of the historic funiculars, or ascencores, isn't the only way to get up the steep hills in the city, but it is the easiest. There are many staircases that wind up through the cobbled streets and around sharp corners, passing walls covered in graffiti. The graffiti here, however, is intriguing and celebrated as it is one of the main attractions for visitors. There are even neighborhood maps which will guide you through the maze of paintings, pointing out which artists created which murals.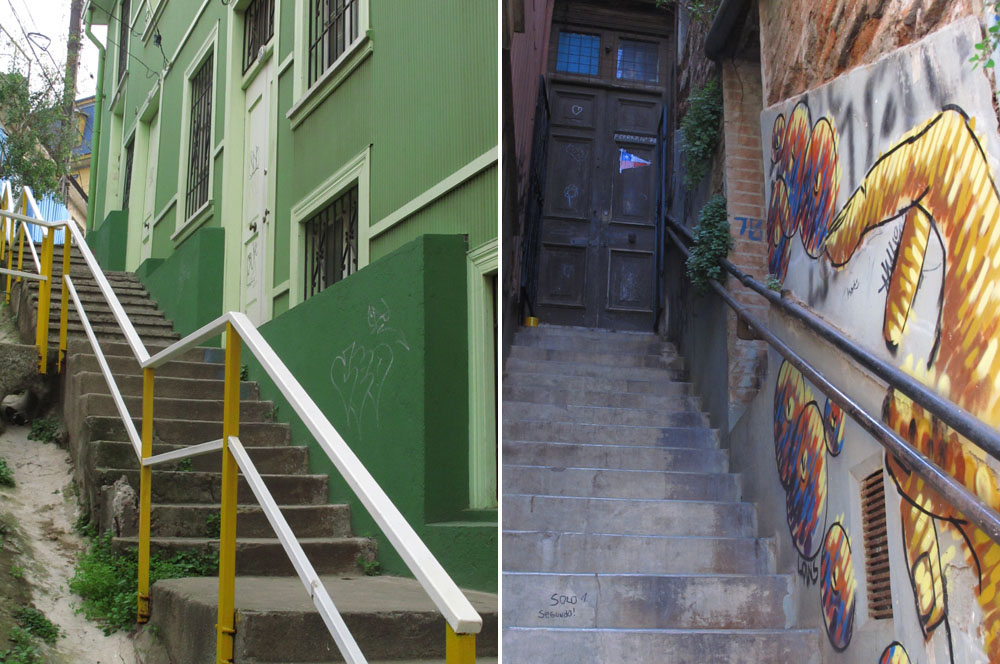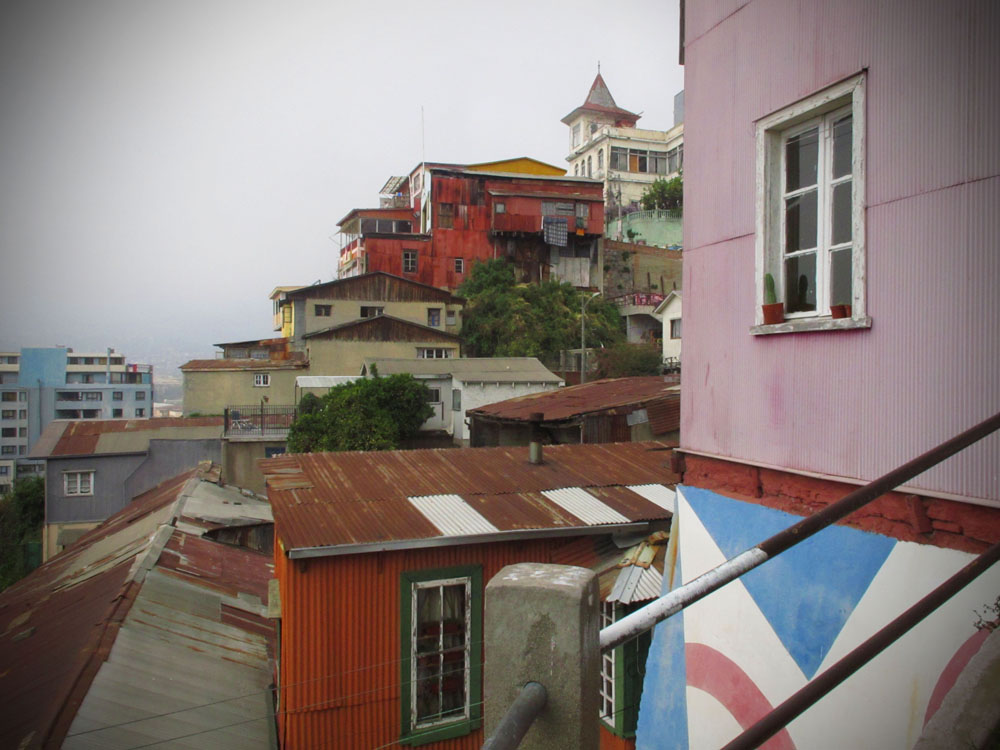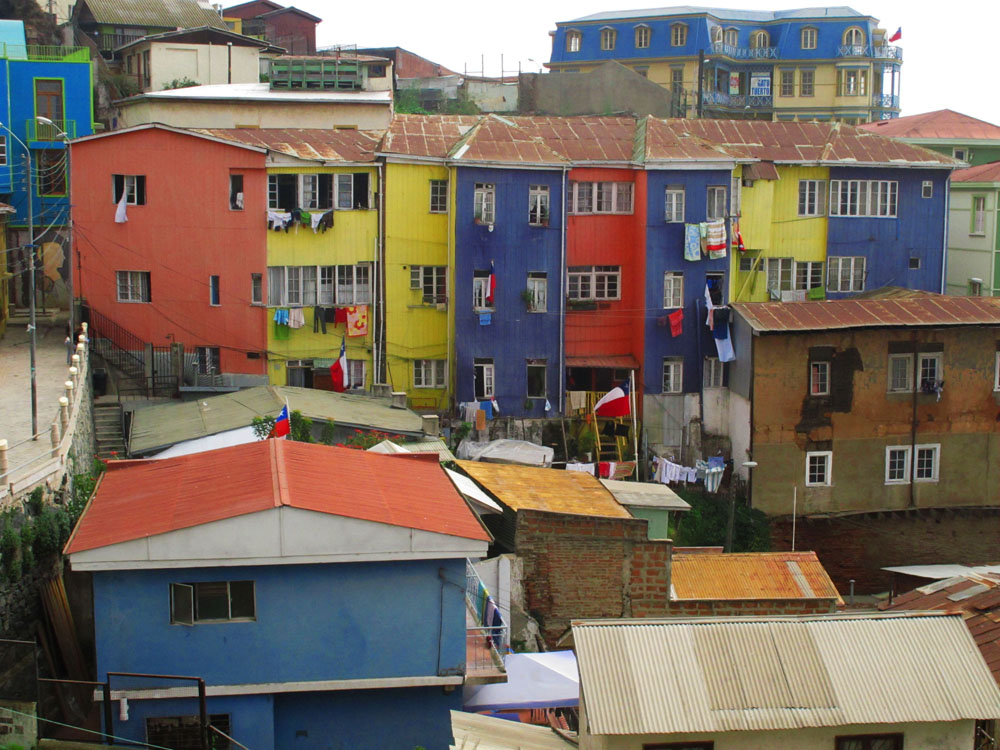 In addition to the artwork, guesthouses, and delicious restaurants, these hilltop neighborhoods also have a sweeping views of the city and the Pacific Ocean. An ocean overlook is a perfect place to enjoy an afternoon coffee after spending the day climbing staircases and eating mayonnaise.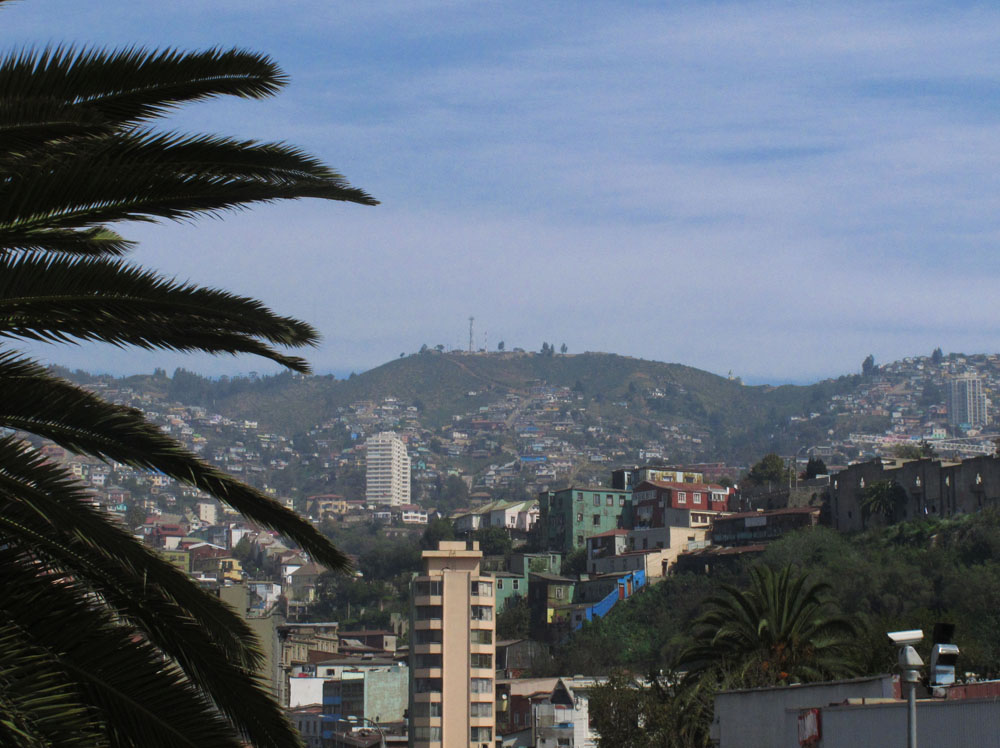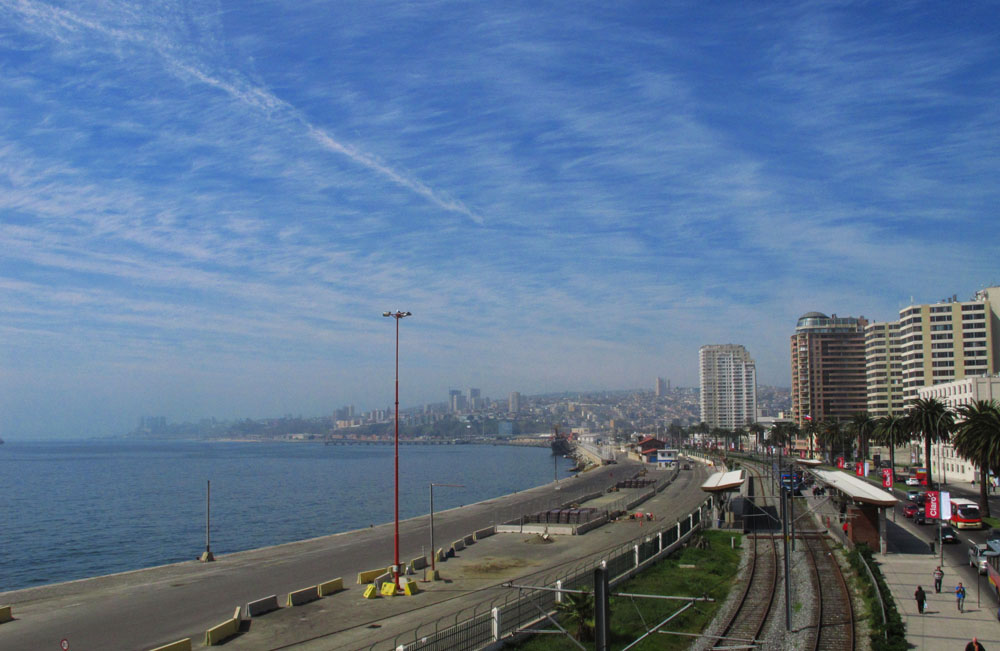 Even if you only have a day to wander around the city, its possible to see a lot of why Valparaiso is an intriguing stop in Chile. It's a city full of color and style, with a piece of unique artwork lurking around every corner. Literally.