It's pretty awesome when you can wake up in the morning, make some eggs in the kitchen, drink your coffee while watching CNN International, and say "What should we do today, maybe go to the Acropolis again?"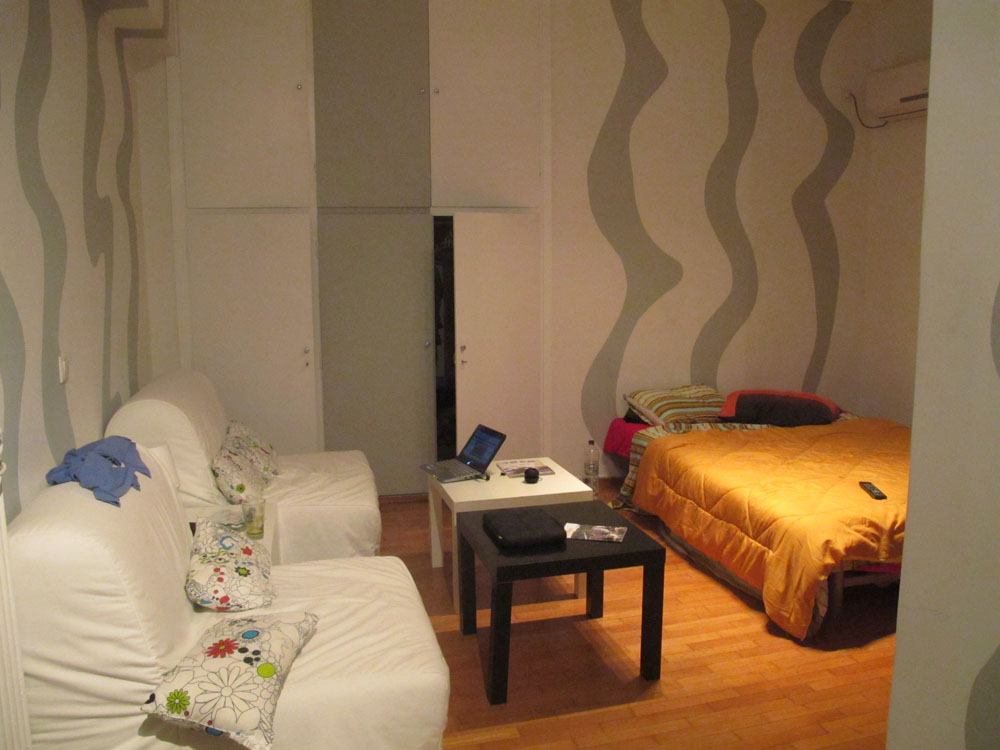 This was the benefit of living in Athens, Greece for a week. Yes, only a week, but still more time than I might ever have had on vacation. The apartment we chose to rent was located in a quiet residential area of Athens right off the Megaro Moussikis metro stop. It was a large-ish studio apartment, with a balcony overlooking an inner courtyard and a washing machine. It had been about six weeks since we had left our apartment in Buenos Aires and we were looking forward to experiencing foreign daily life again.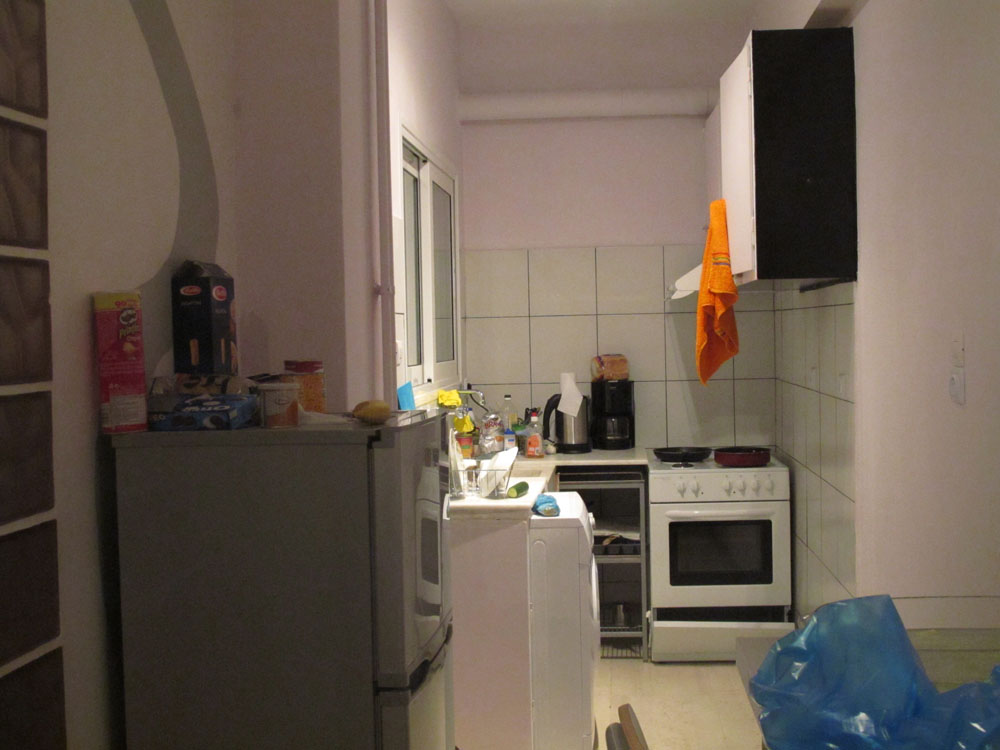 Shopping at the local markets was particularly exciting for me as there were so many great dishes we tasted over the previous month that I wanted to try to recreate in my new rented kitchen. We passed through grocery stores with piles of local produce and markets with freshly cured olives, newly picked herbs, and mountains of spices. It took all my restraint to not touch every exquisitely perfect pepper or tomato as we walked along. There were rows upon rows of feta cheese waiting to be sliced into a salad. All of this refreshed my love of cooking and made me sad I only had a week to enjoy it until the next time we'd be able to slow down and rent a kitchen.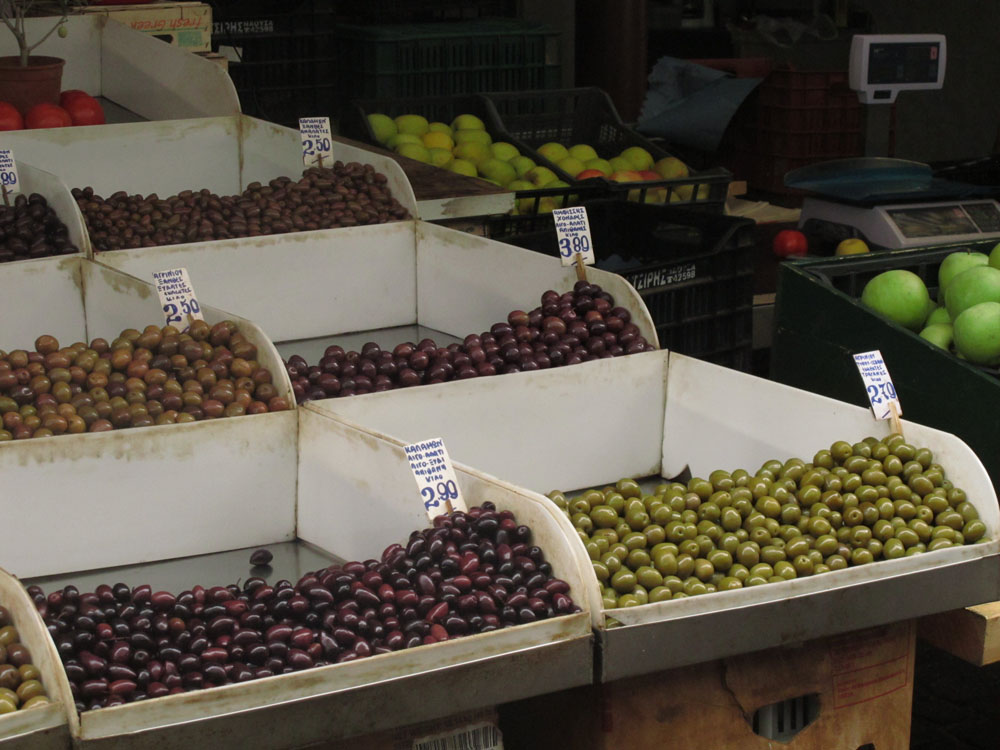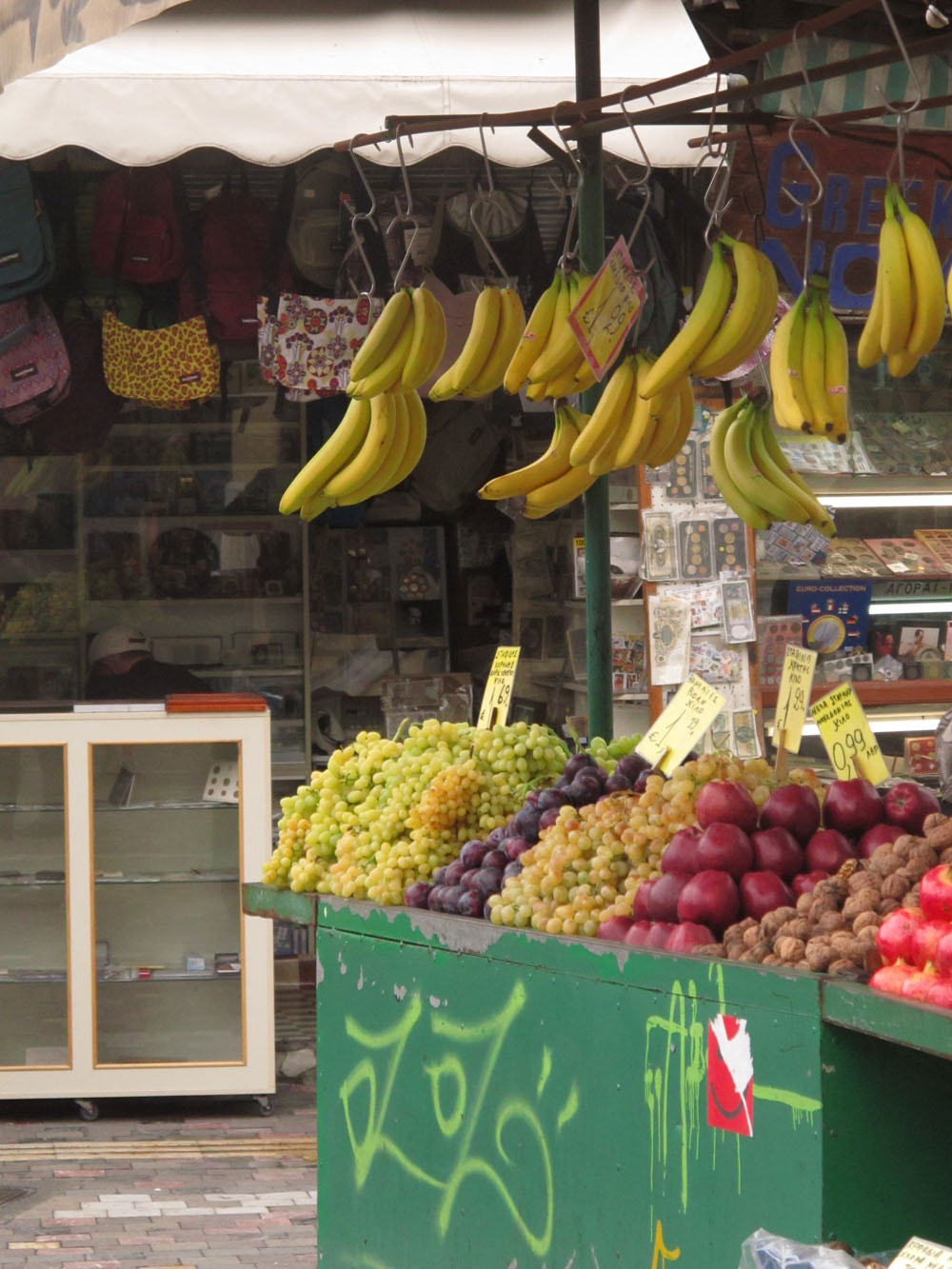 As we are New Yorkers, we flexed our subway-taking muscles and rode the metro to all different areas of the city. The subway system in Athens is actually quite good as every station has a countdown clock for train arricals as well as televisions cycling through weather, news, and fun facts. Some of the stations even have ruins inside the station, as they were most likely uncovered during construction and left untouched. An added bonus were Stratos and Nikki. We were lucky enough to have friends living in Athens at the time, and it was so great to spend time with them in their city. They graciously took us out to some of their favorite places we would have never known about as foreigners.
Truly the best part of living briefly in Athens was the ability to go see ancient history whenever we felt like it. Not only were we in town for a week with no plans but we were also in town during the week that entry to all of Athens' ancient ruins were free. Which means we could go as many times as we wanted for however long we wanted. We spent multiple days at the Acropolis, and had several different opportunities to wander around the city's plethora of historic ruins to take photos.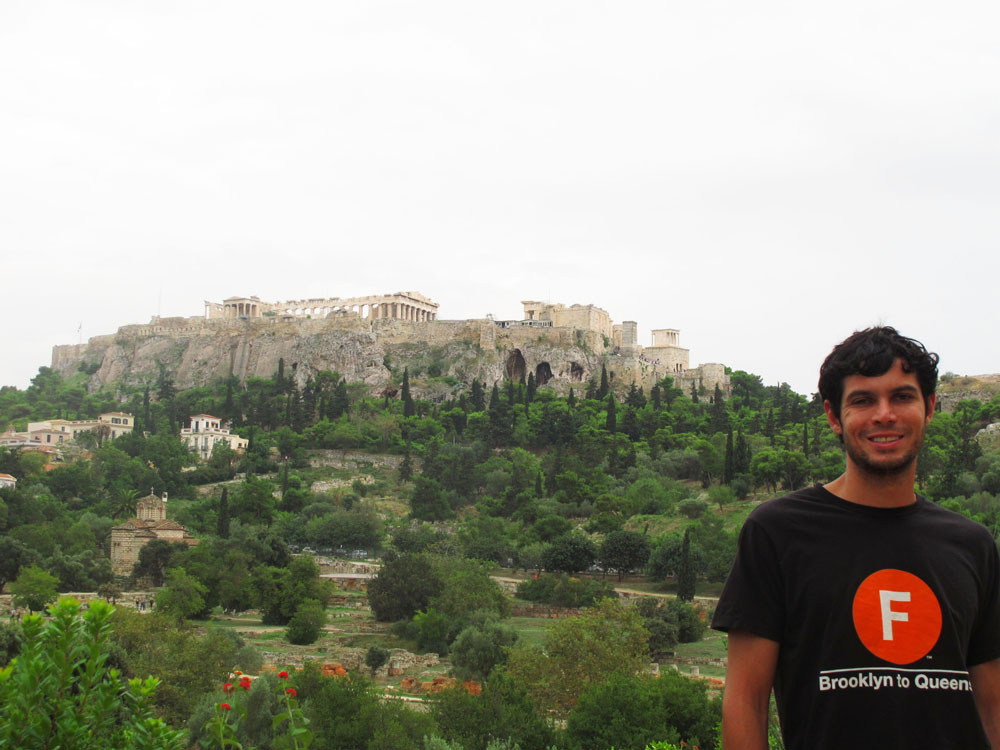 Every time we walked up the stairs of the main entrance to the Acropolis, we were in awe of the structure's beauty and scale, regardless of how many times I had stood there before. It never got old.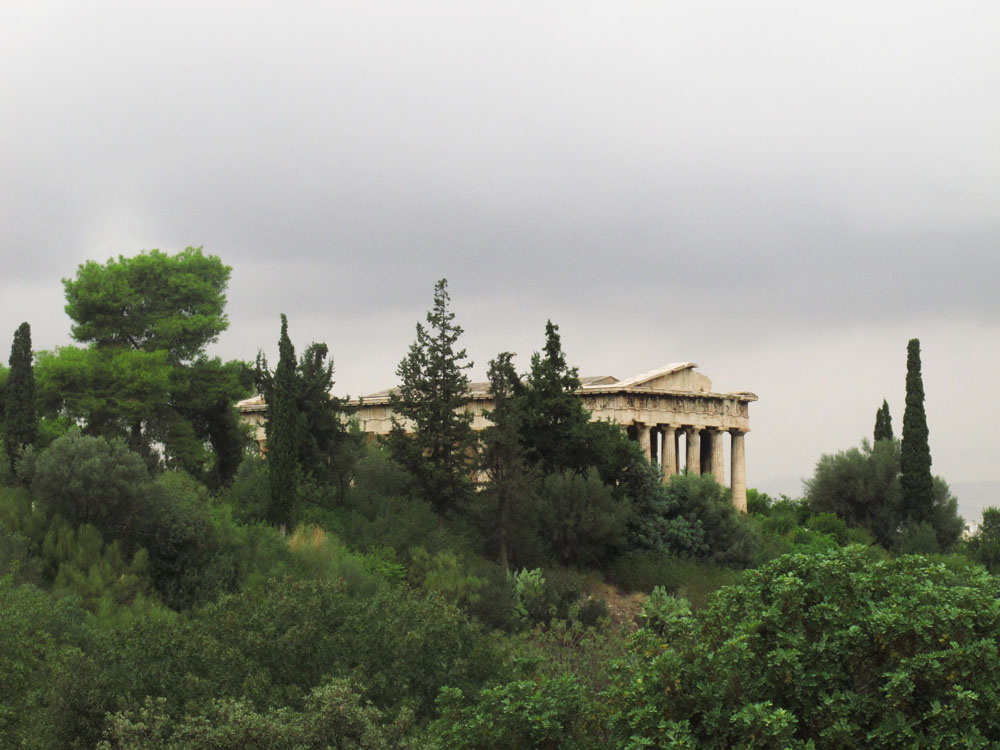 Other things we did in Athens:
-Took a trip to to the weekend flea market and picked up a few DVDs to watch on the road.
-Went shopping for undergarments at H&M. Yeah we did, what of it?
-Ate gyros from a food truck after barhopping with our friends.
-Went to a local bookstore to read and find books to take to Nepal.
-Spent an afternoon at an internet cafe trying to help our friends back home get Phish tickets on Ticketmaster. Since this one reminded us too much of home, we made sure to equal it out and bought our high altitude travel insurance for our upcoming trek to Everest Base Camp.
-Dried our laundry out on the balcony while drinking morning tea.
-Perfected a local tzatziki recipe, which i still use now.
-Spent a day at the National Museum viewing many ancient works of art Matt had studied in college.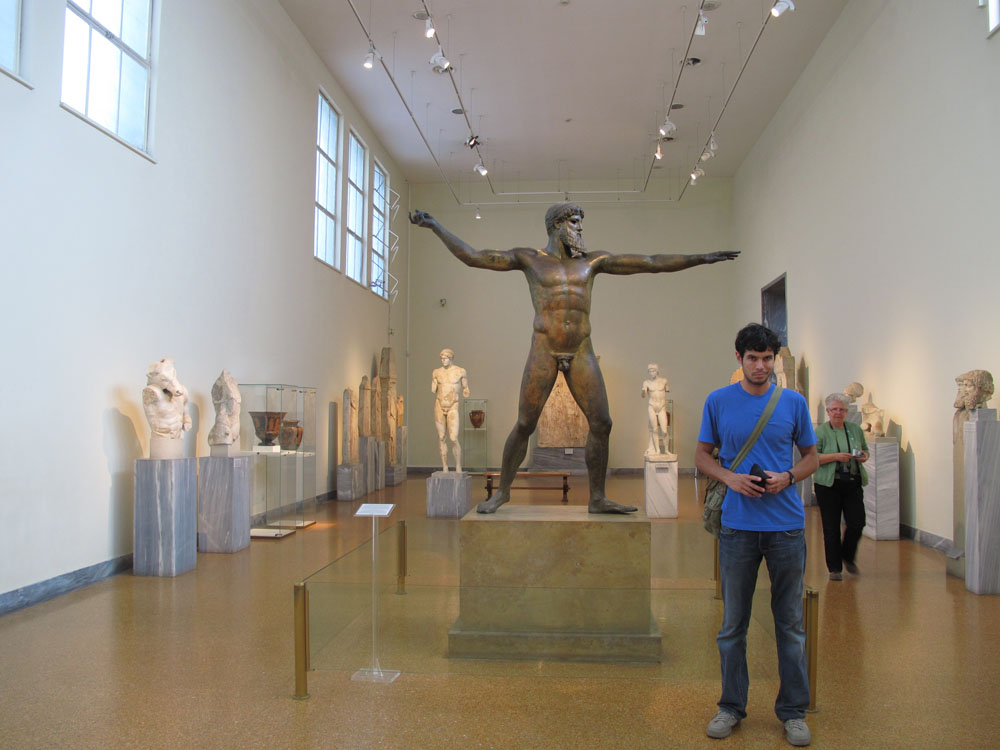 -Ate lunch at Goody's, a Greek fast food restaurant that puts McDonalds to shame. They serve turkey burgers on whole wheat buns. And booze.
-We were able to see Eat Pray Love (a movie I had been to sad to miss in the US) in a old-fashioned movie theater in Athens. It was much classier than the Downtown Brooklyn Loews. There was a beautiful domed ceiling, and the showing even had an intermission.