Buenos Aires' San Telmo Sunday Market, held every week in the open spaces and streets of the historic San Telmo neighborhood, has one of the most lively atmospheres in the city (a lively place to begin with). The market brings artists, foodies, travelers, families, dancers, diners, shoppers, and Saturday strollers all into one neighborhood for a day of art, food, and shopping.
The sheer amount of things for sale and things to look at in the warren of stalls and shops is mind boggling. I could have easily gone back here every single week that I lived in BA and never see the same things twice.
These antique seltzer bottles, which I found in many of the antique shops at the market, definitely caught my eye. Had I not been on a year long RTW trip, I would have brought one or two of them home with me.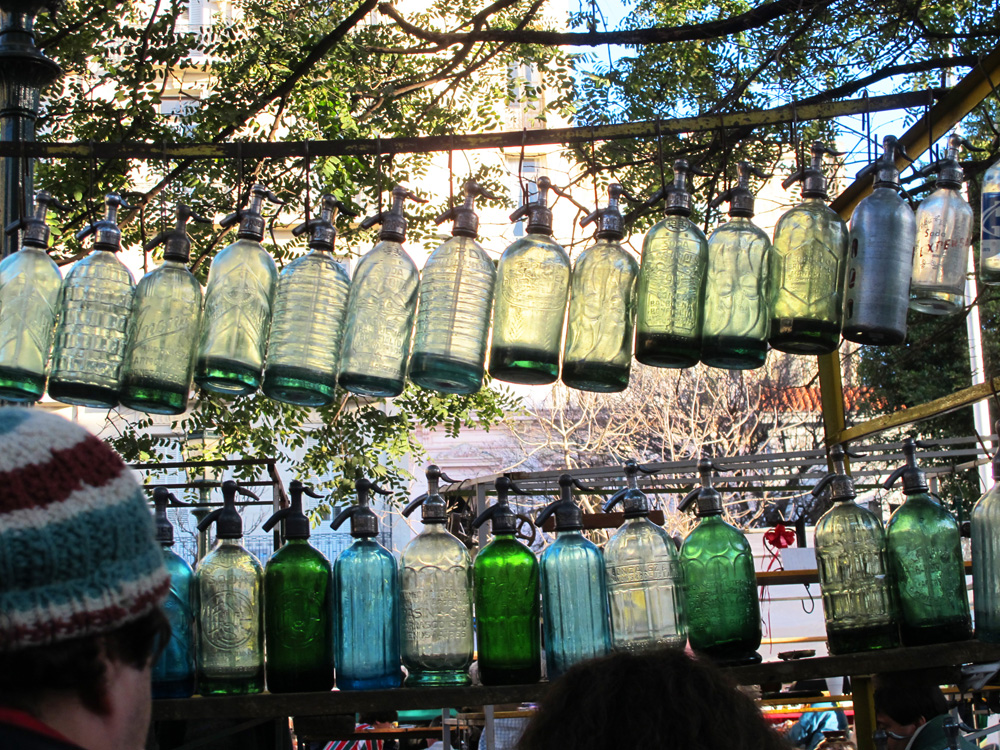 ---