There are so many marquee places to ski or snowboard in the United States, it's hard to pick a favorite. California, Colorado, Oregon, Idaho, Vermont… I've spent much of the 27 years I've been on the snow visiting these states trying out new resorts all in the name of finding a favorite. I have a long list of runs and resorts that have treated me well and continued my love of the sport, as well as a few places that most likely will never win me back. There a some places that were evil "crucial to my learning process," and some that were just plain fun.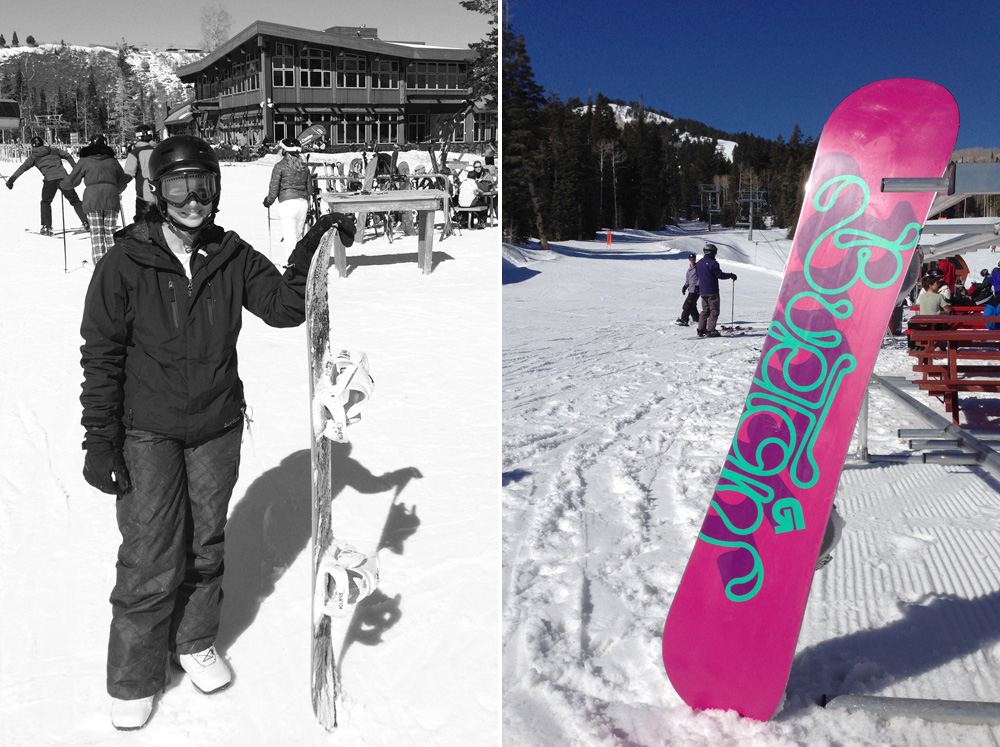 Utah, though, is another story. It's a state whose mountains became legendary in my head as a young not-very-good skier. (This was before I realized that I have no business being on a pair of skis and switched to snowboarding) When I was about twelve, a close friend of mine journeyed to Snowbird and told me stories of its awesomeness.
"Utah's snow, you see, is so much lighter and fluffier than the snow in [my home state of] California. The mountains are bigger and the runs are just much more fun." I had to go, just HAD to. Someday I'd get there I promised myself. Someday…
It took me 19 years to get there. But after countless almost-trips,  wrong-season trips, and missed opportunities, I finally made it!
And it was epic.
I'm really happy to say that Utah actually lived up to the lofty expectation I had set upon it, since that is a rare thing. Did I find a favorite? Yes. Which one is it? First, check out all of these awesome resorts and then I'll tell you.  I've broken down the 8 most popular and easily accessible resorts in the Salt Lake City area – each one of them special for a different reason.
Super Cool TravelShus Map of Utah Ski Resorts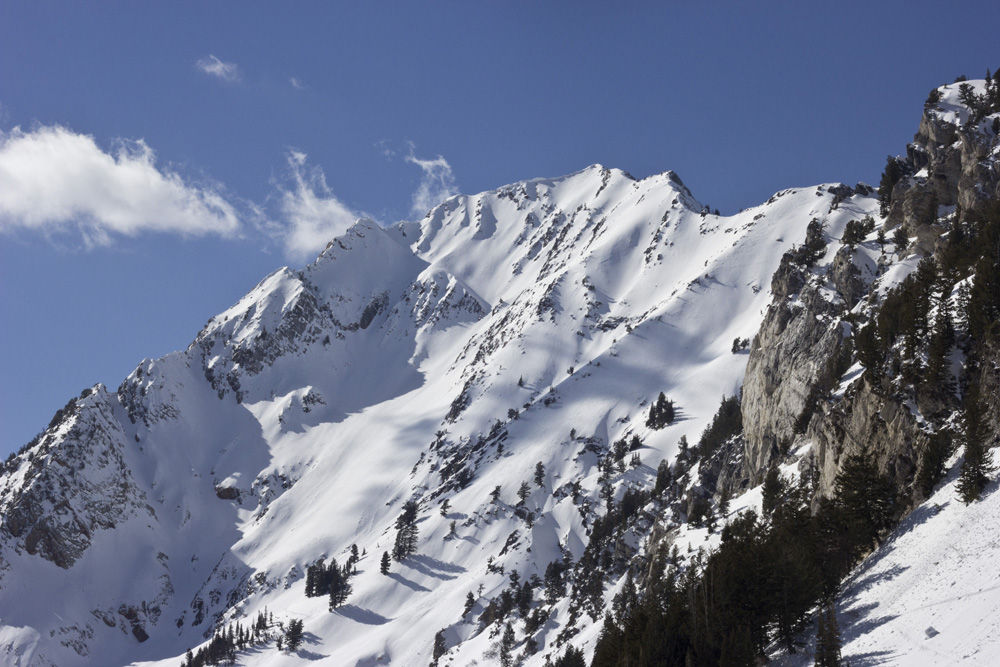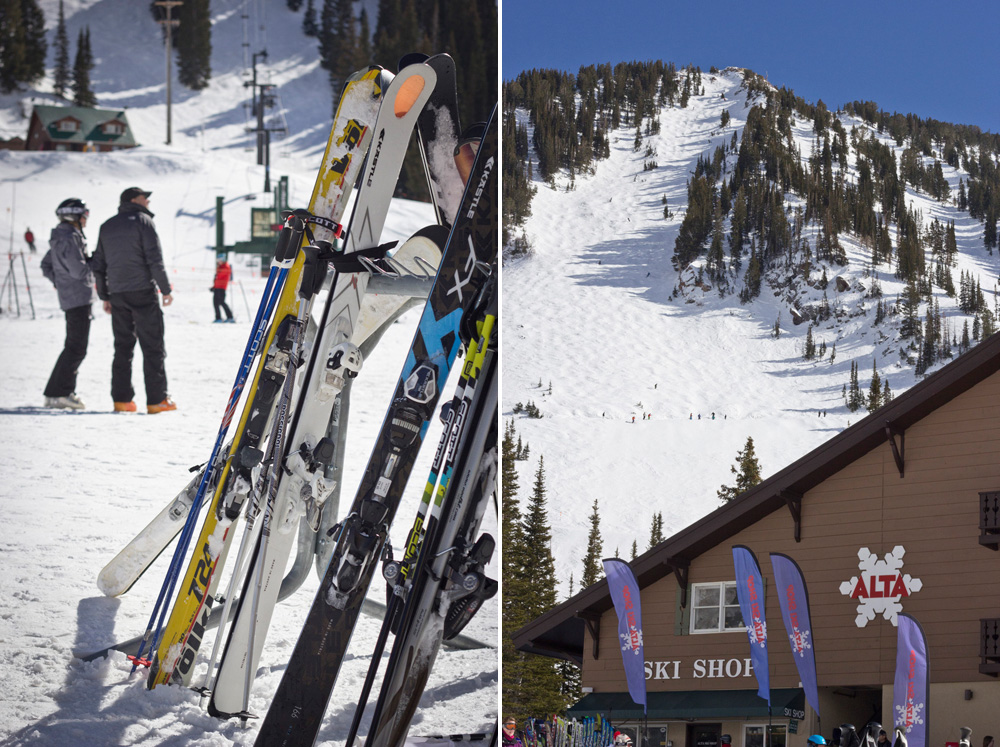 WHERE: Little Cottonwood Canyon – about a 40-45 minute drive from downtown SLC
DIFFICULTY: Medium Hard and pretty darn steep. (35%, 40%, 25%)

It's funny that Alta is the resort that starts this alphabetical list, because as a snowboarder, I am not allowed to play here. Alta is one of very few skier-only resorts in North America. The resort is linked to Snowbird via trail, so if you are skiing here, you can buy a joint resort ticket. The terrain here is mostly advanced-intermediate and advanced.
Luckily, there is nothing barring a snowboarder from sitting on the deck and apres-skiing it up. Which is precisely what I did. I wanted to see what the fuss was all about. Turns out their beer tastes like normal beer and their snow is also white and cold. But the runs did look awesome, I must admit.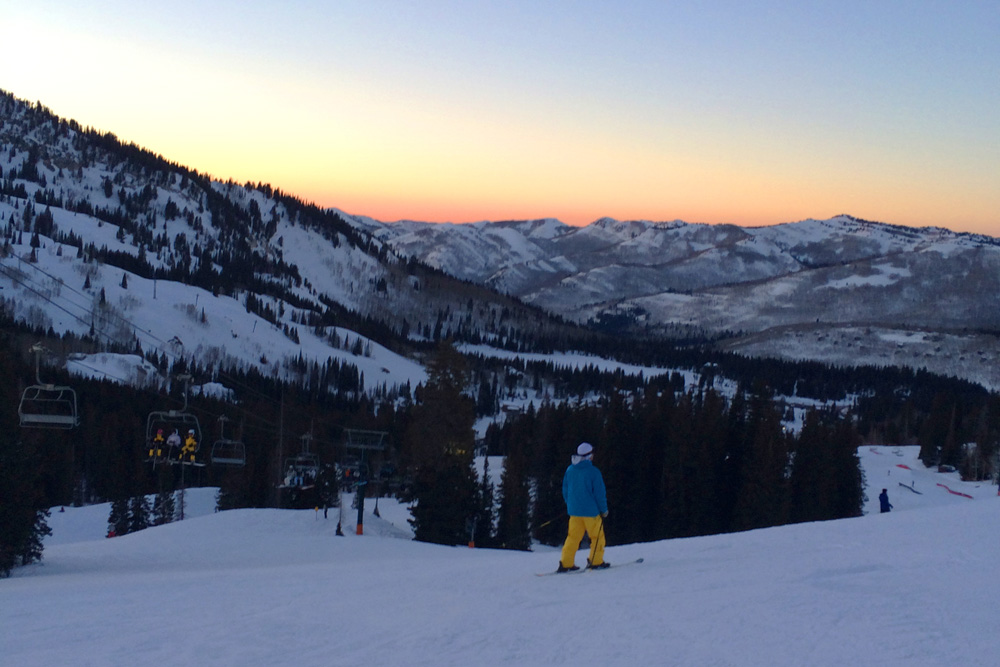 WHERE: Big Cottonwood Canyon – about a 40-45 minute drive from downtown SLC
DIFFICULTY: Medium – not easy but a little for everyone (39%, 40%, 21%)
The big deal about Brighton is night skiing. Aside from having good terrain for everyone and being a youthful environment open to snowboarders, it's one of the few resorts in Utah that offers skiing beyond 4pm – the only one in the Cottonwood Canyons actually. [This stunning photo was taken by Matt as he sunset snowboarded Brighton in the spring.]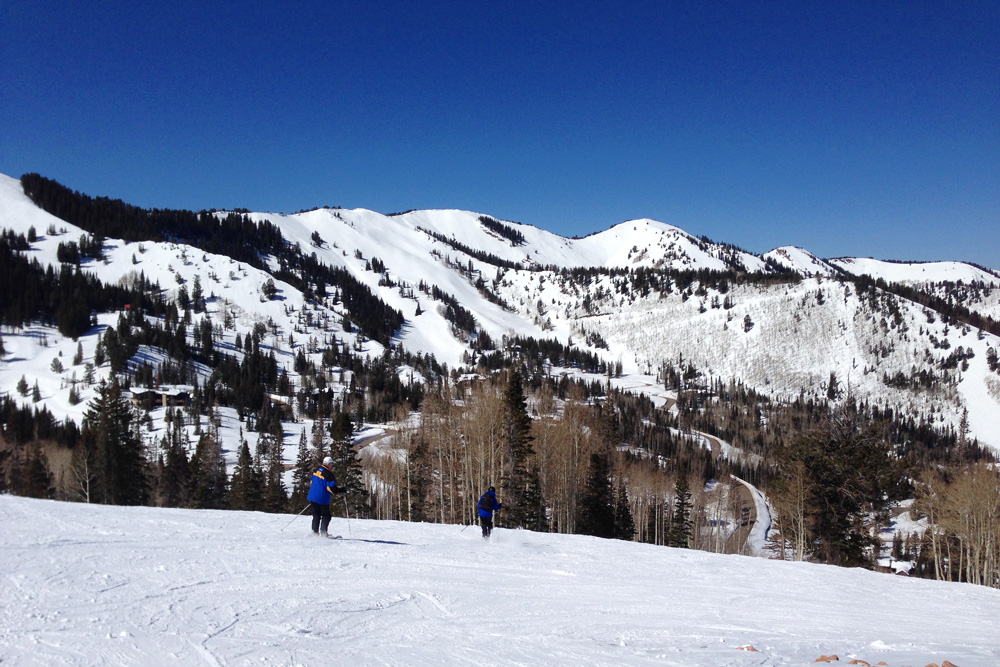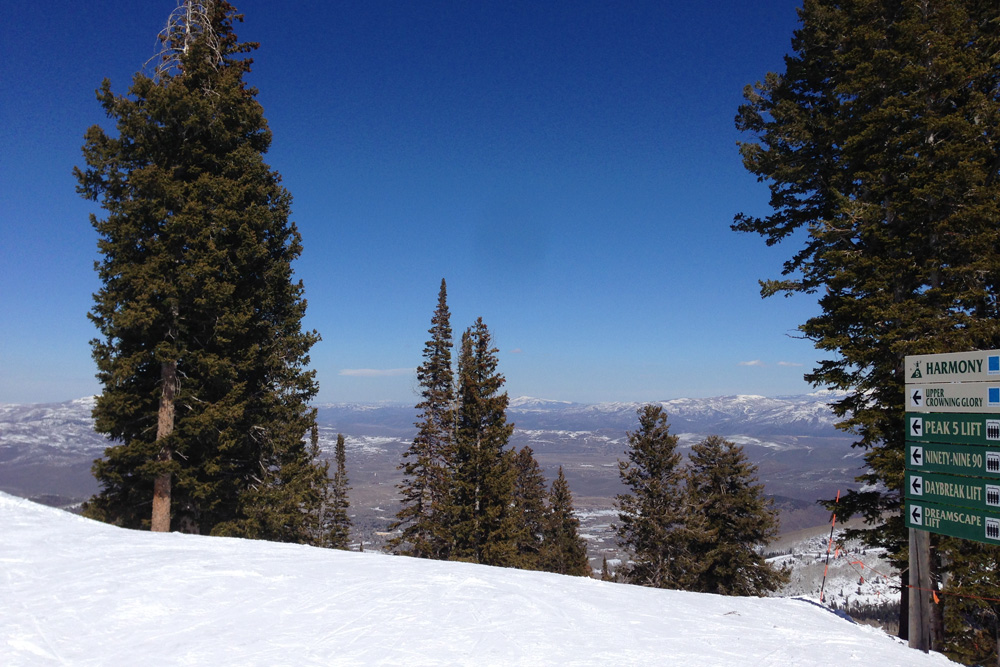 WHERE: Near Park City – about a 30-40 minute drive from downtown SLC
DIFFICULTY: Either Really Hard or Easy. Little in the middle. (46%, 44%, 10%)
The Canyons is one of the biggest ski resorts in the entire US, so you can bet there is plenty of terrain without huge crowds. And while the majority of the runs are blues and blacks, it does have a good amount of easy runs for learning.
In my personal opinion, the intermediate and intermediate-advanced runs are either too far apart to find (and you end up transiting around the resort all day) or not that great. I was really excited the board at Canyons, but I found that many of the blue runs should have been greens. Also, a good portion of the resort is intertwined with a luxury home development called The Colony – I think it breaks up the flow of the mountain too much.
WHERE: Near Park City – about a 40-50 minute drive from downtown SLC
DIFFICULTY: Good for All Levels (33%, 43%, 24%)
Deer Valley is another one that doesn't allow snowboarders, so I have no first hand commentary. From what I saw on our research and reconnaissance drive-by, it definitely lives up to it's high-end reputation. It looks fancypants.
Skiers wanting nothing to do with snowboarders (I've read that it's more than a policy here – it's an attitude), and those looking for exclusivity are big fans of Deer Valley.
I'm sure it's great, but until they allow snowboarders, whatever.
WHERE: Right above Park City (literally) – about a 40 minute drive from downtown SLC
DIFFICULTY: Good for All Levels (31%, 52%, 17%)

PCMR is the easiest possible resort to get to from Park City. You can get on a lift IN THE MIDDLE OF TOWN. That's pretty awesome if you can afford a hotel in the main area because you won't be needing a rental car. And there are plenty of restaurants and bars on Main Street. Remember though, it's a posh little cowboy town – Sundance Film Festival and all. Prices are not cheap for accommodation.
Overall though, it's an easy breezy kind of place – lots of blue groomed runs and terrain parks. Up high, though, there are some bowls for you more advanced riders. Seems to me that Park City Mountain Resort is where you go for a fun, relaxed, chill day on the snow.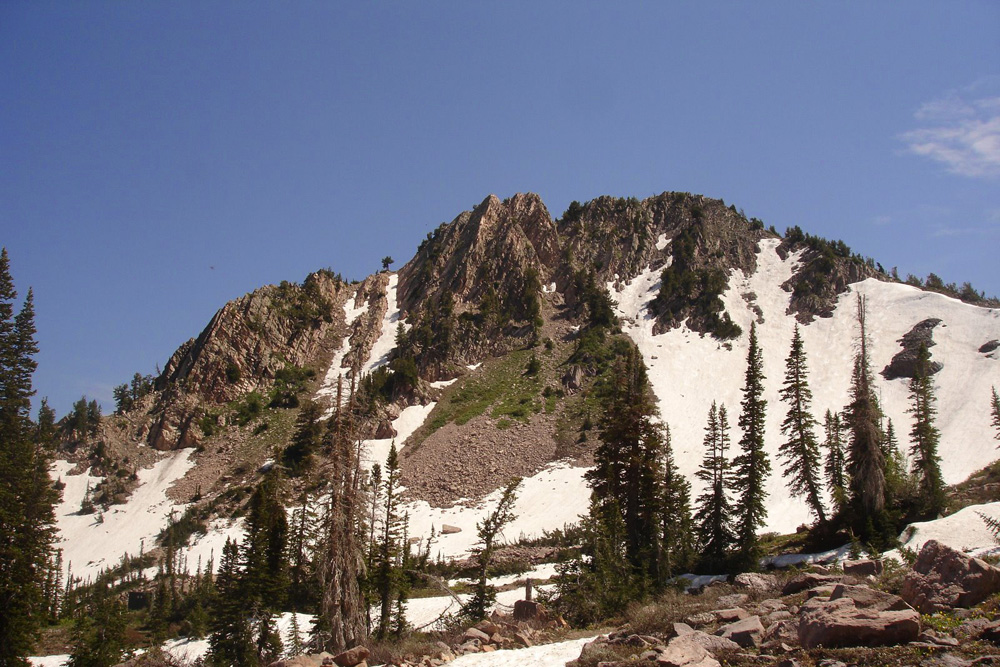 WHERE: Near Ogden, Utah – about a 50 minute drive from downtown SLC
DIFFICULTY: Really Hard. (20%, 50%, 30%)
BONUS: Snowbasin has some of the scariest Downhill racetracks ever built. EVER. Seriously.
Snowbasin is kind of a loner. It's up north by Ogden instead of nestled in the Cottonwood Canyons or tucked in behind Park City. But don't let that fool you – it has some great advanced-intermediate and advanced runs. And the 2002 Olympics gave it two of the hardest and scariest downhill racetracks ever created on a mountain in North America. And you can ski them if you want to, though the courses are now groomed. Good luck with that.
This photo happens to be from the summertime, which is the only time I would ever set foot on the aforementioned racetracks. But Snowbasin gets a ton of powder, so it will be a priority for me on my next visit to Utah.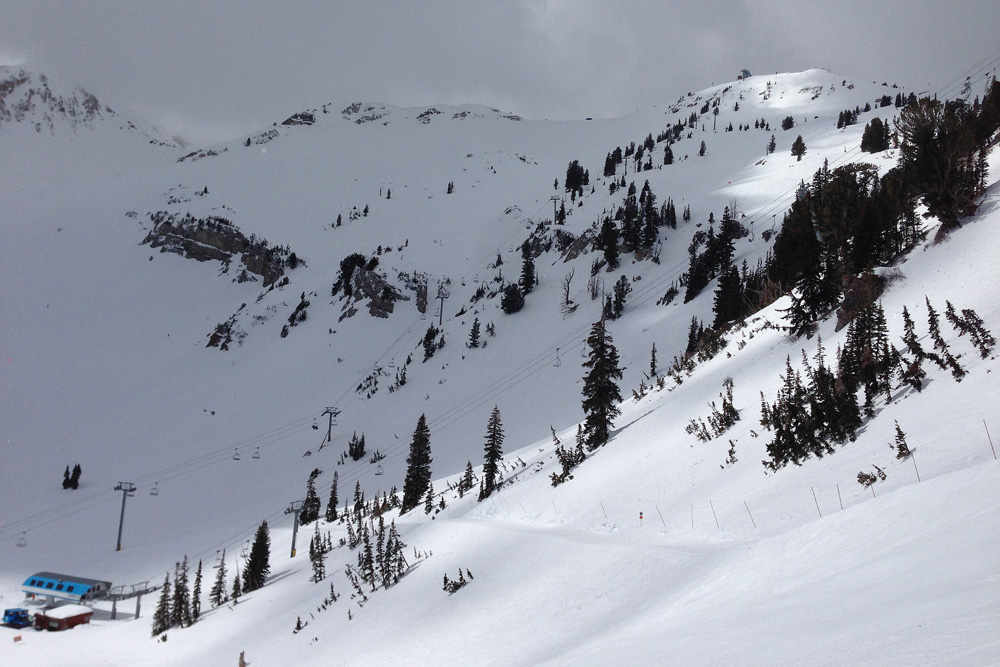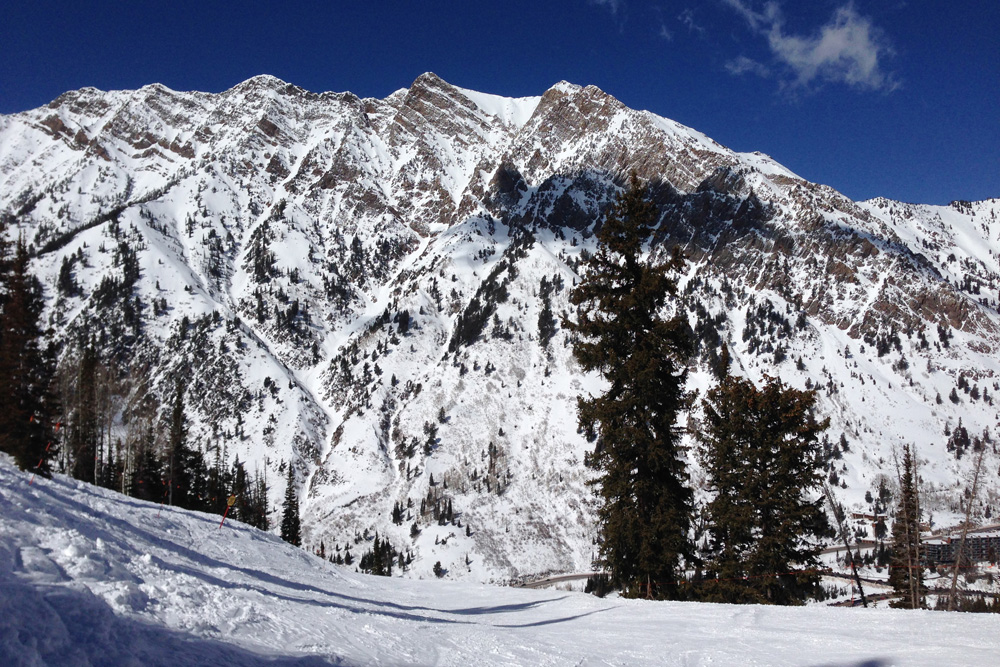 WHERE: Little Cottonwood Canyon – about a 40-45 minute drive from downtown SLC
DIFFICULTY: Hard. Pretty darn steep. (35%, 28%, 27%)
BONUS: Theres a tunnel through the mountain. It's like Disneyland magic carpet ride. So cool.
Snowbird, my love. You are scary and wonderful all at the same time. Yes, you – you are my favorite resort in Utah, and possibly my favorite ever in the world. (sssssh, don't tell Sugar Bowl)
The snow – soft, powdery and light. The terrain? Steep, but wide, navigable, and FUN. There are some glades that I wouldn't touch for fear of perishing and some bowls that require some courage, but the challenge is part of the fun here. And the powder makes for a soft landing. My favorites: Election, Bananas, Bassackwards, Mineral Basin on a powder day.
It can get crowded though so I recommend an early start.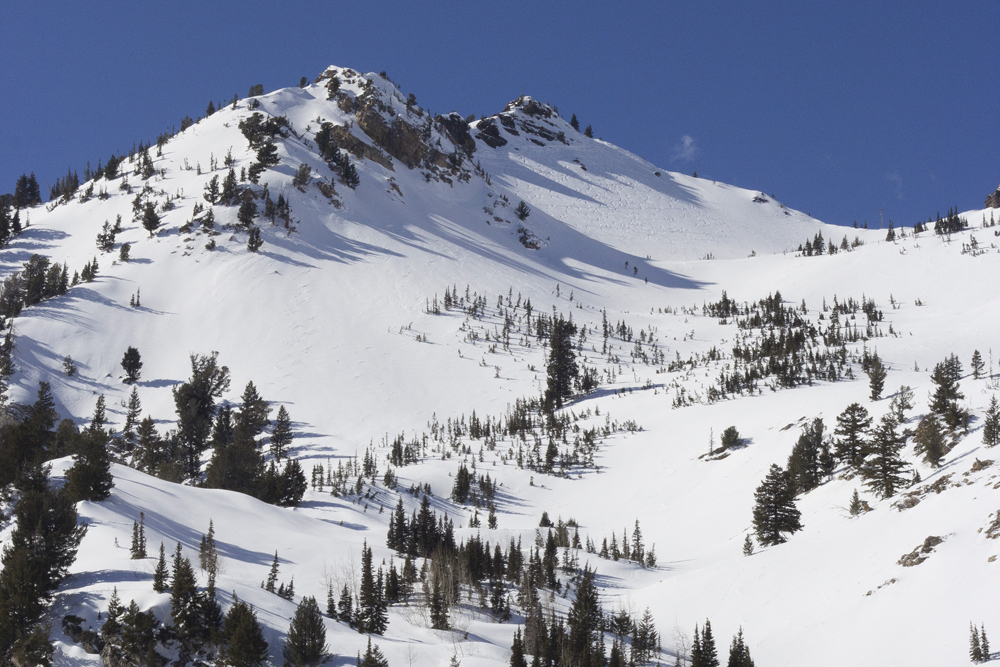 WHERE: Big Cottonwood Canyon – about a 40-45 minute drive from downtown SLC.
DIFFICULTY: Medium (30%, 50%, 20%)
Solitude is exactly what it sounds like – quiet and unknown. Since it's so close to Snowbird, Alta, and Brighton, people forget that it's even there. Except for local Utah-ians (?) who want an uncrowded day or families looking for some peace and quiet.
If you do get here, you can get a double pass for Brighton and Solitude since they are connected by trails. I haven't been to Solitude, but it's a local favorite, which I'm sure can only be a good thing.
–
SO! In case you missed it, Snowbird won my heart. My 12 year old friend did not lie to me.
Another shot of Snowbird, since it won Utah in so many ways…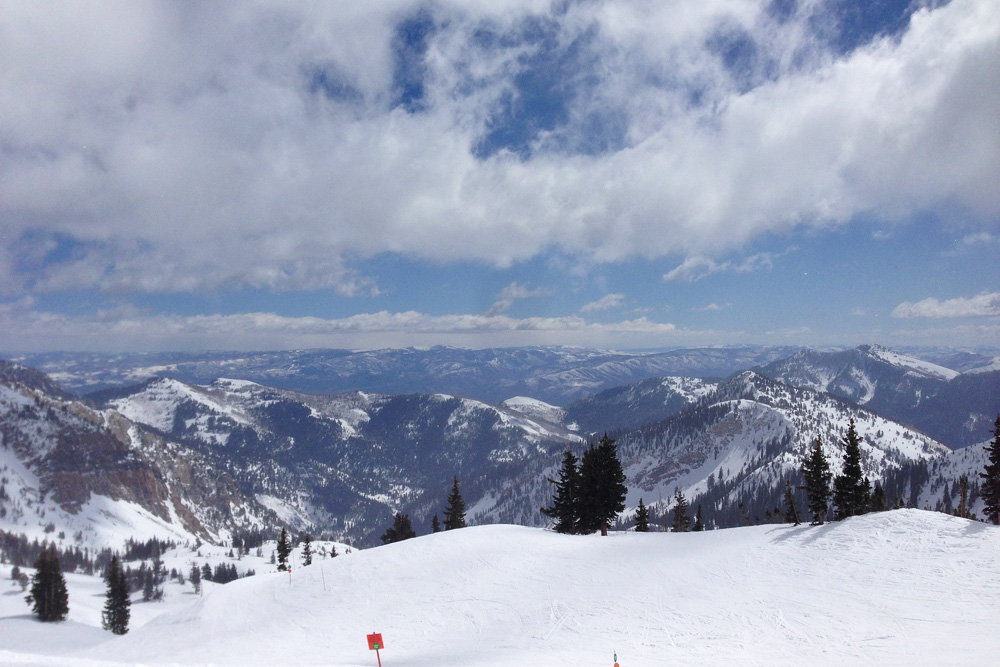 ---
What are your favorite places to ski in Utah? Do you like Snowbird as much as I do?
---