One of the priorities we had for our Round the World trip was to slow down travel and see what life is actually like outside the US. We spent on average 5 weeks in each country, both to give ourselves time to see as much as possible as well as to really dig deep into the feeling of existing there. Of all our destinations, we picked a few key places to set up a short term house and hopefully feel at least a taste of local life.
Yes, we are caucasian, with a need to be near western food options, (Matt has loads of food allergies which necessitated this) with one of us being 6'2″. Even though in certain places we didnt fit in, there were other places where it was much easier. Honestly, some guy asked Matt if he was Nepali. In Nepal. I still dont understand that one. I mean, he's 6'2″.
When it was cost effective and easy-ish to rent a short term apartment in a non-traveler ghetto, we did so. In some places, we had to stay in guesthouses purely to avoid red tape and ridiculous costs. And in both circumstances, we lived life without the need to see all the tourist attractions at once, though we spent plenty of time admiring certain landmarks. We found a reborn interest in the mundane daily activities that we take for granted in our New York life.
Queenstown was not the first place we set up shop and not the longest. But, I haven't written about the experience anywhere and wanted to start here. We rented a small cabin near the base of the gondola. After thinking a lot about whether we should rent right in Queenstown or if we should rent a few miles out, being able to walk to town from the cabin became our priority. And, as it turned out, the cabin was quite isolated from tourists.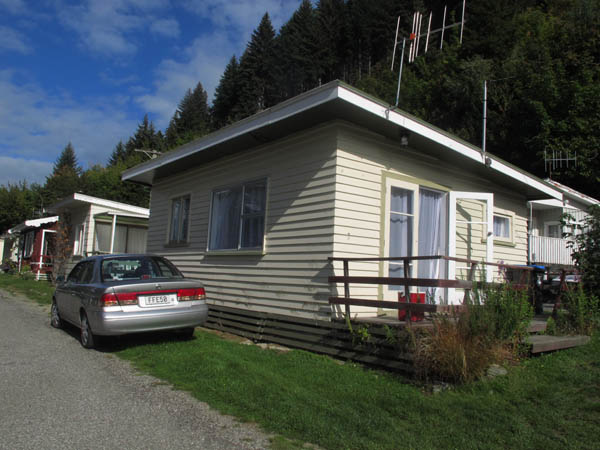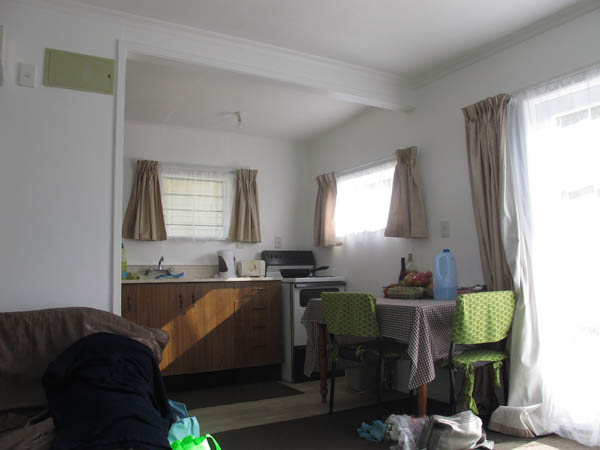 New Zealand is known for its farm fresh meats and cheeses, as well as produce. There are produce stands all over the country on the side of the roads. Some are even unmanned and expect people to shop for their food on the honor system. It was extremely admirable how important fresh ingredients are to New Zealand, and something which I absolutely took advantage of during our stay in Queenstown. Now equipped with a real kitchen, (not just a flimsy camping burner and a picnic knife) I spend a lot of time at both the markets and in our little kitchen creating dishes featuring the great products NZ has to offer.
One of my favorites were orange scones with honey we bought outside Rotorua on the North Island.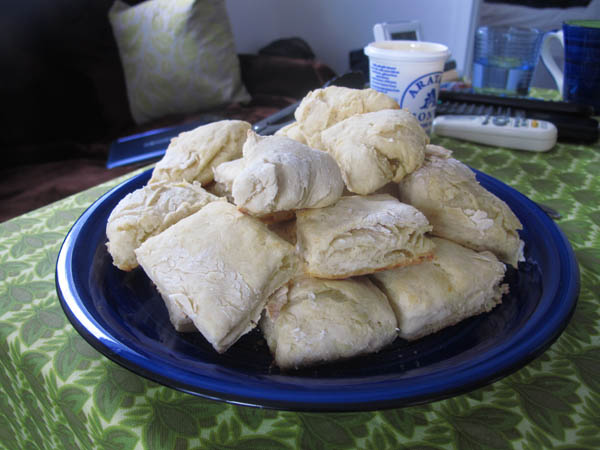 Even though most travelers spend their time in New Zealand in a camper van, cooking their own food from the grocery store, it s still a different feeling to go to stock up a house that is yours and that exists in one place. It gives you a feeling of belonging that a camper van or a tent can't really afford. And don't get me wrong – our 4 week camping journey from Auckland to Queenstown might have been the most fun I had on the whole trip. It was adventurous, and spontaneous, and a great first-year-of-marriage bonding experience. However, the cabin gave a place to clean, a place to be proud of, a place to sit on the porch along with other Queenstown residents and feel, if not for one second, like we live in New Zealand.
That is this feeling that grips me still, as I sit in my office in Rockefeller Center or stand behind a knife in my Brooklyn kitchen. These short local experiences have shown me that my world doesn't need to revolve around the stuff in front of me. My life need only revolve around places I go, what I choose to call home, and the people I share that with.
Even though we did some touristy things in the towns we "lived" in, I do feel like I own those places more than I own any other on The Trip. They are experiences that would not be had on a vacation. Or even on an extended holiday. It was ours.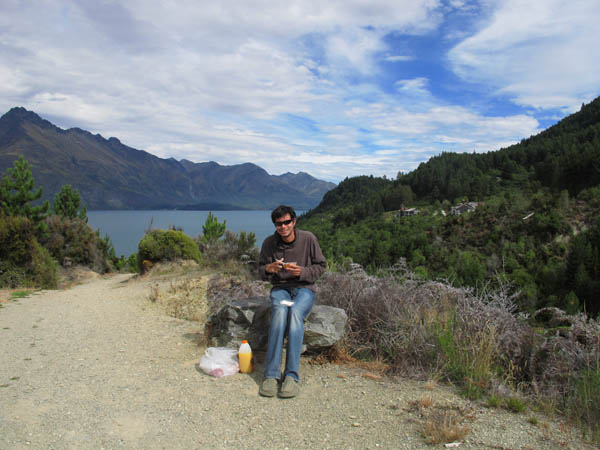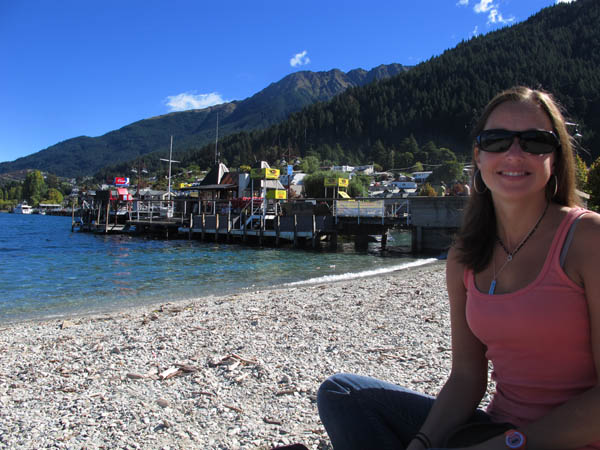 In addition to cooking, there were lots of cool Queenstown things we did:
– Matt played in a local poker tournament and a bar downtown. He came in 4th, 1 person out of the bubble. Could have won us $25 kiwi from a bunch of local guys.
– We went to the driving range in Frankton to yet again prove that I have no business holding a golf club.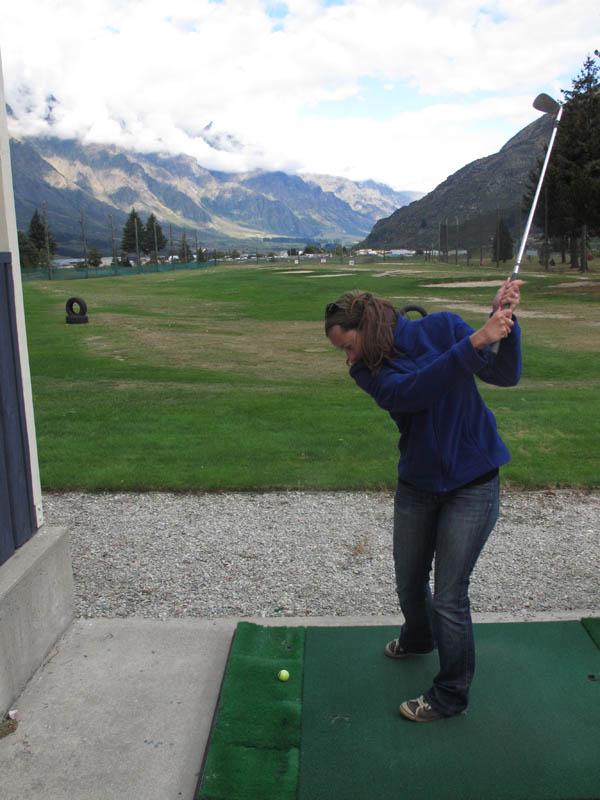 – Ate to Fergburger WAY too many times to count. MMM the chicken burger….
– We are the proud owners of a United Video membership card. We rented many a US movie I'd never heard of featuring some rather huge stars.  Like The Clearing. When did that come out??
– I went paragliding off Coronet Peak, we both did the Jetboating in Skippers Canyon. Expensive, but a lot of fun to do some of the crazy adrenalined things Queenstown is famous for.
– Happy Hour regular attendees at Fraser's Bar. We came here to watch the sunset on The Remarkables while I guzzled as much NZ dark beer as possible.